Oprah Winfrey: her Chicago house for sale, her new 'share the adventure' cruise and her 'secret' son! Read the details here!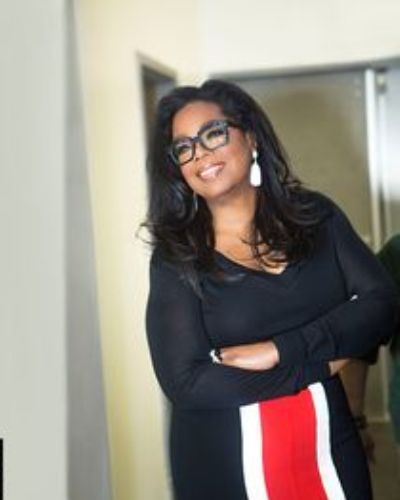 Oprah Winfrey's hometown house for sale!
The American talk show host, media proprietor, actress, and producer Oprah Winfrey has put up her Chicago house for sale. Oprah Winfrey had purchased this house in 2001 for investment. She had never resided in that house ever and we have no idea as to what function she had used the house for. Oprah had purchased three properties in her hometown; two of the properties she has since sold. This house was remaining and it is now that she has put up this property for sale. The house listed is a four bedroom, two-and-a-half bathroom home located in Elmwood Park, Chicago.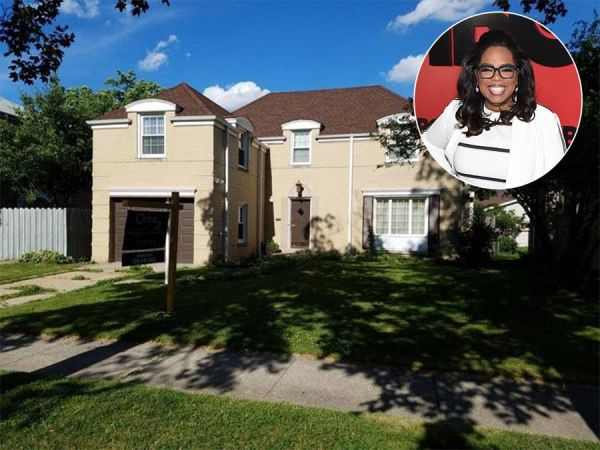 It is sprawled over 2255 square feet and has an attached garage, driveway, and a garden. The rooms in the house are spacious and in good condition. She has quoted a price of $393,875 (around £303,000). It comes as a surprise that the multi-billionaire TV host is selling her this house for a price in millions! Any takers!
O, The Oprah Winfrey Magazine's Year of Adventure
O, The Oprah Winfrey Magazine was established in April 2000. It is a monthly Magazine founded by none other than Oprah Winfrey herself with Hearst Corporation and is aimed at womenfolk, and contains expert advice, style ideas, health tips, mouth-watering recipes and more. The magazine has dedicated this year to exploration and self-enrichment and named as 'Year of Adventure'. It has collaborated with Holland American Line to create 'Share the Adventure' cruise'.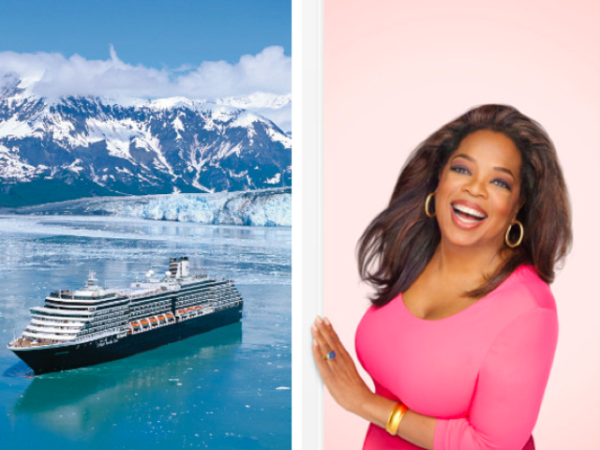 The cruise will kick off this 15th July with its first trip being to Alaska. There will be some exciting experiences for the onboard people en route this cruise on ms Eurodam. And, there is an onboard book club, with morning meditation sessions. There will be tips and advice from the Emmy award winner creative director of the magazine, namely Adam Glassman.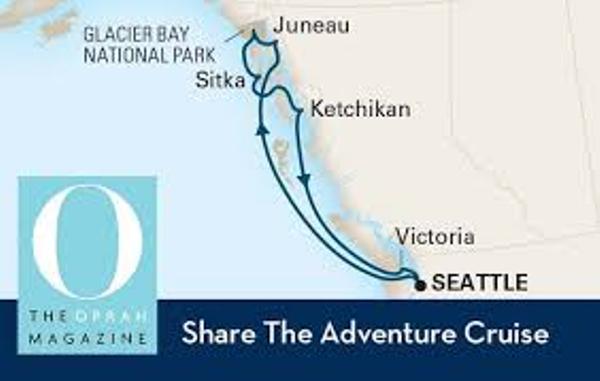 Inside the cruise
The riders would also get a glimpse into the behind-the-scenes journey of the magazine. 100 members who would include inspiring authors, artists, entrepreneurs, and visionaries would be on board to share their experiences and ideas on various useful topics of life. Oprah Winfrey would also offer two complementary speaking engagements to those who sail with the ship. The other cruises scheduled include from 29 November 2017, 11-day Caribbean; 3 March 2018, seven-day Caribbean; 11 August 2018, seven-day Alaska; and 28 October 2018, seven-day Caribbean. The cost for the July cruise is $ 999 per person for double occupancy, excluding taxes, fees and post expenses.
Oprah Winfrey's secret son
Oprah Winfrey has taken great strides in her life. In the early 1990s, the billionaire media mogul had helped raise a poor boy called Calvin Mitchell. She had even expressed her eagerness to adopt him. Calvin Mitchell was just 11 years old at that time when he offered a cold soft drink to Oprah on the Chicago set of a movie. A loving mother-child relationship ensued between the two and Oprah tried adopting the child. But his mother refused to separate her child from his other siblings. Oprah paid for his education at a posh private school.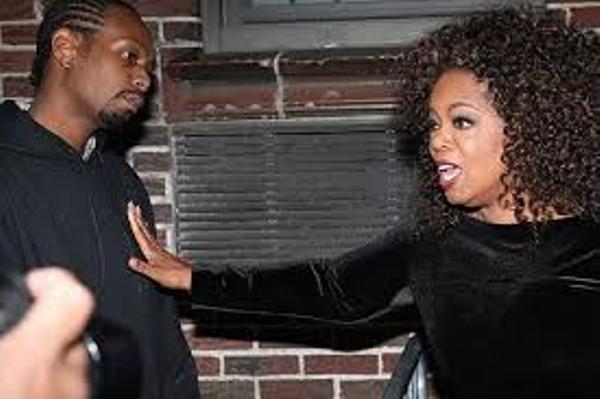 Oprah Winfrey withdraws support
However, since he failed miserably to meet the standards of behavior, Oprah withdrew her support. Calvin had tried to reconcile her on multiple occasions but in vain. But in 2015, Oprah had a face-to-face reunion with him outside Ed Sullivan Theater in New York. Oprah avoided Calvin saying that she had no time to talk. It is reported that Calvin who is now 37 years old and a father of two slipped into depression and took to drugs. He also lost his job due to some business loss of his employer. Calvin told National Enquirer:
"I've been smoking crack. I've been smoking weed. And I've been doing everything! If Oprah ever cared about me, ever, I'm asking her for help. I'm asking for counseling – for anything she can provide."
Calvin's mother, Eva also pins the blame on Calvin's meeting Oprah on that fateful day. She said:
"Calvin can't keep a job and he's depressed all the time. I can truly say that if Calvin had never met Oprah, his life would be entirely different right now."
Oprah has denied any connection with Calvin. She also found out that Calvin had sold his story to National Enquirer and the whole thing of meeting her outside the theater was a set-up. How can the ever-principled Oprah forgive such distasteful acts!
Short Bio on Oprah Winfrey
Oprah Winfrey is an American media proprietor, talk show host, actress, producer, and philanthropist. She is best known for her talk show The Oprah Winfrey Show, which was the highest-rated television program of its kind in history and was nationally syndicated from 1986 to 2011 in Chicago, Illinois. Oprah is the richest African-American and the greatest black philanthropist in American history. She is currently North America's first and only multi-billionaire black person. She was once named the most influential woman in the world by TIME magazine. Winfrey is the first African-American woman to become a billionaire in American history. More Bio…