Celebrities Like Oprah Winfrey and Sir Paul McCartney Pay Tribute to the Late Barbara Walters!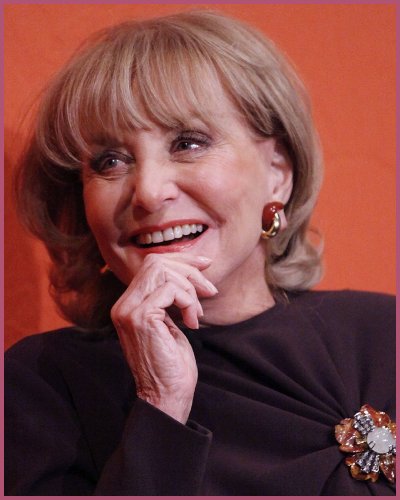 Legendary journalist Barbara Walters passed away on Friday at the age of 93
She worked in TV networks for over 50 years of her life.
Many A-listers came in together to pay tribute to the pioneering journalist.
---
Oprah Winfrey's touching tribute to Barbara Walters
Oprah Winfrey is mourning the death of Barbara Walters. The TV host wrote a touching tribute to the late journalist after her passing on Friday.
Winfrey posted a throwback image of the two ladies which she captioned:
"Without Barbara Walters there wouldn't have been me—nor any other woman you see on the evening, morning, and daily news,"

"She was indeed a Trailblazer. I did my very first television audition with her in mind the whole time."
The former Oprah Winfrey Show host also added that her heart was grateful for having known Walters over the years.
The 68-year-old concluded: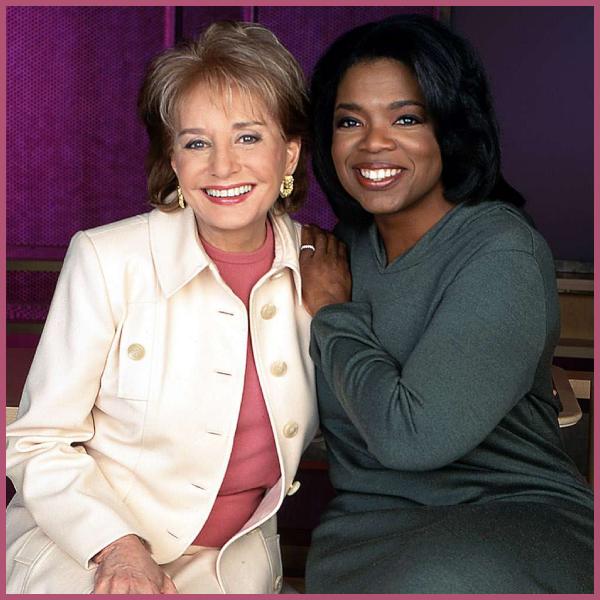 "Grateful that she was such a powerful and gracious role model. Grateful to have known her. Grateful to have followed in her Light,"
Winfrey was quick to pen her tribute to Walters just moments after the news of her death became public.
The news first came from Cindi Berger, Walters' rep., which read:
"Barbara Walters passed away peacefully in her home surrounded by loved ones,"

"She lived her life with no regrets. She was a trailblazer not only for female journalists but for all women."
Barbara graced the journalism industry with over a 5-decade long career.
She conducted some of Hollywood's biggest interviews with A-listers like Robert Kardashian, Monica Lewinsky, Mike Tyson, Ricky Martin, and many more.
Also, Read Legendary Journalist Barbara Walters Passes Away at 93 after 50 Successful Years of Career!
Like many others, Sir Paul McCartney also expressed his sadness over Walters' death. The two were not just close friends but Paul's wife Nancy also happens to be Walters' second cousin.
The former Beatles star wrote on his Facebook account:
"Nancy and I are so saddened by the news of her dear cousin Barbara Walters' passing. The two of them enjoyed a deep loving relationship over many years, and I was proud to share some of those special moments,"
The legendary singer added: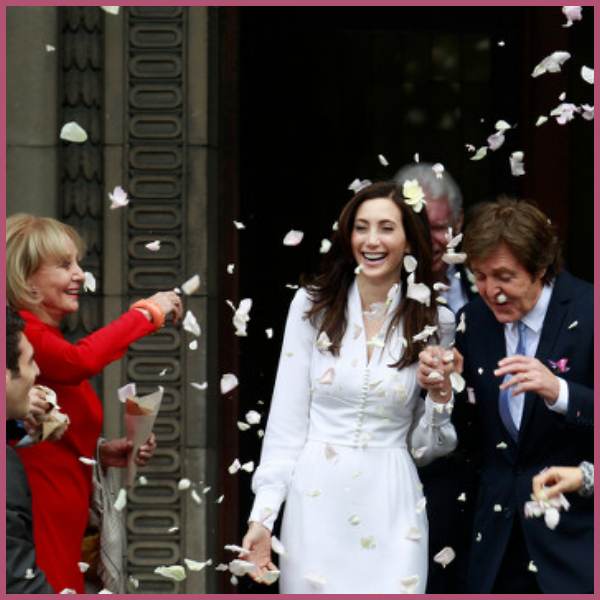 "Barbara was an amazing woman who more than held her own in the early days of male-dominated television and went on to become a worldwide celebrity known for her many perceptive interviews with stars from every walk of life.

"We will miss her but always remember her with great fondness."
Walters once revealed that Nancy, the trucking heiress, is her second cousin. She had played matchmaker at the time.
Talking about the relationship she shared with Nancy, Walters said at the time:
"Her mother, who died, was my first cousin. And I have been very close to this young woman,"

"She's separated from her husband, who's a nice man. The marriage wasn't going well, and they're separated."
Nancy and Paul tied the knot in a lavish ceremony in London in 2011. Walters said that she cried tears of joy at the beautiful ceremony.
Also, Read Aspiring Model Victoria Goode Is Stabbed to Death by Her Roommate at N.Y.C. Women's Shelter!