'Orange is the new Black' Samira Wiley and wife Lauren Morelli: Married Couple visited Disney Land for their Post Wedding and enjoying Before Honeymoon!!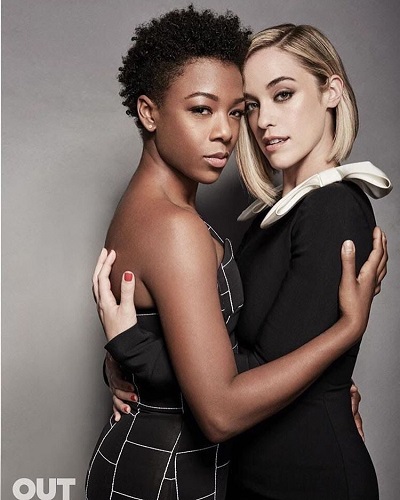 Orange Is the New Black star, Samira Wiley and her wife Lauren Morelli recently got married.
To celebrate their married life they visited the magical land of Disney land!
---
The Couples' Trip to Disney Land
The happiest place on earth! Orange Is the New Black newlyweds Samira Wiley and Lauren Morelli took a trip to Disneyland before heading on their honeymoon.
And now the super-cute couple has posted photos of their honeymoon on their social media. And in case you weren't already massively jealous of the couple because of their awesome and stunning wedding outfits, this will tip you over the edge.
The actress, 29, uploaded an Instagram selfie with the Netflix series writer, 34, in front of Sleeping Beauty's castle at the Anaheim, California, theme park.
"Thank you @disneyland for helping us continue to have the best week ever,"
she captioned the Thursday, March 30, pic.
Wiley also shared a picture of her custom Mickey Mouse hat with "Mrs. Morelli" monogrammed on the back. Meanwhile, the screenwriter also revealed a picture of the duo enjoying the park with four of their friends.
Wiley looked great in a gray T-shirt, distressed denim shorts, and wedge sneakers, while Morelli donned a black top and colorful printed shorts.
The spouses then flew for their honeymoon. Wiley shared a photo Sunday, April 2, of the pair on a plane to an undisclosed destination. Morelli's photo revealed them toasting their vacation in flight.
You may like to read Niecy Nash, lesbian comedian, and her surprise wedding with a partner, singer Jessica Betts!
Couple's LoveStory
Samira played Poussey in Orange Is The New Black, and Lauren is a writer on the show. In 2012 Lauren, who was the wife of TV producer Stephen Basilone, started writing for the show, and found herself drawing a parallel between Piper Chapman's experience on the show and her own life.
She talks about sexuality and LGBTQ identity. She was surrounded by people who were out and proud of their sexuality. And that's how Lauren realized she was gay.
"I was nervous about the first love scene I'd written for Alex and Piper, I loved writing it, loved watching a tenderness emerge in their relationship where passion always seemed to be the ruling principle, but by that time, I was so deep in my own self-doubt that I constantly felt like a fraud.

"I was sure it was bleeding into my writing. How could it not? I was married to a man, but I wasn't straight."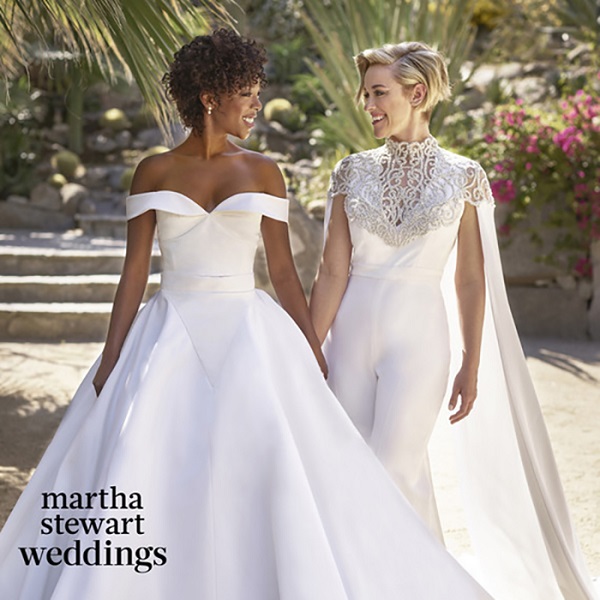 Wiley and Morelli, who got engaged in October 2016, tied the knot in Palm Springs, California, on Saturday, March 25.
Both wore custom Christian Siriano attire, with the actress in an off-the-shoulder white gown and the producer in a white pantsuit with a long cape.
The romantic, nontraditional wedding was confetti-themed, and they walked down the aisle to Montell Jordan's "This Is How We Do It."
Also read Jaguar Wright, an American singer who alleges that Mary J Blige is a closeted lesbian!
Short Bio on Samira Wiley and Lauren Morelli
Samira Wiley is an American actress and model best known for playing Poussey Washington in the Netflix original series Orange Is the New Black. – See more bio at…
Lauren Morelli is an American Screenwriter and producer known for her work on the Netflix original series Orange Is the New Black. – See more bio at…