Oscar Award winner, Gary Oldman has been accused of domestic violence by his ex-wife. His son's shocking 'Open Letter'
Gary Oldman is a very renowned actor. Recently, he also won Oscar Award 2018, for the Best Actor category for the movie, Darkest Hour.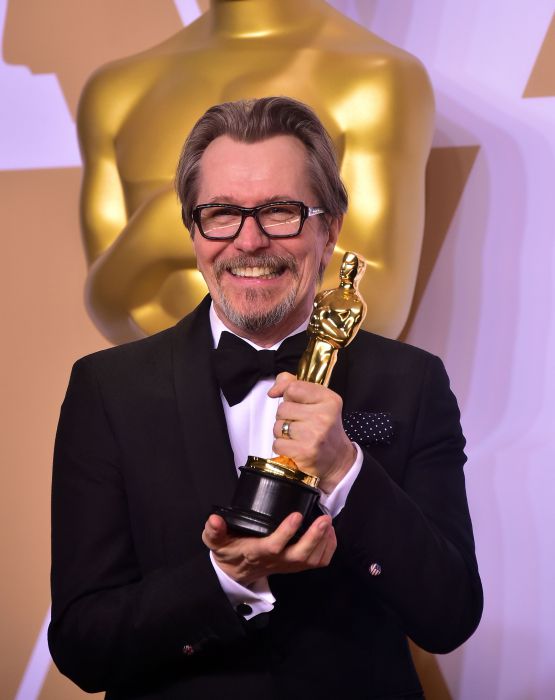 Source: Hello Magazine(Gary Oldman with Oscar)
He has been married to few beautiful ladies but his marriage was not successful. Recently, one of his ex-wives, Donya Fiorentino has accused him of domestic violence.
He met Donya for the first time at a Beverly Hills meeting of Alcoholics Anonymous in 1996. He was married to Donya in February 1997, but the couple separated in April 2001. The couple has two sons, Gulliver and Charlie from their marriage. Gary thought that Donya was a completely different person before the marriage,
"Donya represented to me that she was sober. … I had been sober for years and committed to being sober."
Also, read Katelyn Faber's rape case against the former basketball player who recently was awarded Oscar for his 'Dear Basketball'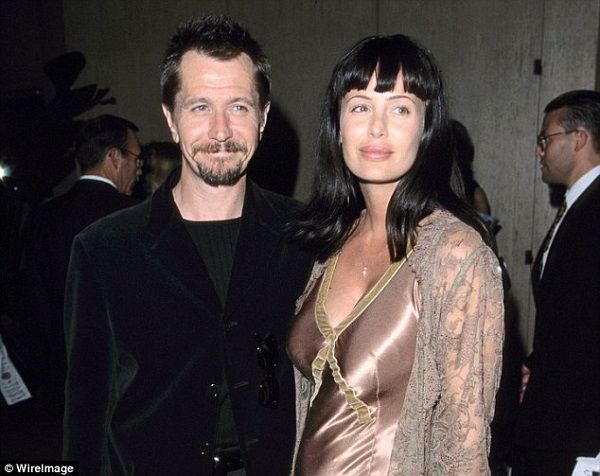 Source: Daily Mail(Gary Oldman and Donya Fiorentino)
Accusations by Ex-wife
Donya Fiorentino has accused Gary Oldman of abusing her physically as well as mentally. She also says that during the argument, he tried to hit her from his phone in front of their small children. She states,
"I picked up the phone to call the police, Gary put his hand on my neck and squeezed. I backed away, with the phone receiver in my hand. I tried to dial 911. Gary grabbed the phone receiver from my hand, and hit me in the face with the telephone receiver three or four times. Both of the children were crying."
Both the parties have not yet come face to face to talk. Also, Gary has not uttered anything about the matter properly. However, Gary and Donya's son, Gulliver Oldman has written an open letter to defend his father from those accusations. According to his letter, he says that the accusations of his father are all false. So, let us find out who is speaking the truth and who is not?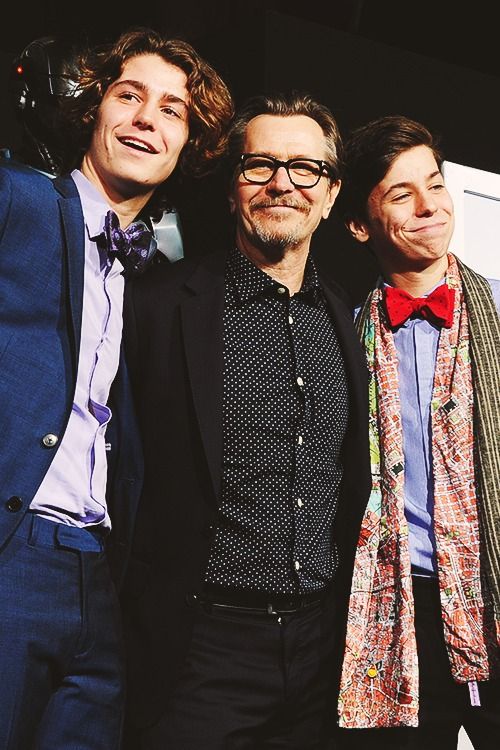 Source: Pinterest(Gary Oldman with Gulliver and Charlie)
Evidence Gulliver's Open Letter
Gulliver has written an open letter defending his father. He says that he was present during that particular argument. His mother Donya accused his father of hitting with the telephone in front of their children. But Gulliver says that that incident "did not happen."
He wrote,
"In the case of my father, there is only innocence. There never has been any guilt. The young man also noted that his father was granted full custody with the divorce, adding, Custody of children is not given to a wife beater, and under most circumstances, hardly ever a man. My having lived, full time with my father should be in itself, proof enough."
He added,
"This lie, all of her lies, things she has been perpetuating and living in as "her truth" —all of this has brought about so much pain and hardship for my father and for all of us."
❗️IMPORTANT – please read AND share!!
Gulliver Oldman's statment about the totally false allegations against his father Gary Oldman. It saddens us he had to write this, but hopefully he'll be heard and understood.https://t.co/JKIDGiR793 pic.twitter.com/POJu8bUhTN

— Gary Oldman Web ? (@GaryOldmanWeb) March 5, 2018
He says that his father is a hero for him. In the end, he stated,
"I want only to protect my father's character, as a person and as an actor. I know he is a wonderfully kind man, gifted beyond belief, a man who wouldn't trade anything for the love and happiness of his family. This torment should have ended 16 years ago. In such a momentous year for his career, my father should finally be able to enjoy himself. I hope that we can please make that a possibility."