Royal Aides Request Mourners not to lay Paddington Bears outside Buckingham Palace!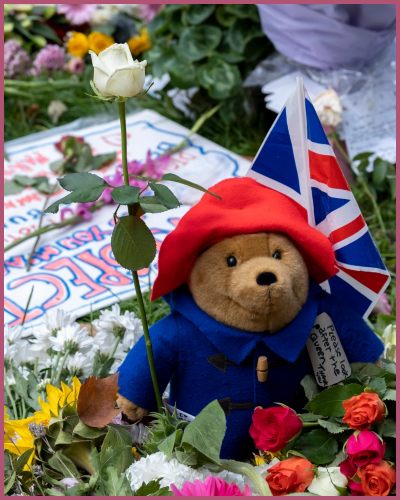 Royal aides request the public not to keep Paddington toys or other non-floral items as tributes to her Majesty.
They have also asked the people to remove the wrapping from flowers to make the tributes more sustainable.
After her Majesty's passing, thousands of mourners have placed flowers, Paddington toys, letters, and marmalade sandwiches outside the gate of Buckingham Palace.
---
Mourners leave Paddington bears and marmalade sandwiches outside Buckingham Palace gate in memory of her Majesty
Thousands of people mourning Queen Elizabeth II's death are laying Paddington bears and marmalade sandwiches as tribute.
However, the royal aides now have been requesting them not to leave the toys and sandwiches, and to remove the flower wrappings as they are aiming to make the tribute more sustainable.
The royal parks, a charity that is in charge of 5000 acres of royal land across the capital of  London announced the news.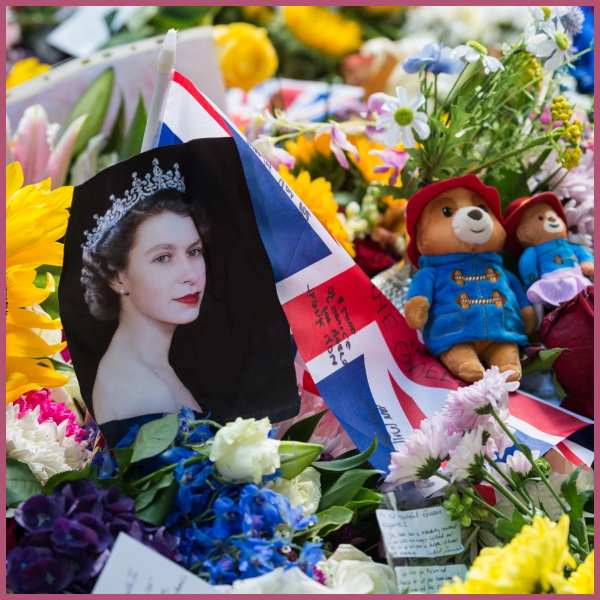 They announced on their website that they would "prefer visitors not to bring non-floral objects/artifacts such as teddy bears or balloons" as a tribute to the late Queen.
The charity revealed that visitors should care if the tributes were environmentally friendly. They wrote:
"Any form of floral tribute is acceptable. In the interests of sustainability, we ask visitors to only lay organic or compostable material.

"The public will be asked to remove all wrapping from floral tributes and place these in the bins provided. Removing the wrapping will aid the longevity of the flowers and will assist in subsequent composting which will start between one week and a fortnight after the date of the funeral."
Also, Read Queen Elizabeth II's Former Protection Officer Reveals How She Pranked 2 American Tourists in Scotland!
The Bear was one of the highlights of the Queen's Platinum Jubilee
The royal parks also revealed that tributes would remain until all the ceremonial activity would take place and lit candles were a no at the tribute site.
Thousands of Paddington toys and marmalade sandwiches came in as a tribute as the Queen filmed a sketch with a famous children's character that was in a video as a part of her platinum jubilee celebrations.
Paddington Bear's official Twitter paid tribute to her Majesty and wrote: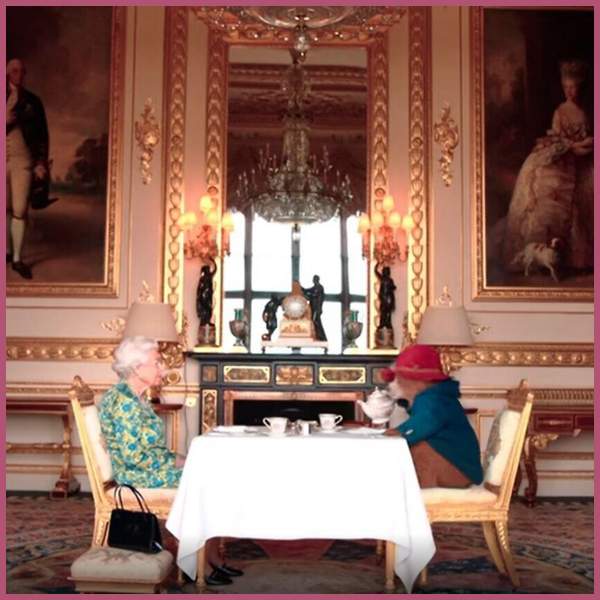 "Thank you Ma'am, for everything."
On Tuesday, the Queen's coffin reached Buckingham Palace where thousands gathered outside to pay their last respects to her.
Many people traveled to royal residences other than Buckingham Palace to pay their last respects after the Queen died last week.
Many have laid their tributes at Balmoral Castle and Windsor castle where the Queen spent a lot of her summer holidays.
Also, Read Late Queen Elizabeth II Natural Love for Corgis breed! Where are the Dogs now?