Padma Lakshmi, 49 Shows Off Her Body On The Bikini During Her Miami Girl's Trip! Padma Laxmi's photos
Padma Lakshmi has gained fame as an American author, actress, model, and TV personality. She recently covered the headline and not for her any project but the new post. The American author is enjoying her girl's trip to Miami and shared pictures on social media. Her picture on the red bikini caught many eyes.
Padma Laxmi flaunted her body on the red bikini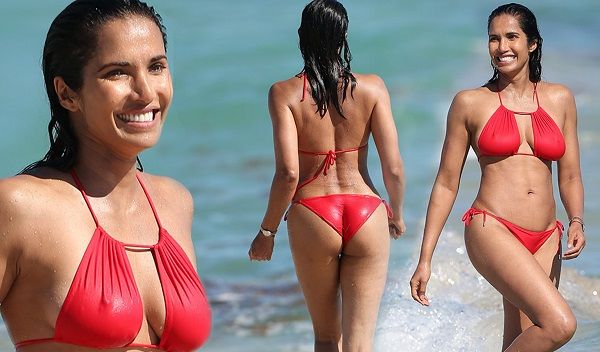 The internet sensation has always grabbed the eyes of her fans on social media with her pictures. This time she posted a picture of herself in the red sizzling bikini while she was enjoying her vacation in Miami. The author went on the beach with the red two-piece and her look with the wet hair was breathtaking.
She accessorized her red bikini look with the watch on her left hand. Sharing her look on the Instagram stories, she wrote:
"At the bottom of a selfie with Rajni, Padma wrote a tongue-in-cheek caption that read: "Don't mind the stretch marks (I Don't)."
Few unknown facts about the Padma Lakshmi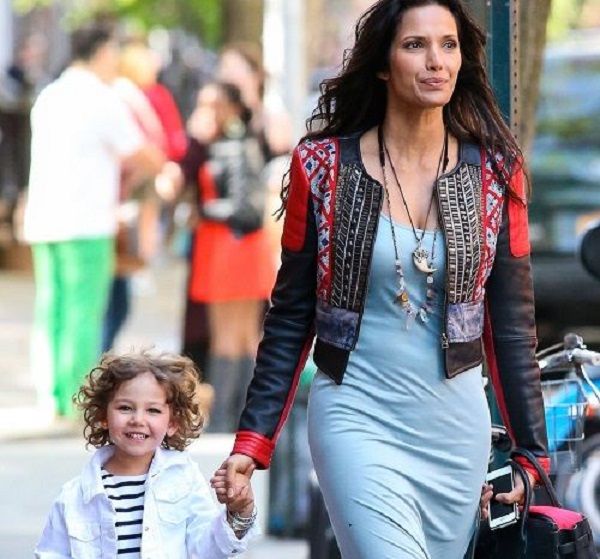 In the year 2009, she shocked everyone with the news of her pregnancy. But she did not mention the name of the baby's father at the time. After months of refusal, she finally admitted she herself did not know who the baby father was. Afterward, there was the news that the father of her daughter Krishna, venture capitalist Adam Dell. There was the bitter battle custody for their daughter.
She is a single mother to her adorable daughter Krishna. Once talking in an interview, she talked about her daughter saying:
"Krishna has her own mortar and pestle. And she has a wooden kitchen at the end of my kitchen counter, and I put it there so when I'm cooking, she would have something to do. And now, she just sits on the counter with me and actually helps.
The American author grew up vegetarian with her single mom. Her mother and father parted their ways when she was just 2 years old. The author did not see her father for 20 years after their divorce. Moreover, she also revealed that she did not miss her father adding up she can't miss which she never had. In addition, she mentioned: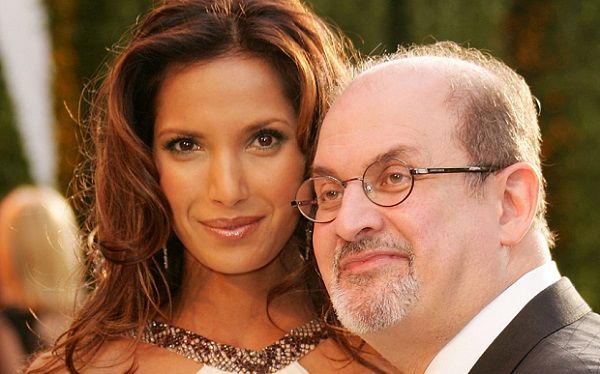 "I do think not knowing one half of my family did delay me figuring out who I was, because I didn't know where I came from. And I didn't want my daughter to ever feel like that."
She got married Booker Prize-winning author Salman Rushdie despite their 23 years of the age difference. However, they could not go for the long way and later on parted their ways.
You may also read- Britney Spears rocking in bikini with her boyfriend in Miami. Who is Britney's dating?
More About Padma Lakshmi
Padma Lakshmi is an American citizen. She is an Indian-born American television host, cookbook writer, and model. Lakshmi is also an actress and executive producer. She is famous for hosting the television show Top Chef. See more bio…
You may also read- Amanda Stanton she defends her five and half year old daughter's bikini selfie!!
Source: Mashed, Telegraph, Today, E!online