Padma Lakshmi speaks about the response to her article on rape in NYT and endometriosis at MIT!
There is an increasing tendency to talk about one's rape experience by celebrities these days! Padma Lakshmi had written an article in the New York Times recently on how at the age of 16 she was raped by her 23-year-old boyfriend. Three days later she spoke at the Open Endoscopy Forum at MIT and gave people an insight into what feedback she got to her article in NYT.
Padma Lakshmi talks about the response to her powerful article in NYT
Padma, 48 said about the woman who approached her on reading the article. Padma said:
"There was this woman that came up to me and said, 'I read your piece and I wanna thank you and it was really moving,'"
The lady told her:
"I received an email from someone I haven't seen since high school, and it was the boy who assaulted me. And he sent me the link to the article and he said, 'I'm sorry. I didn't know then what I know now and I shouldn't have ever done that to you. And I apologize.'"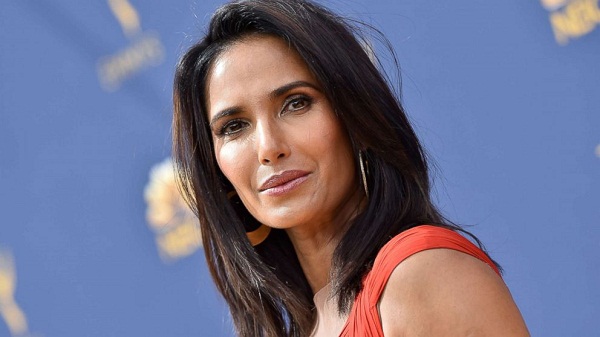 Padma is happy with the impact her article had on people and stated that she does not regret having written it. She said:
"I'm very glad I did it. The stories women and men have shared with me have become some of the most moving things I have read, felt, discussed in my life."
The raped girl's second thoughts on making a complaint
Padma also went on to narrate about a case where a raped girl was in doubt about making a complaint. Padma said:
"I had a family write to me yesterday morning about their daughter who was raped last week on campus. And she went to campus police and did all of the things you need to do: rape kit, examined. And then her father wrote to me because he said she was having second thoughts about pressing charges. I don't blame her and I don't think anybody can blame her. It certainly underlined the truth."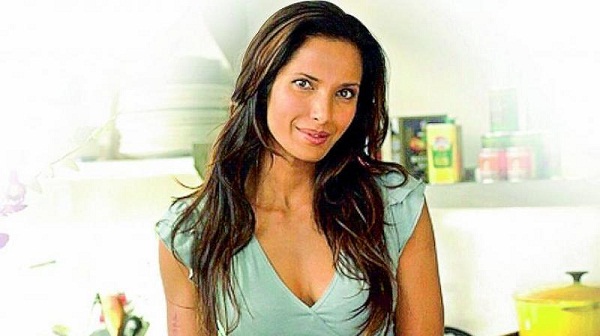 What prompted Padma to write the article?
Padma stated that she wrote the piece after she came to know of the inquiry into the sexual assault accusations against the Supreme Court nominee Brett Kavanaugh by Dr. Christine Blasey Ford. Padma revealed her reaction to the news. She said:
"I was just so incensed, I think what helped was that it was a time sensitive issue. When I wrote it, I thought the vote was gonna be Monday so I knew I had to act fast. The emergency of that forced my hand."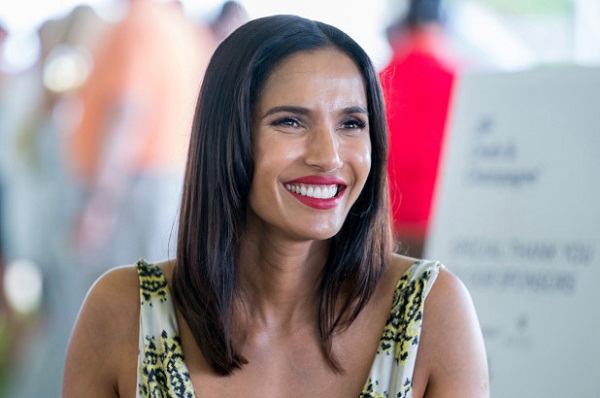 She added:
"Since then, the stories I've heard have been — I don't even know how to verbalize how I feel yet, It has been compelling and it's like a hundred times magnified feeling that I felt when I first shared my saga with endometriosis."
Her opinion about endometriosis
She also spoke about endometriosis at the MIT. She said:
"It's quite a foreign thing, especially for women, Anything to do with our sexual organs or reproduction system has been pushed away and not been talked about. We have not been encouraged to share our experience."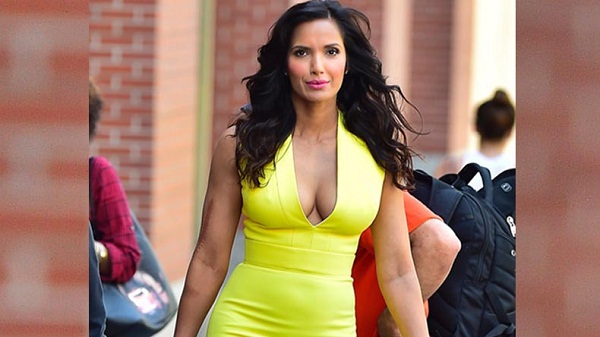 She added:
"If I think about my adult life in the last 20 years, I would say that the most significant moments of my life have always sprung from when I have shared some story [or] when I have listened to a story from someone else."
Short Bio on Padma Lakshmi
Padma Lakshmi is an American citizen. She is an Indian-born American television host, cookbook writer, and model. Lakshmi is also an actress and executive producer. She is famous for hosting the television show Top Chef. More Bio…
Source: US Weekly