Who is Paige Korte? 5 cool facts related to her life and relationship with rising country singer Tyler Filmore!
Tyler Filmore gave an interview recently to People where he revealed that he and his girlfriend of three years, Paige Korte got engaged last month. Tyler's fans and listeners are happy with this revelation. Tyler is earning a big name in the music industry and people know him through his music and tours. But there are not many details about Paige Korte, his girlfriend-turned-fiancee. Let us dig into and try to find about her life and relationship with Tyler!
Paige Korte and her job
Paige Korte does not belong to the music industry. She is also not in the entertainment industry. In fact, she is far away from these. She may be having a liking for and a keen ear for music. But Tyler has not spoken anything about this aspect of Paige.
Paige works in the medical field. She does the job of a cardiac sonographer and her current work location is at St. Thomas Hospital in Nashville, Tennessee.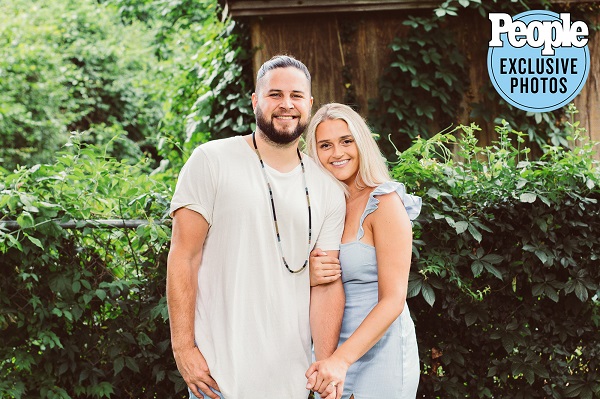 Where did the couple meet?
Tyler and Paige had met in the year 2017. So it has been almost three years that they are in a romantic relationship. Their first meeting was at the famous Tin Roof Restaurant located at 1516 Demonbreun St, Nashville, TN 37203, United States. This is a chain of restaurants that is based out of Nashville and started in 2002. It has three components: part bar, part eatery, and part live music venue.
Since Tyler is a rising music artist, the couple met when Tyler was at the place for his live music show. They became good friends and soon love blossomed.
Paige Korte and her relationship with Tyler
The couple's relationship at the start was a long-distance one since Paige was not based in Nashville at that time. But after one year of this phase in their life, Paige made arrangements and relocated to Nashville to be with her boyfriend Tyler.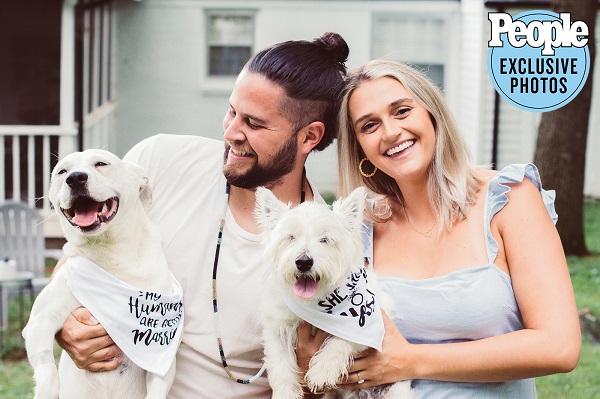 The couple now is in a live-in relationship and stay together. They also own two white dogs named Wrangler and Nala.
Tyler proposes to Paige
On Memorial Day in May 2020, Tyler proposed to Paige. She accepted his wedding proposal. In the video that Tyler posted on his YouTube channel, he goes on one knee and tells Paige:
"Paige, I loved you ever since the moment I met you. I knew I was going to spend forever with you. I had written this down a million times but it's completely lost on me at the moment. And I can't imagine spending my life with anybody else other than you. You're the most special human, beautiful inside and out that I've ever met. If the last three years were any sign of the rest of my life, I can't wait to spend it with you. Will you make me the happiest man in the world?"
Also, read on Singer Tyler Filmore is engaged to girlfriend Paige Korte!
Paige and her age
As regards Paige's birth and childhood, there is not much information available. Details of her parents, siblings, and education are also missing. But her age is 26 years and the two form a cute and adorable couple together!