Pain encounters! Megastar George Clooney's struggles with his excruciating 'low CSF pressure' headaches and how he conquered the pain!
George Clooney is a multi-talented American celebrity who has ventured into acting, direction, screenwriting, and production. He has the Midas touch and turns whatever he touches into gold. He is also a successful businessman.
George Clooney, 56(2017) debuted in 1978 on the television. He started as an extra but his major role was in 1984 in the short-lived sitcom E/R.
He did other roles such as in 'The Facts of Life', 'Roseanne', and 'Baby Talk'. He also was a student at the Beverly Hills Playhouse acting school for 5 years.
The major breakthrough came in 1994 when he was chosen to play the role of Dr. Doug Ross in the NBC medical drama 'ER'.
For this role, George Clooney was nominated for the Primetime Emmy awards as well as the Golden Globe awards in the best actor categories.
He also entered the film industry and gave some big hits such as 'From Dusk till Dawn', 'One Fine Day', 'The Peacemaker', 'Batman and Robin', 'Three Kings' and 'Out of Sight'.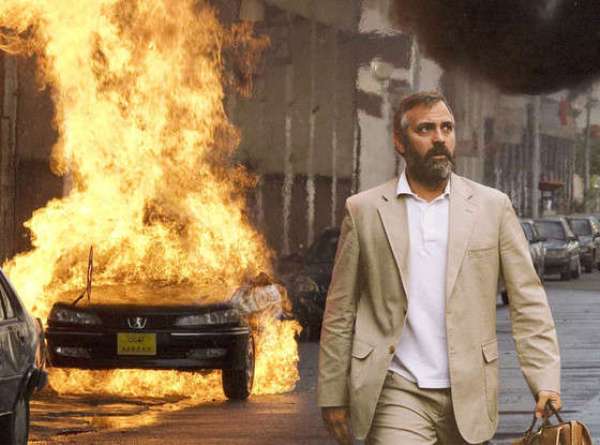 In the new millennium, he did a number of commercially hit movies such as 'Perfect Storm' and 'Ocean's Eleven'. The latter was his most successful film to date and a big grosser.
He entered into direction and production and here to he was successful. He won the Best Supporting actor Academy award for his portrayal in 'Syriana'. He also got an Oscar for it. He earned more prestigious awards for other film roles.
He married British-Lebanese human rights lawyer Amal Alamuddin on 24 September 2014. On 6 June 2017, Amal gave birth to twins; daughter Ella and son Alexander.
George Clooney is a successful actor, director, and producer, and also a great husband and father. But behind this great public persona, George Clooney has his human problems as well.
George Clooney's spinal problem
In 2004, during a stunt scene for the movie 'Syriana', George had injured himself. The injury did not have any immediate effects but slowly he started getting debilitating headaches.
He consulted a number of doctors and was prescribed pain relievers which did not help much. He was given narcotic medications which used to give him stomach aches and sedation.
George was not able to bear the excruciating headaches and took to alcohol. He had even considered suicide to overcome this agony.
Remembering the time, Clooney said:
"I was at a point where I thought, 'I can't exist like this. I can't actually live,'"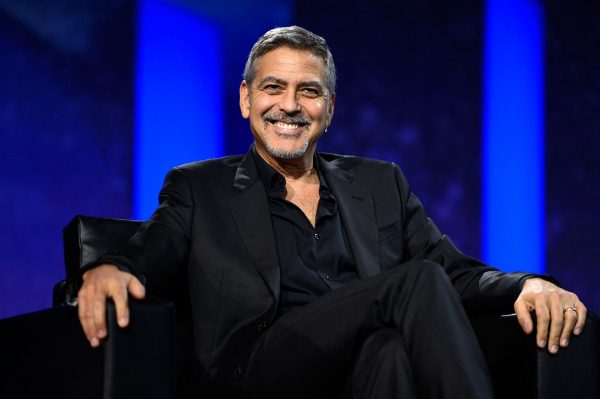 But he later self-realized that addictions and medicines would not help. He sought a neurologist's opinion.
He was subjected to a battery of tests which revealed that the 2004 injury on the set of 'Syriana' had caused him a dura mater tear which led to spinal fluid leak and hence the headaches.
George was subjected to a procedure in which his own blood was taken and injected into his spinal cord which would reach the torn area and clot leading to plugging of the leak.
This procedure he had to get done every day for 15 days. But he did experience some relief of the headaches.
However, the headaches never completely disappeared. George then consulted a pain management specialist who assured him that his treatment would help.
He told George:
"You can't mourn for how you used to feel, because you're never going to feel that way again."
George is now much better and manageable and he has learned to cope with his pain.
You may also like to read George Clooney saddened to learn about child labor allegations on Nepresso!
Spinal leaks and low CSF pressure headaches
The brain and spinal cord are protected by means of membranes which are called as meninges. The cerebrospinal fluid runs between the meninges around the brain and spinal cord.
Whenever the meninges experience a tear due to any cause, the fluid leaks out and gives rise to a low pressure.
When the patient is upright, the brain and intracranial tissues come sagging down by gravity and the resultant stretching causes a headache.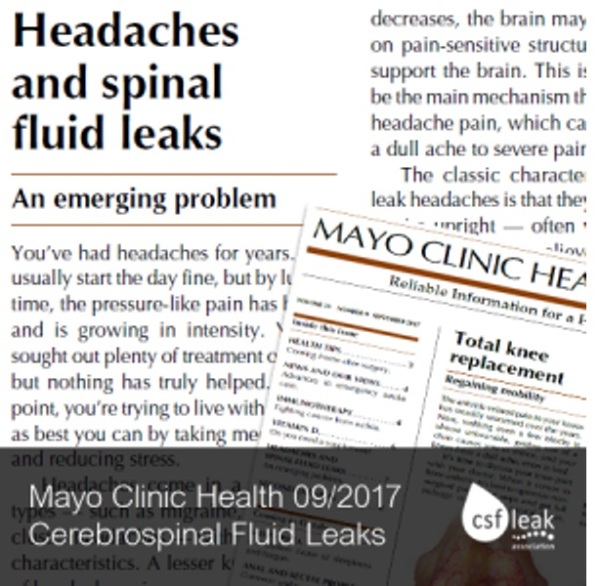 Diagnosis is usually by suspicion. MRI or CT scan with use of contrast dyes could help in localizing the leak. Treatment is conservative and it if this does not help, epidural 'blood patch' is carried out.
This was done in the case of George Clooney. The patient is also offered pain management strategies to help him cope with the pain.
Also read Is there marital tension between George Clooney and his attorney wife, Amal Clooney!
Short Bio on George Clooney
George Clooney is an American actor, filmmaker, activist, and philanthropist. He is famous for playing Dr. Doug Ross in the ER from 1994 to 1999, then 2000, and 2009. He is also known for his appearances in the films From Dusk till Dawn (1996), Gravity (2013), The Monuments Men (2014), Batman & Robin(1997). More Bio…