Who is Paloma Jonas? 4 Interesting Facts about Jason Thompson's wife Paloma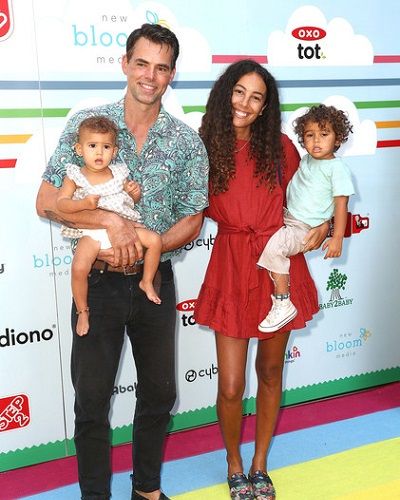 Paloma Jonas is the wife of Canadian actor Jason Thompson.
She is mostly known as the co-founder and Los Angeles-based designer of Valentine NYC.
Jonas was born in Australia but she is of the Caribbean and New Zealand ancestry. 
---
Read more to find some interesting facts about her.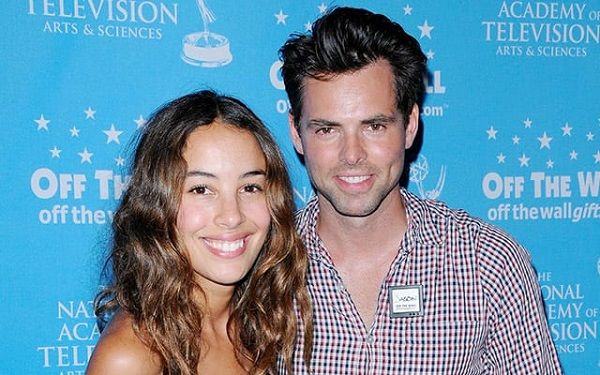 4 Interesting facts about Paloma Jonas
1) Valentine NYC:
Paloma is the co-founder of the lingerie company Valentine NYC which is based in a New York-based company. After a meeting on an Aussie photoshoot, Jonas and friend Whitney Brown came up with the concept for the ValentineNYC Lingerie.
Their objective was to come up with a line of female undergarments of a perfect fit and lace. She said,
"We just wanted to do something we felt there was space in the market for. I love lingerie and so does my business partner. You know, there's no small boutique-y lingerie companies. We felt like all our friends were looking for the same thing,"
Their website claims that they make affordable lingerie for the modern woman using premium fabrics comfortable enough for everyday wear.
Also, read Super Skinny Look Of Celine Dion On Paris Fashion Week Left Everyone On Shock; Fans Are Concerned Saying She Looks Scarily Thin!
2) Actor husband:
Paloma is married to a Canadian actor who plays the role of Dr. Patrick Drack in the American daytime drama General Hospital. They dated for a few years before getting married.
They walked down the aisle in a marching-white attire in San Pancho, Mexico on 5th April 2015. She wore a spaghetti-strapped gown along with a wide-brimmed hat. Similarly, her husband wore an all-white suit over a pink patterned shirt.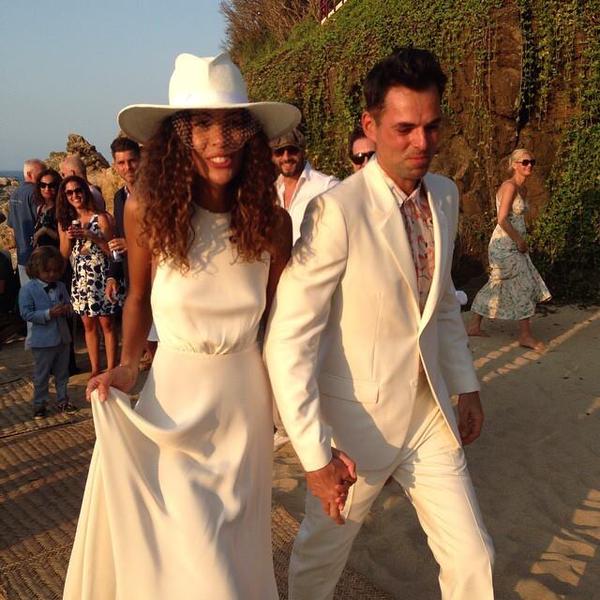 Their wedding was held on the beach along with a few guests.
3) Two Kids:
On 21st November 2015, Jonas and her husband announced that they were expecting their first child. They gave birth to their first child Bowie Banjo on 23rd May 2016.
Similarly, their second child Rome Coco was born on 20th September 2017.
4) Modeling career:
Jonas was a model back then. She is a 5 feet 9 inches tall woman with brown hair and eyes. She has been modeling for a decade. Her modeling agency was Chadwick. She has also represented Model Team in Hamburg, and Ford Models in cities like New York, Chicago, Miami, and Los Angeles.
Talking about her modeling experience she said,
"I've been modeling for 13 or 14 years at this point. I think I stopped counting."
Similarly, she added,
"I love that you get to travel. And everyday is a little bit different you kind of never really know what you're setting yourself up for. What I don't like about it is it's sort of one of those things where you rely on other people to tell you when you're working"
Paloma was a 2004 finalist in a Chadwick Models in Sydney-organized contest. Likewise, she also landed the cover of Nine to Five magazine in April 2010.
Also, read Chrissy Teigen uploads a cute model-pose picture of daughter Luna Legend on Phi Phi Island! Is Luna going to follow in her mother's footsteps in modeling?
Source: Heavy, Valentine, Soapoperanetwork