Pamela Anderson turns 52, her golden age and her romantic relationships: Revealed here! Her split with boyfriend Adil Rami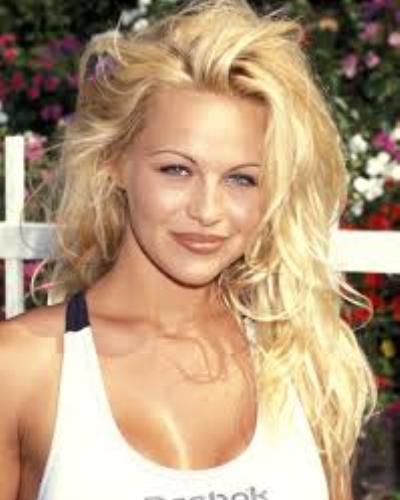 Pamela Anderson turns 52!
The original 'Baywatch' actress Pamela Anderson is celebrating her 52nd birthday on 1st July 2017. Similarly, she has been quite popular since her Playboy modeling days.
She also garnered a lot of praise for the iconic role of C.J.Parker in the original 'Baywatch'. Over the years, she seems to have aged gracefully. Her looks and appearance continue to be flawless.
At a young age, she used to be seen in more of cleavage-revealing outfits. This seems to have lessened now. She now sports a more mature look.
She was also used to wild partying ways at that age. Likewise, she now attends most of the major events with her 21-year-old son, Brandon Lee.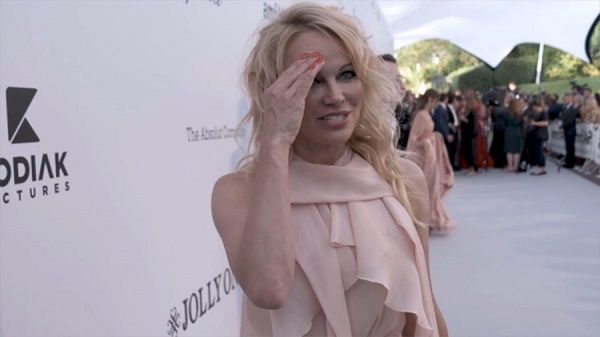 Similarly, her recent photograph was at the 57th Monte Carlo TV Festival, Monaco where she had worn a beautiful one-shouldered white-lace, floral gown with ruffles along her shoulder. Also, her hair was tied up in a messy bun.
Besides her acting career, Pamela Anderson has involved herself with animal, human and environmental activism. She had endured sexual abuse in childhood and had suffered from hepatitis C infection since 2002. Further, she supposedly is cured of it, as of 2015.
Also read Pamela Anderson steals the beach-inspired show of Chanel Spring 2019 event in Paris!
Pamela Anderson's new date
Pamela has been reported to be dating French soccer star, Adil Rami, 31 who is 18 years younger than her. She had met him in LA. They spent a weekend in May 2017 in Monaco.
In the third week of June 2017, Pamela and Adil were spotted in Nice enjoying quality time together. They were next sighted going cozy at St. Tropez.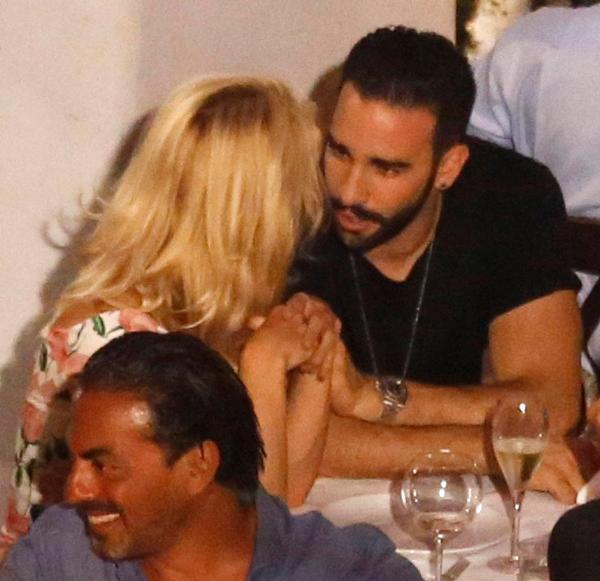 On 29th June 2017, she was seen at the La Gioia restaurant at St. Tropez sharing a quiet romantic dinner with her new beau. Pamela was in a tight black dress that had a plunging neckline.
Her blonde tresses were let loose and she had put a glam makeup. They looked happy together and enjoyed a few drinks over dinner. Adil was staring at Pamela adoringly and also had once put his hands on her left upper arm.
Pamela's other rumored love interest
Pamela has also been close to WikiLeaks founder, Julian Assange. Julian is presently holed up in the Ecuadorian Embassy in London's Knightsbridge fearing extradition to the USA.
She had first visited the Embassy to meet Julian in September 2014 and since then has been a regular visitor to the place. She has called Julian a 'dear friend'.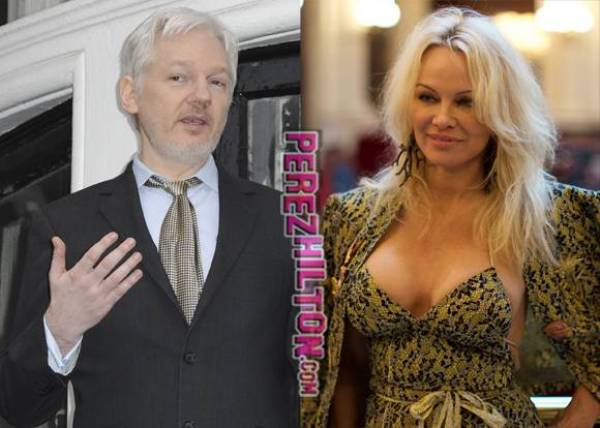 Speaking of her relationship with him, she said that it was 'personal'. She had said:
"He's a great man and it would be a dream to have him reunited with his young family in France."
In March 2017, she shared a poem titled 'My Julian' on her website. It read:

"Julian Assange is the most intelligent, interesting and informed man in existence… Yes – I think he's quite sexy."

She had also written on her blog:
"My relationship with Julian – it's no secret… he is one of my favourite people."

More on her love life
She has called him a 'hero' and said:
"One day everyone will realize [he is a hero]. But until now, this man has missed 7 Christmases with his children and is kept in difficult and tremendously stressful conditions-while doing us all a great service. Everyone in the world has benefited because of WikiLeaks—he has sacrificed so much—to simply share the truth."
Also, she also has plans to open a restaurant in support of Assange's release. She also said that she would invite French President Emmanuel Macron and his wife to this vegan restaurant. Similarly, she writes online:
"Join me on the day I open the doors, and we will sit and eat good food and discuss what can be done for Julian. France could display its strength, and so could you, if you give Julian asylum,"
It may be recalled that Pamela Anderson had married the drummer of Motley Crue band, Tommy Lee after knowing him for a mere 4 days. Also, she tied the knot in a bikini on a beach on 19th February 1995. She had two sons Lee Brandon and Dylan.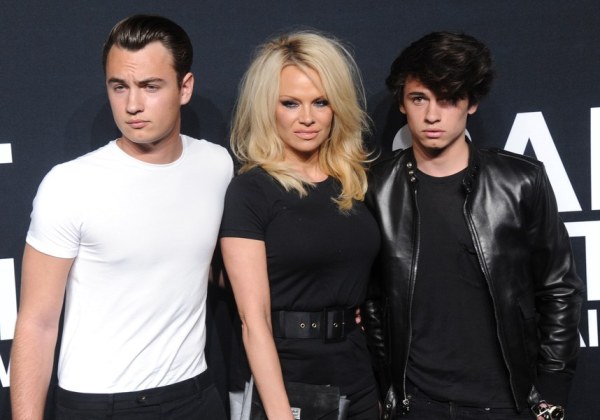 The couple divorced in 1998. Furthermore, she was engaged to model Marcus Schenkenberg (1998-2001), married once to singer Kid Rock (2006-2006), and twice married to film producer Rick Salomon (2007-2007, 2013-2015).
Update on Pamela Anderson and Adil Rami's breakup
Around July 2019, there was a heartfelt message posted by Pamela. She posted about the break-up between her and Adil Rami. She claimed that he was living a double life. They first started dating in 2017. Similarly, she confirmed their split on her Instagram.
Likewise, she wrote,
"It's hard to accept,"
Further, she shared a black and white photograph of them and added,
"The last (more than) two years of my life have been a big lie."
Also read Pamela Anderson, Tommy Lee and their son are not in good terms. Lee says, "My fiancé and I were in bed when my son busted into the room and assaulted me."
Short bio on Pamela Anderson
Pamela Anderson is a Canadian American actress and model. People mostly recognize her for her roles in the television series 'Home Improvement', 'Baywatch' and 'V.I.P.'. Additionally, she rose to fame as Playmate of the Month for Playboy magazine in February 1990. See more…
Source: independent.co.uk