The parents, Ron and Vilailuck, of supermodel Chrissy Teigen are divorcing! Chrissy and her daughter Luna take a stroll in Los Angeles!
The former supermodel Chrissy Teigen might have been mentally disturbed. Her parents are divorcing and as a child even though grown-up, the divorce would have impacted Chrissy emotionally. She was, seen taking a stroll in Los Angeles with her daughter, Luna, 3. She might be trying to ease the stress of it all.
Chrissy Teigen and her Los Angeles stroll
On Wednesday, 6 November 2019, the former supermodel Chrissy Teigen, 33 was spotted in Los Angeles taking a, stroll with her daughter, Luna, 3.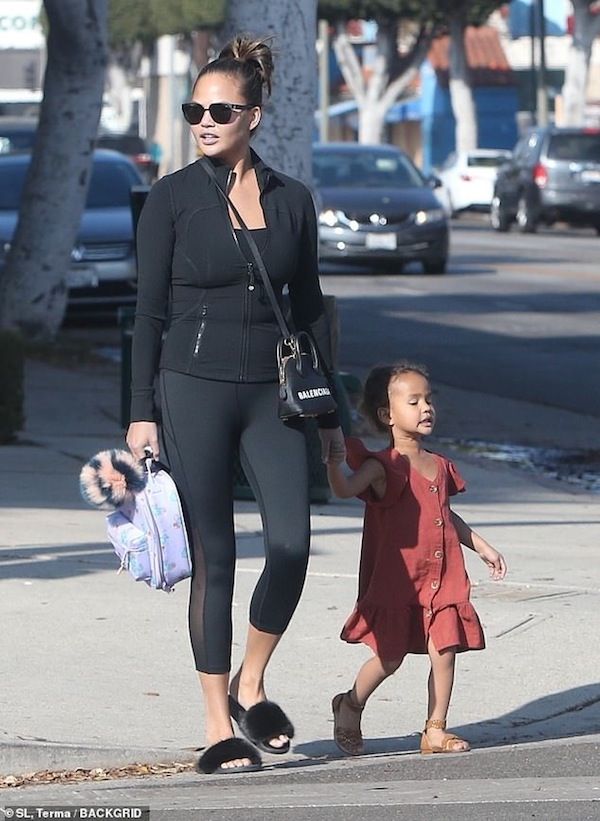 Chrissy was, holding the hand of her daughter. She was looking chic in skintight black athleisure wear. She had donned cropped leggings with a long-sleeve zipper top. Her feet were protected in a pair of fluffy slides. She had put a ponytail and had sunglasses on her eyes. She had a designer purse slung across her shoulders diagonally and was, also holding her daughter's purple-colored backpack in her free hand.
It was a rather warm fall day. Hence Luna, was, dressed accordingly. She wore a pretty red sundress with tan leather sandals.
Chrissy Teigen's parents and their divorce news
On Tuesday, 5 November 2019, reports emerged that Chrissy's father Ron Teigen has filed for divorce from her mother, Vilailuck. The couple has been staying separately. Mother Vilailuck is now with Chrissy and helps her daughter in taking care of her children with singer John Legend.
Vilailuck got her US citizenship in 2018 and stays with her daughter Chrissy in Los Angeles. She accompanies them on their tours and holidays. Chrissy also posts pictures of her on her social media. In January 2018, Chrissy had said that her father resides just 10 minutes, away from her house in Beverly Hills and comes to meet her every day.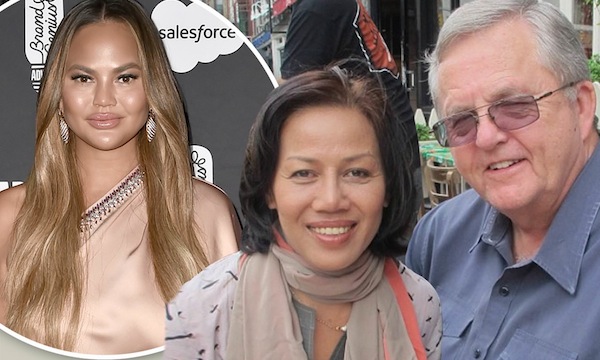 Was the divorce of Chrissy Teigen's parents a sudden one?
As the reports of divorce made headlines, the reporter Karen Valby who made the cover story of Chrissy and John tweeted that she had known about it. The divorce apparently was not a sudden one but was coming for some time now. Karen tweeted:
'@chrissyteigen and her lovely mom talked about the coming split during our @VanityFair time. "Two Christmases!" Chrissy said she told her parents, trying to make a joke. A marriage that was long more of a friendship is coming to an end. Life goes on.'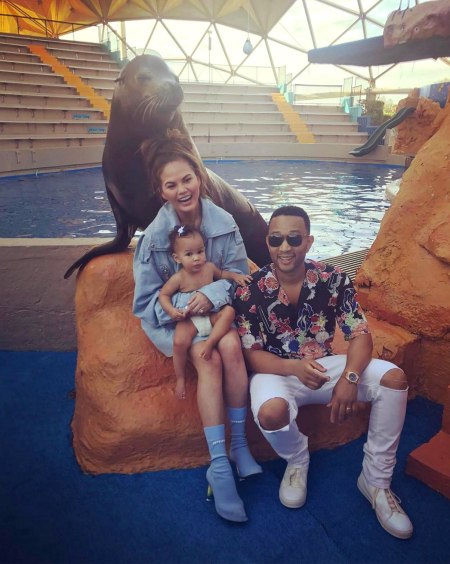 The love story of Ron Teigen and ex-wife Vilailuck
Ron and Vilailuck had met in Thailand. At that time, Vilailuck was a single mother with a daughter named Tina from a previous relationship. Ron brought Vilailuck and her daughter Tire to Utah with him. After the birth of Chrissy, the family shifted to Washington where they started a tavern.
At age 15 of Chrissy, Vilailuck returned to Thailand to take care of her ailing father who was with terminal lung cancer. Three months after Vilailuck's father died, her mother fell off a train and needed complete bed rest. Vilailuck again went to Thailand and was there for several years.
Ron and daughter Chrissy migrated to Huntington beach, a coastal community south of Los Angeles where Chrissy worked in a surf shop. She was chosen to be a model here.
Source: Daily Mail UK