What's going between Paris Berelc and Jack Griffo? Their relationship timeline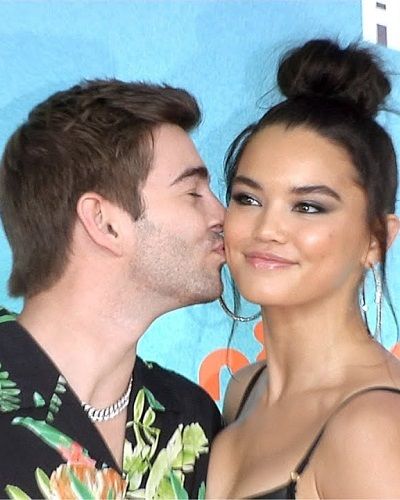 Paris Berelc started dating actor Jack Griffo since the year 2017. They together acted in the Netflix series Alexa and Katie. In an interview, she said that,
"Me and him always said that Alexa and his character, Dylan, they're like the 14 and 16-year-old version of us it's cool to go back into that headspace of 'I'm 14 and this is a new crush and I don't have the adult thoughts that I have now. But because I am so comfortable with him, we would be on set and they would be like, 'alright, you have to be not so comfortable with him'…I had never done anything like that before and Jack made it really fun for me."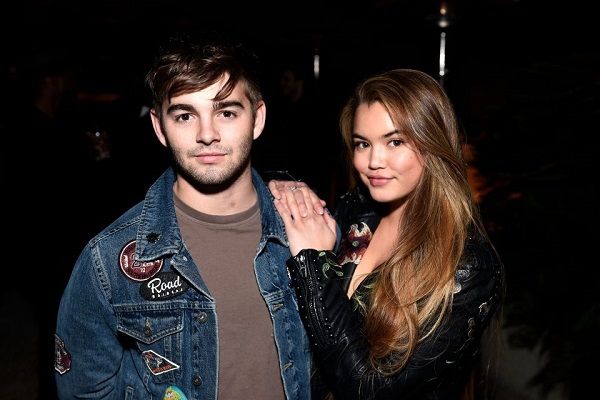 After dating one year
Their love seemed growing after dating for less than a year. Some of their cutest moments were:
They shared a sunset kiss photo.
Also, they went on adorable date nights.
Jack attended the graduation of Paris.
They shared cute selfies together.
The split of Paris Berelc and Jack Griffin
Paris and Jack called their relationship a quit in August 2019. After splitting from each other Paris posted on Instagram kissing her new boyfriend Pete Yarosh. From his Instagram, he seemed like a normal guy.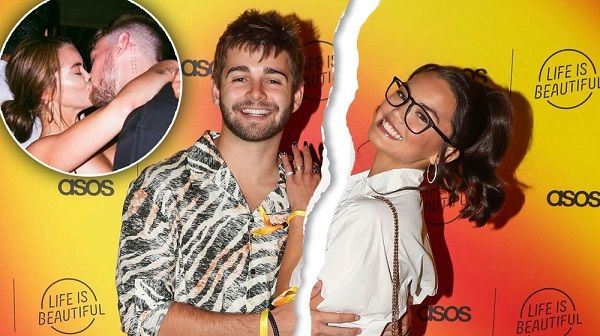 She posted pictures on Instagram with the moon and shooting star emoji. Again on August 11, she was seen smooching with Pete in the photos she posted.
After knowing the split between Paris and Jack, fans were heartbroken.
Are Paris Berelc and Jack Griffo together?
It seems like the two ex-love birds have got together. On 11th January Paris celebrated her 21st birthday with a star-studded bash. After the celebration, pictures of them cozying up surfaced on social media.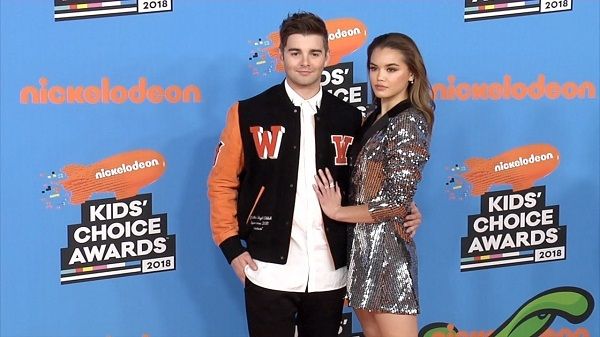 After the pictures of them arrived, fans speculated that the two are dating each other. In the picture, she was wearing a stunning, floor-length ball gown with a bedazzled crown in her short hair.
Jack was wearing a black suit. When they entered the photo booth they opted for a traditional prom pose. Also, they confirmed their reunion after sharing a photo on Instagram where Paris rested her head on Jack's shoulder.
Short bio on Paris Berelc
Paris Berelc is an American born actress, model, and gymnast. She is well known for her role as Skylar Storm in the Disney XD television series 'Mighty Med' from 2013 to 2015 and 'Lab Rats: Elite Force' in 2016. She is also popular for her role as Alexa in the Netflix sitcom 'Alexa & Katie'. See more bio on…
Short bio on Jack Griffo
Young and rising artist Jack Griffo is an American actor as well as a singer. He is best known for his role as Max Thunderman on the Nickelodeon series The Thundermans. He has released his hit single "Drew Tube" in 2013. See more bio on…