Paris Hilton Bodyguard Chasing At Coachella Goes Viral on TikTok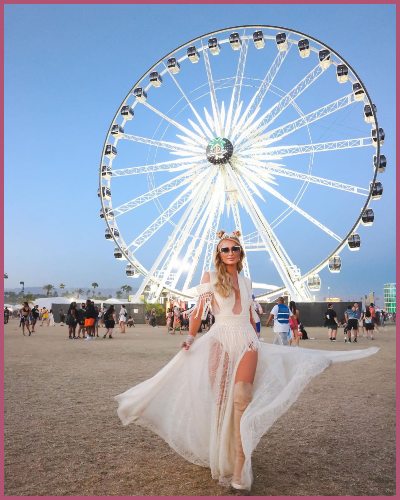 Paris Hilton, The Queen of Coachella 2022 is viral on TikTok with her bodyguard.
Hilton was seen chased by her bodyguard in the video which has around 8 M views and around 900k likes.
It's not the first time that Hilton's bodyguard got into news headlines.
---
Paris Hilton and her bodyguard goes viral on TikTok for the toddler and daddy run, as exclaimed by one of the TikTok comment.
Coachella was indeed fun, and the Queen of Coachella Paris Hilton had taken it to the next level with her outfits, performances, her dance, and chase that went viral overnight.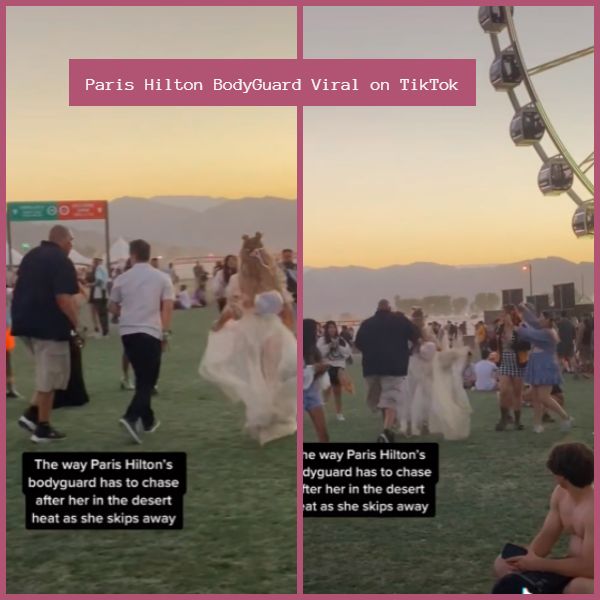 Paris Hilton- Viral on TikTok with Bodyguard
Hilton's bodyguard was running after her as she skipped away while dancing around at Coachella. The viral video was uploaded by @megcoss was captioned,
"Cardi B's bodyguard in the tea cup vibes #parishilton #coachella #celebsatcoachella #parishiltonismymom"
One of the video critics wrote,
"I only want to see celebrity body guard footage from now on. I do hope they're paid enough."
Ironically enough, Someone even wrote,
"Is he not running after the guy in the white shirt that is all over her?"
According to PageSix, The clip was reposted by Hilton on her  social media, captioning it,
"It's a workout keeping up with the sliv queen."
Also, read Paris Hilton Slaying In Her Outfits At Coachella 2022.
Coachella 2022
The video was from Weekend 2 of the Coachella music festival. Coachella 2022 ends with a beautiful memory and the music is still beating in the ears.
Stars Lizzo, Hayley Williams, Kendrick Lamar, Harry Styles, Billie Eilish, and Swedish House Mafia had given their outstanding performances which were both a surprise and amusement.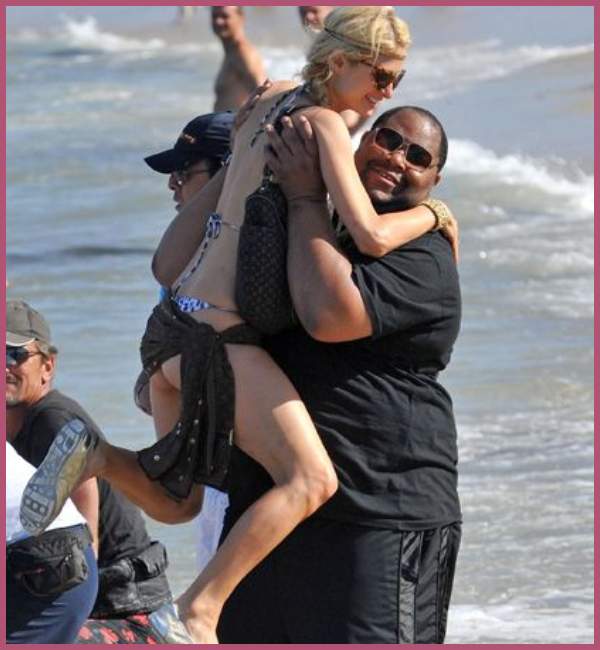 Paris Hilton- Bodyguard at the beach in St. Tropez, France
Back in July 2010, Hilton was similarly gossiping around while her bodyguard lift her up at Plage des Palmiers in St. Tropez, France.
During the shot captured, the guard lifted her out of a boat in order to keep her feet away from wetness. He does his duty pretty well.
Paris Hilton- Thanked her Bodyguard
Hilton always is respectful towards her bodyguards for providing her security. Likewise, she has even posted and thanked her men in black in 2016 with a post captioned,
'Thank you to my amazing security team for taking care of me during my trip to #Serbia, Men In Black."
Also, Read about Some of the most charming and handsome bodyguards of Hollywood.