Paris Hilton Celebrates 1st Anniversary with Carter Reum on Maldives Private Island!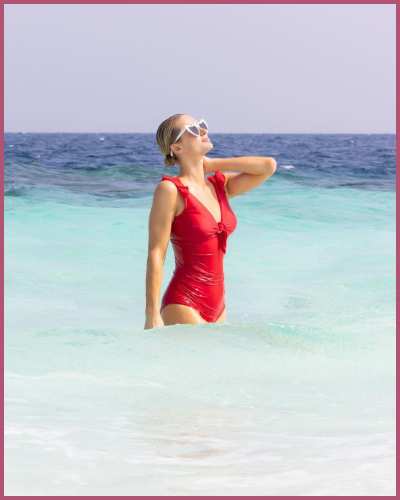 Paris Hilton is celebrating her 1st anniversary in a romantic getaway to the Maldives. 
The American singer and fashion icon are sharing her and Carter Reum's private island getaway photos on her anniversary.
Learn about the relationship and marriage of Paris and Reum.
---
1st Anniversary of Paris and Carter Reum
Paris Hilton is feeling lucky and blessed to have achieved a relationship milestone with her husband Carter Reum.
Their first marriage anniversary celebration came during their beautifully secluded romantic getaway to Waldorf Astoria Maldives Ithaafushi.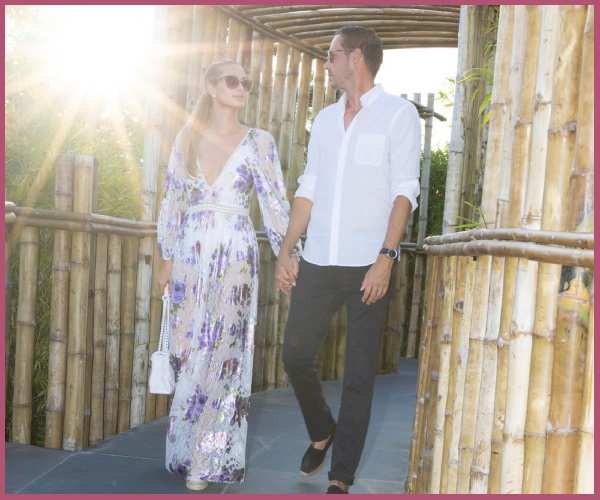 This is Paris Star shared romantic photos from Maldives Private Island with her husband captioning,
"I've been all over the world and stayed at the most beautiful places. But I've never seen anything like the @IthaafushiPrivateIsland at @WaldorfAstoriaMaldives."
Paris Hilton is enjoying her 1st anniversary with her husband Carter Reum by exploring the island and hitting the beach. In the swimwear stylist photoshoot, she further added,
"This private island is truly Paradise on Earth!😍🏝 So beautiful, romantic and relaxing here! Feels like a dream!🤩 I feel so lucky and blessed to be here with my love celebrating our anniversary. 🥰 #LifeisBeautiful 💘 #Maldives"
Also, Read All We Need to Know about Ben Cohen and Kristina Rihanoff's Romantic Maldives Engagement!
Celebrities reacted to Paris Hilton and Carter Reum's anniversary post
Paris Hilton who had an anniversary date night donned a gorgeous flowy dress in white lace featuring a purple floral print. Meanwhile, her venture capitalist husband looked chic in a white dress shirt and black cuffed chino pants.
As the duo shared their moments, many congratulatory messages and love responses popped down the comment section.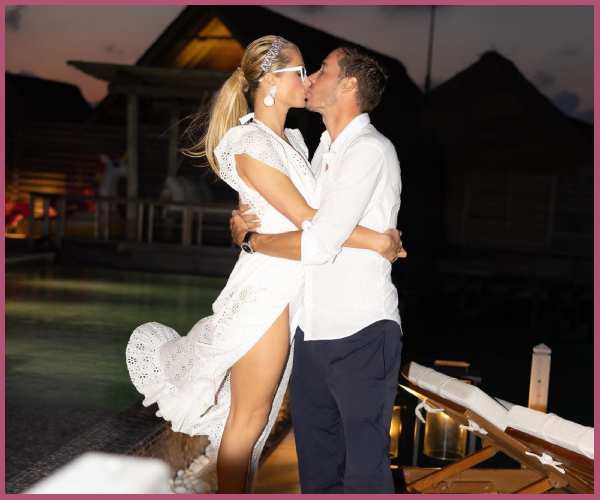 Melissa Odabash MBE swimmer commented on the glow Hilton had on her face and skin. Elna Golrokh then mentioned Hilton and Reum as her favorite couple with Lapelopony writing,
Baby Im perfect for you … ahh Ahhh ahh ahhh 🌊🌞👱🏻‍♀️🌴
Cynthia Bailey, Ramona Agruma, Rony Seikaly, and Sharina Gutierrez poured some heart emojis and claps with Adam Hunter commenting,
This is beyond! 
Also, Read Carter Reum and Paris Hilton made it to the aisle: announced wedding!
Into the Marriage and Honeymoon of Paris Hilton and Carter Reum
Paris Hilton and Carter Reum are a married couple who tied the knot back on Nov. 11, 2021, at a private estate in an extravagant Bel Air wedding. She back then hosted her famous friends, Kim Kardashian, Paula Abdul, and aunt Kyle Richards in her late grandfather's Bel Air home.
Hilton had an immediate connection to the businessman Carter at a Golden Globes after-party in January 2020. They did not take things seriously until November 2020 before they start dating and got engaged in February 2021.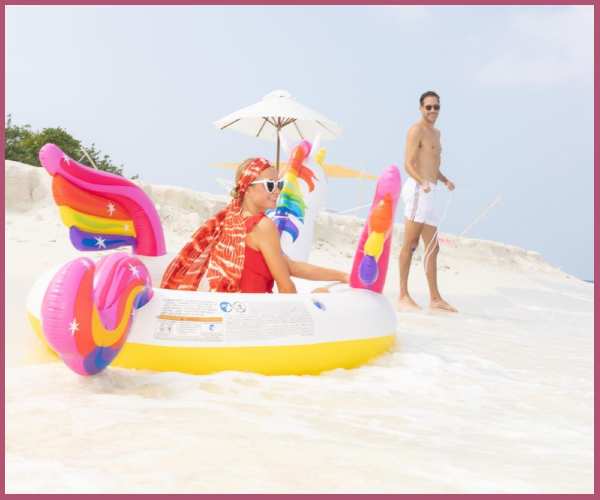 The Simple Life alum never failed to give quick glimpses of her marriage to her fans. She had also interviewed with People regarding her first few months of marriage earlier this year.
"I love being a wife. We had the most amazing honeymoon for seven weeks around the world, but I'm so glad to be able to be at home with my husband. It's the best feeling to get to build these new adventures in life with my person."
Hilton in the January 2022 interview then added of the conjugal pair is dealing with a new chapter of life adding,
"Being married is such a great new chapter for both of us. We've been so close and inseparable the past two years together, so it's always felt like we're married … [He's] my best friend so it feels so safe getting to grow together."
Also, Read Love Is Blind's Amber Pike and Matt Barnett praise each other on their 4th Wedding Anniversary