Paris Hilton Gave an Update on Her Pregnancy Plans and Said Her Eggs are All Ready!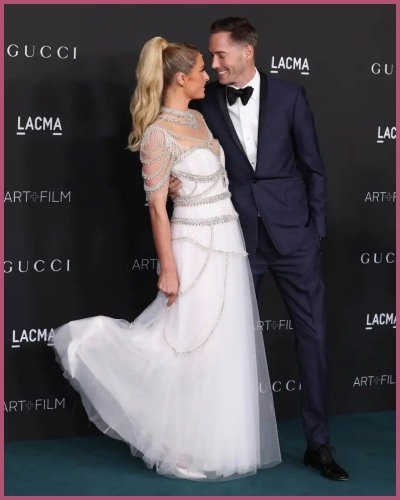 Paris Hilton revealed her pregnancy plans after shutting down her fertility struggles.
Hilton also revealed that she and her husband were waiting to become parents until 2023.
Paris has been open about her love for having children since the beginning.
---
Paris Hilton and her husband Carter Reum could be parents in 2023
Paris Hilton gave fans an update about her possible pregnancy.
Hilton revealed that she and her husband Carter Reum were waiting until 2023 to have a baby. She had to shut down claims made by her mother Kathy Hilton who said that she was having difficulty conceiving a child.
Now, the socialite revealed that her eggs are all ready to try and have a baby.
The 41-year-old heiress said:
"They're all ready and they're all waiting and excited for them,"
Paris also said on Thursday that she believes she will be a great mom when the time comes.
She continued: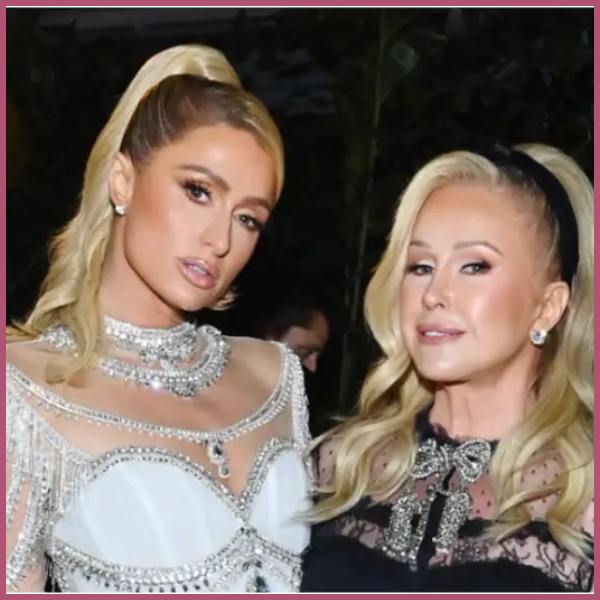 "I always loved kids, but I just never found the person that I could trust to do that with,"

"But now that I did, I just can't wait, and he's gonna be the best father and we're just gonna have the most magical life together."
This is not the first time Paris has publicly spoken about wanting to have a family of her own after Kathy's viral comments on her daughter's fertility struggles.
Paris wrote on Instagram last month:
"I'm getting tons of messages of people asking me when I'm having a baby,"

"My husband and I always wanted to enjoy our first year of marriage together as a couple…IVF is always a journey for everyone but we are so fortunate that we have lots of healthy embryos ready and waiting to be part of our Cutesy Crew!"
Also, Read Paris Hilton Offers a $10,000 Reward for Missing Dog Diamond Baby!
Paris and Carter celebrated their one-year anniversary last month
Paris felt it necessary to clarify the situation after the Real Housewives of Beverly Hills told a publication that her eldest daughter was trying and trying to conceive with no success.
Kathy claimed:
"It breaks my heart because I know she is trying and trying,"

"So many people, they struggle, and it doesn't just happen like that."
Before sharing his baby update, Paris revealed that she had no idea where her mom got that information from.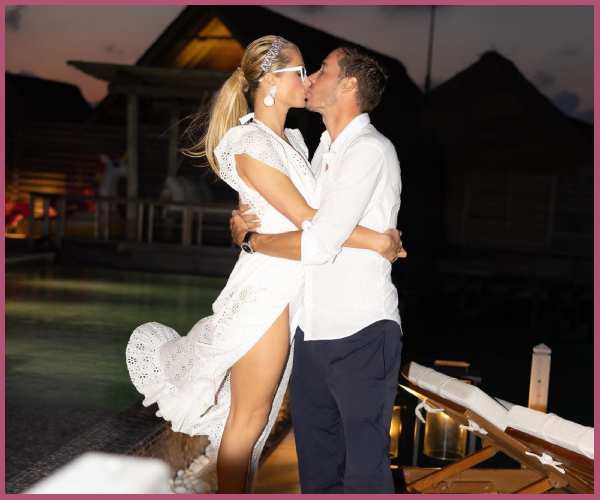 Reum and Paris celebrated their one-year anniversary last month with a romantic getaway to a luxurious private island in the Maldives.
The This is Paris alum took to Instagram to share some snaps of the couple's happy times while enjoying their private time.
The Heiress captioned the pictures where she can be seen cuddling up to her husband:
"I've been all over the world and stayed at the most beautiful places. But I've never seen anything like the @IthaafushiPrivateIsland at @WaldorfAstoriaMaldives,"

This private island is truly Paradise on Earth!😍🏝."
The Simple Life alum also expressed her gratefulness for being able to share the milestone with her husband. She wrote:
"So beautiful, romantic and relaxing here! Feels like a dream!🤩 I feel so lucky and blessed to be here with my love celebrating our anniversary,"
The Venture Capitalist asked Paris to marry him on a private island in February 2021 after dating for a year. Carter gave Paris an emerald-cut diamond ring. The lovebirds made their relationship Instagram official in April 2020.
Also, Read Paris Hilton Celebrates 1st Anniversary with Carter Reum on Maldives Private Island!