Paris Hilton's pushes back her fairytale wedding with Chris Zylka! Says "you can't rush something like this"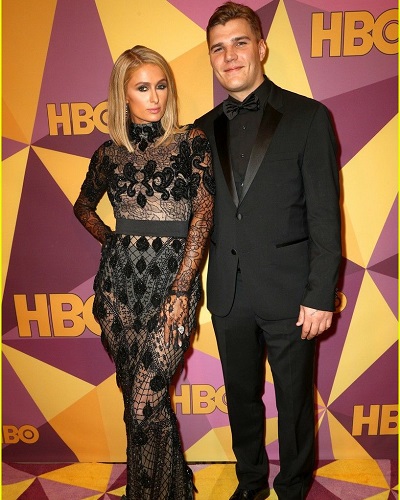 Recently, Paris Hilton, 41 got engaged to actor Chris Zylka, 37
The couple was set to be married before the end of 2018
But the Global socialite and heiress Paris Hilton has a change of heart, regarding the marriage date
---
The couple had revealed the marriage date to be November 11 of this year. Now, Paris Hilton has revealed the statement pushing her marriage date to next year!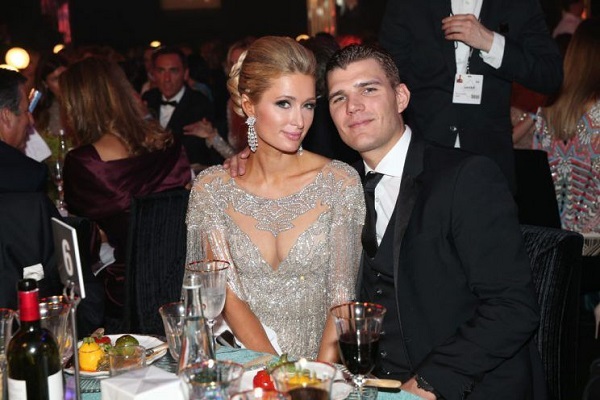 She told the PEOPLE:
"The 11/11 thing was never a set date. It was just, 11/11 is something I love because I always say, '11:11, make a wish for good luck.' So Chris was like, 'Oh let's do it on 11/11. That's such a special number for you.'"
She continued:
 "I was like yeah, but I didn't look at my schedule. Then this summer we were looking at our schedules and I was like, 'Oh my goodness we are both working nonstop until like New Year's."
Paris is very busy deejaying on her European Platinum Rush Tour, launching Paris Hilton Skincare, and launching Platinum Rush Paris Hilton For Women.
Related: Paris Hilton Is Engaged To Her Boyfriend Chris Zylka; Here Are Few Things You Did Not Know About Paris's Fiance Chris Zylka
Mom Kathy Hilton
Paris's mom Kathy Hilton could not be more excited regarding her daughter's marriage. Instead of rushing into the marriage date, Paris and Kathy decided to take their time planning the wedding to ensure that they have a perfect dreamy fairytale wedding!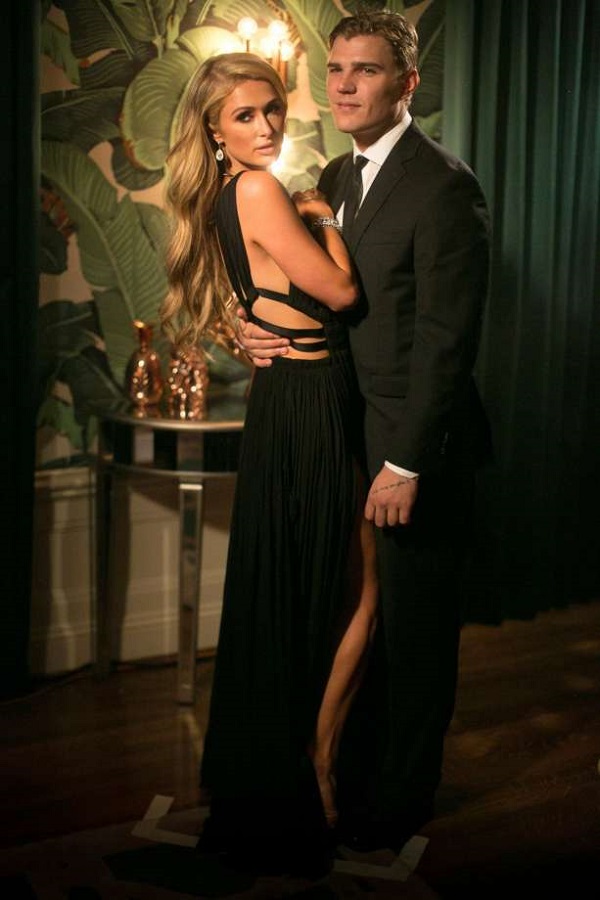 Paris also spoke on the matter:
"I want to be able to be relaxed, not stressed out and not having to rush off to a different country the next day. I want to be able to go directly from my wedding to my honeymoon and with my schedule [right now] that would be impossible."
She added:
"We're both just working so much and decided it would be much better just to push it to next year. With all the planning I want it to be perfect and you can't rush something like this." 
Related: Kevin Connolly and Francesca Dutton have split! Get the inside details here!
The rumor
When Paris turned 21 she had five parties around the world. So will she be doing the same at her grand wedding?
Her reply was:
'Yeah, that would be great….. "I was just joking. When you say something and you're being sarcastic, I think people when they read it and it gets spread around on the internet and they think that you're serious. I always like to joke around and say silly things, but no. One is enough. I am way too busy to do more than one."
Paris Hilton and Chris Zylka relationship
Paris Hilton and Chris Zylka had met a long time ago, 8 years to be exact. They had first met at an Oscars after-party.
They did not start to date until 2016. And after 2 years of dating, Chris proposed to her over the Christmas break atop an Aspen mountain in Colorado!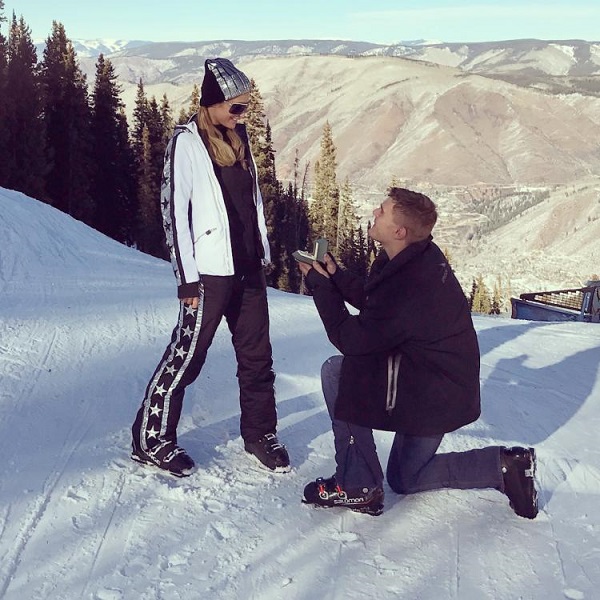 Hilton expressed her emotions to People:
 "I am so excited to be engaged to the love of my life and my best friend. I have never felt so happy, safe and loved. He is perfect for me in every way and showed me that fairytales really do exist!"
And Chris also shared how he felt:
"Paris is the most beautiful and incredible woman both inside and out. I feel like the luckiest man in the world to be marrying my dream girl. I can't wait to spend the rest of our lives together."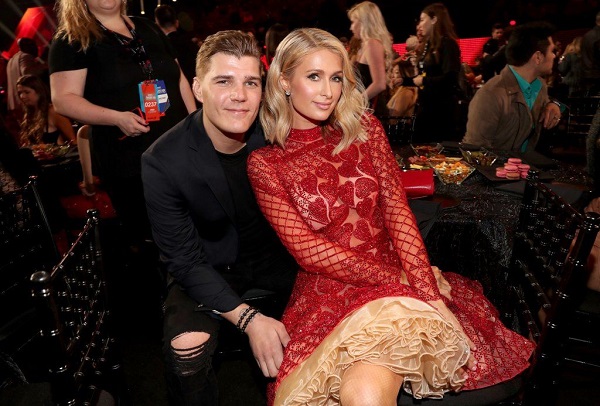 Short bio on Paris Hilton
Paris Hilton was born as Paris Whitney Hilton on February 17, 1981, in New York City, New York, the U.S. Her mother is Kathy Hilton and her father is Richard Howard Hilton.
Like Paris, her mother is a former socialite and an actress while her father is a businessman. She has one sister, Nicholai Olivia Hilton, and two brothers, Barron Nicholas Hilton II and Conrad Hughes Hilton III.
She grew up in Los Angeles where she attended Buckley School and St. Paul the Apostle School. Later she attended high school at  Marywood-Palm Valley School which is located in Rancho Mirage, California.
Professionally she is an American television personality, socialite, businesswoman, model, and singer. Full bio here…
Also read: Marlene Knaus's life after divorce from formula one racer Niki Lauda! Relationship history here!
Reference: people.com, vogue.com.au, Wikipedia.org