Paris Jackson's love life-a bit confusing! Lot of speculations done about her romances but they seem to lack authenticity!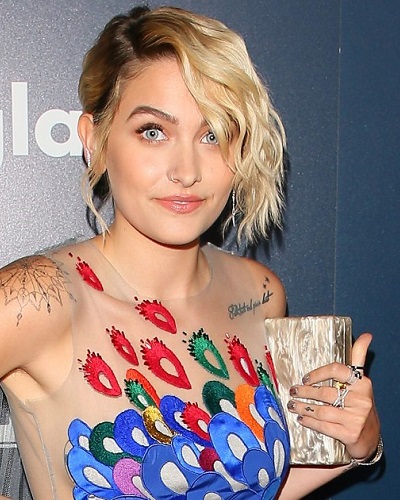 Michael Jackson's daughter Paris Jackson has a great going career. Recently, she had a show for a fundraising event and it was a great success. She had performed in front of her grandmother Katherine who had come to offer her granddaughter all the support and her blessings! But her romantic history seems to be very confusing and of the non-understanding type! Let us know more about it!
Paris Jackson is seen with a mystery man!
Paris was recently snapped with a mystery man and this image which was shared heavily on the social media. She was seen in the pic with her arms around the man. People began their speculations and it was rumored that she is dating this mystery man.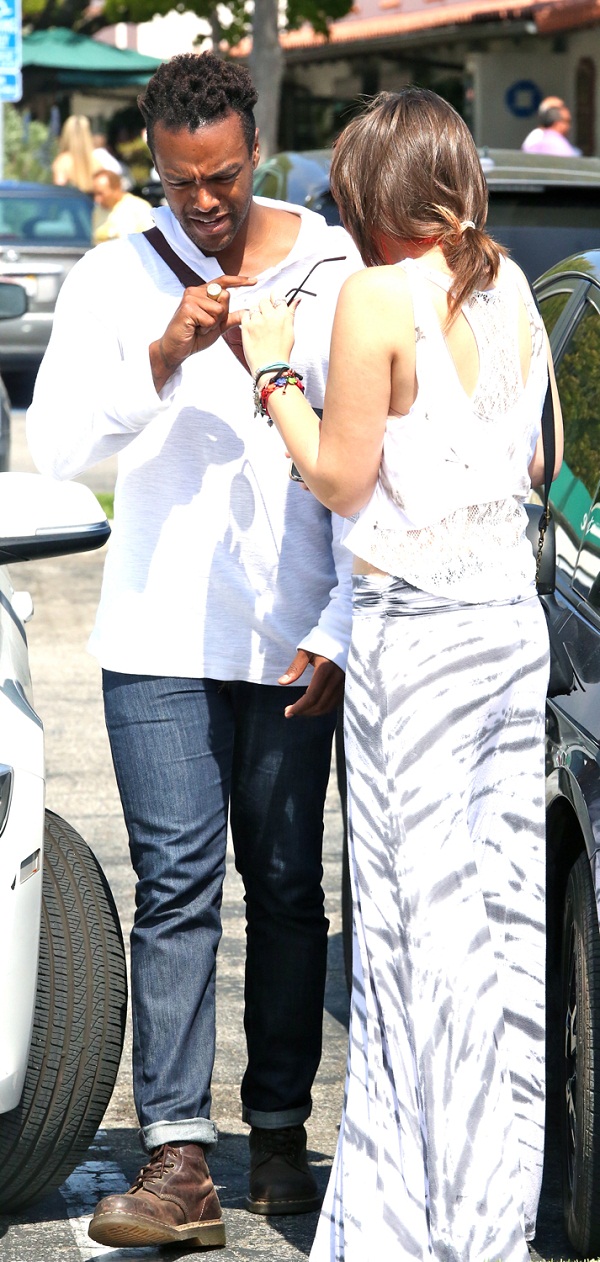 Paris seems to be totally fed up with people making such untrue speculations about her life. She took to her social media to clear the doubts. She wrote:
"Good example of how people just make things up and don't check their facts."
She disclosed that the man in question is her cousin named Austin Brown and he is 32. She added that he is the son of her father's sister Rebbie Jackson Brown and that she had gone with him for a night out at Eagles' concert. She added:
"He's my f*****g cousin."
People had also said that the mystery man is black and Paris was hurt by the use of this word. She wrote:
"Not to mention, why was he simply labelled 'a black man'.

"Like who cares? Why does that have to be a part of the narrative? A human is a human."
Paris and Gabriel Glenn and Cara Delevingne
During the fundraising concert after its completion, when Gabriel Glenn bent down and kissed Paris and later after the concert when she was snapped in the park with Gabriel, there were rumors that there is love blossoming there. Paris had not commented on any of the posts that went online about her this likely love.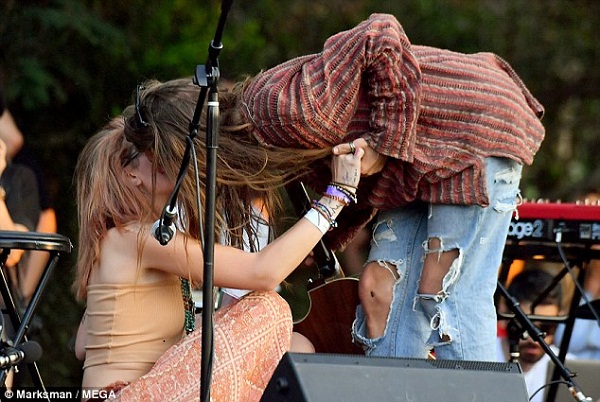 But in March this year, Paris was photographed kissing Cara Delevingne, 26 and there were rumors circulating that she was dating Cara. Paris was also said to be in a relationship with actress Ashley Benson, 28 and DJ Caroline D'Amore, 34. At that time, she had used her Twitter to clarify the situation. She wrote:
"I've never met miss Benzo. Caroline is one of my bestest friends who is straight and married, and also the mother of my godchild.

"Cara and I were never officially exclusive, you guys made that up."(sic)
Her friend Caroline also used her social media to set things right. She wrote on her Instagram that she and Paris share a very special close friendship. She put up a picture of her with Paris and captioned it with the words:
"Words don't do this friendship justice but you know how much I love you.

"Thank you for supporting me as always @parisjackson."
Paris explains her sexuality
In an Instagram Q and A session, a fan asked her in this July whether she is bisexual and Paris replied:
"That's what you guys call it so i guess but who needs labels."

"I came out when I was 14. I've referred to the community as 'my fellow LGBTQ+' on stage before.

"I've talked about having a crush on girls when I was eight in my Rolling Stone article.

"There are pictures of me kissing girls online. why are people just now saying this is news?"
Paris Jackson and her male love partners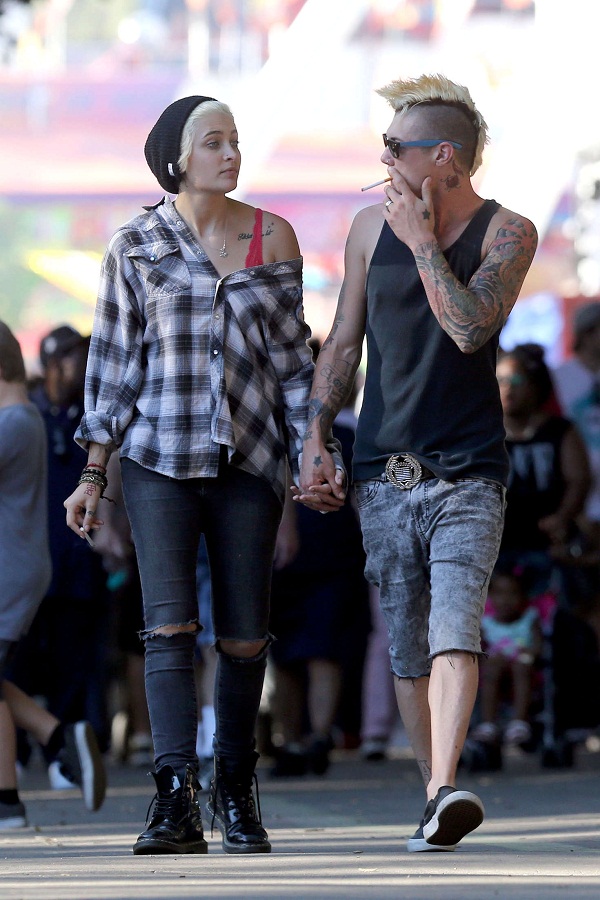 Paris dated soccer player Chester Castellaw in 2015 for almost a year. They split later but the reason for the breakup was not known. They were again spotted in January 2018 for one lunch date in LA. In 2016, Paris was seen sharing romantic moments with musician Michael Snoddy. They had several romantic vacations together and Michael was also part of her 18th birthday. They went to Neverland Ranch together. But by February 2017, they were no more seen together. In November 2017, Paris and model Tyler Green was sighted getting cozy at the Melbourne Cup and this February they exchanged Valentine Day's cards. Paris wrote on her social media:
"Hope to see you very soon. I miss you my lil dingo. Stay cute, Paris."
A source said that the two are just friends.
Short Bio on Paris Jackson
Paris Jackson is an American model and actress. She is best known as the daughter of the king of pop, Michael Jackson. She is very active on Twitter and she has over 1 million followers on Twitter. More bio…
Source: express.co.uk, yahoo.com, popsugar.com