Past Revealed! Bachelorette Rachel Lindsay and NBA star Kevin Durant Dated in College- Details!!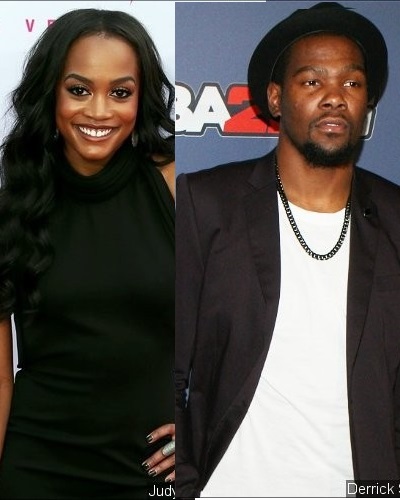 ---
Let's Find out more!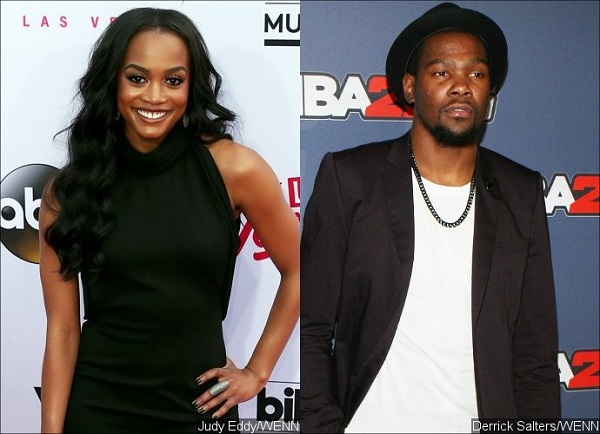 Rachel Lindsay and Kevin Durant Relationship
Must say Rachel's choice in Men was good since her college days. She studied at the University of Texas at Austin. According to the sources, Lindsay and Durant dated while attending the University of Texas at Austin.
The insider said,
"They broke up when she went to law school, it was a pretty serious relationship."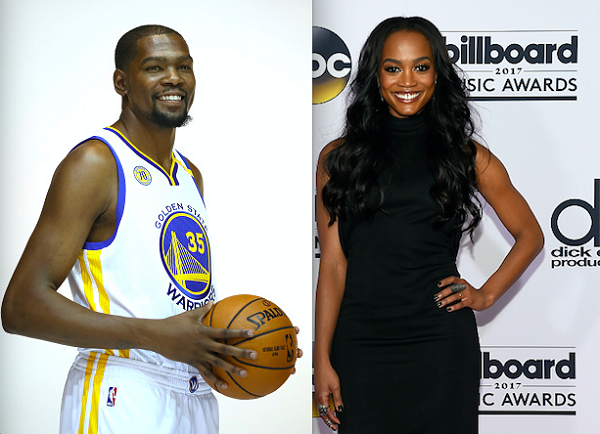 That means, she does like watching guys playing basketball. To be clear, she does not like being played, as she made abundantly clear to DeMario, who likes being played? Duhh!!
Lindsay was an upperclassman in college when they dated.
Later Lindsay attended law school at Marquette University in Milwaukee, Wisconsin after earning her Bachelor of Arts in Sports Management.
Durant only stayed in Austin for one year and was the second player drafted in the 2007 NBA Draft because he was drafted by the Seattle Supersonics. In the 2007-08 season, Durant was named the NBA's Rookie of the Year.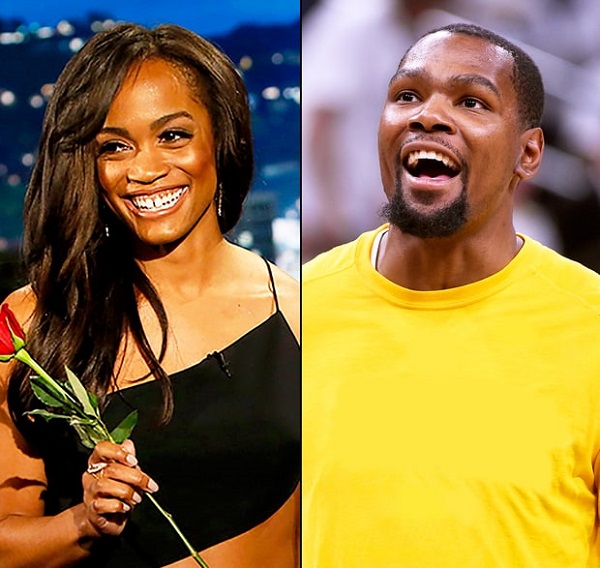 Lindsay made it to the final three before she was sent home by Nick Viall. But is now reportedly engaged and feeling pretty good about it.
The ABC star of Season 13, Lindsay revealed that she's engaged to one of her suitors, went on to study law at Marquette University after getting a B.S. in Sports Management.
Lindsay said,
"I am very much so in love and very much so engaged! Every morning I wake up and pinch myself and I keep asking myself if this is really happening. It's crazy at times. I feel like I don't even deserve this. I feel like I'm getting everything that I want and I am getting my happy ending."
Previously Durant was engaged to two-time WNBA champion Monica Wright, a basketball player. He has also been linked to models Chantel Jeffries, Crystal Renee, and Jasmine Shine.
Short Bio on Rachel Lindsay and Kevin Durant:
Rachel Lindsay is an American attorney and reality TV star. She is one of the most popular television personalities of America who is best known as a contestant in ABC's The Bachelor 2017. – See more at…
Tall and handsome Kevin Durant is a well-known American professional basketball player who has been playing basketball since high school. He is best known as a player from Golden State Warriors wearing jersey number 35. – See more at…