Pat and Samantha McAfee Expecting 'Double Rainbow' Baby!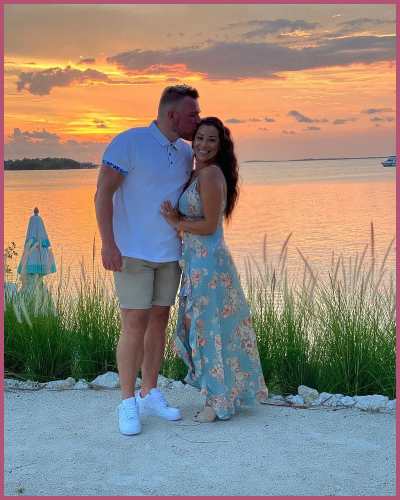 Samantha McAfee announced her double rainbow pregnancy on November 9, 2022.
She and her husband are finally expecting a baby via IVF after their two pregnancy losses.
Learn about the IVF journey, miscarriages, and fertility struggles of the sports analyst and his wife.
---
Samantha and Pat McAfee are expanding their brood!
Samantha and Pat Pat McAfee are expecting their first child in May 2023 through in-vitro fertilization. The couple in an emotional joint Instagram post opened up about their journey to conceiving their first baby.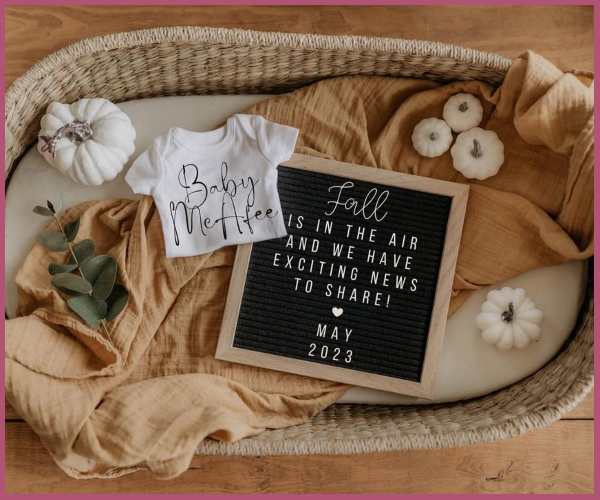 It had been a difficult road to parenthood for the ESPN sports analyst Pat McAfee and his wife Samantha. They wrote a lengthy caption,
 "For those of you who haven't followed along with our parenthood journey, we have lost two pregnancies, I almost lost my life both times with internal bleeding, resulting in losing both of my Fallopian tubes, which has caused us to not be able to conceive naturally."
The CEO and founder of the non-profit Fur the Brand, Samantha, 34, had an emotionally challenging moment when she opted for IVF with her husband Pat. She continued,
"It was not easy on me or for Patrick to have to cause pain to me. I would like to believe IVF has made our relationship stronger. After about 150 shots, a surgery, a transfer, countless blood tests, waiting on embryos, genetic testing, hoping for a big fat positive on that pee stick."
Also, Read Molly Bernard Is Pregnant with the First Baby of her Wife Hannah Lieberman!
What does Samantha suggest to couples who are struggling to have babies?
The WWE commentator, 35, is now sharing the good news with Samatha whom he got married in Aug. 2020. Concluding with the well-wishes to the couples battling to conceive, she wrote,
 "We are beyond happy and blessed to announce our double rainbow baby! You will also be parents! And remember that after a storm, a rainbow can occur. 🌈"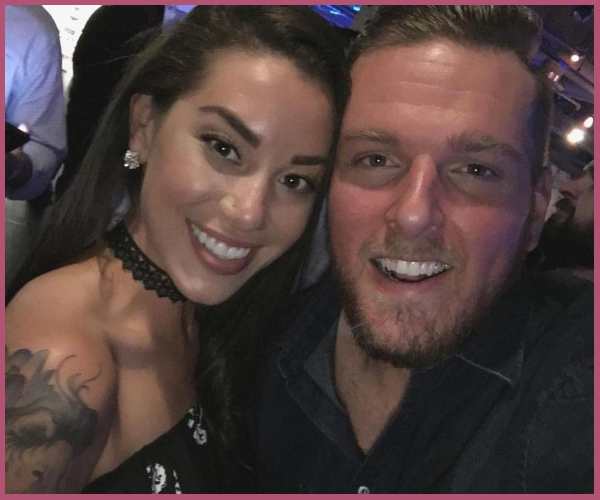 She motivated people by exemplifying her own journey to pregnancy loss and fertility struggles when she earlier passed on those powerful words,
"Because right now it hurts and sucks and I question why or what I could've done differently. But at the end of the day I KNOW I WILL BE A MOTHER somehow some way, I know Patrick and I will be the best parents we can be whenever the universe thinks it's the right time."
Samantha had lost two pregnancies and it nearly cost her life too. She has had internal bleeding and even lost both of her Fallopian tubes in the miscarriages and because of this she and her spouse was not being able to conceive naturally. But, after starting their IVF journey in July, they are now pregnant.
Also, Read Jennifer Aniston Revealed her 'Zero Regret' IVF Struggle in the December 2022 Allure Cover Story!