Patrick Mahomes and Wife Brittany Welcome Baby Boy, Son Patrick 'Bronze'!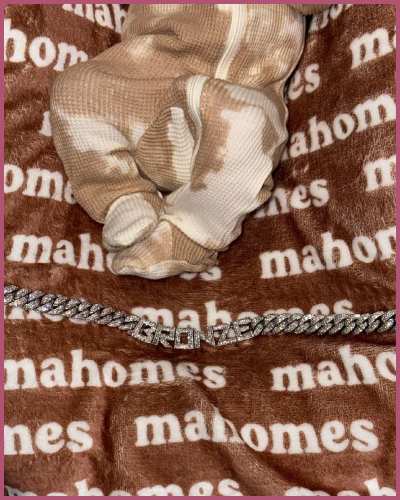 Kansas City Chiefs quarterback Patrick Mahomes is a proud dad to 2 kids!
The NFL star has recently marked the arrival of his baby son, Patrick 'Bronze' Lavon Mahomes III born on 28 November 2022.
Learn about the relationship timeline of Patrick and his high school lover wife Brittany Matthews.
---
Patrick Mahomes and Brittany Mahomes are now parents to a newborn son, making their family of four!
Who is Patrick 'Bronze' Lavon Mahomes III ?
Patrick 'Bronze' Lavon Mahomes III is the newborn son of American footballer Patrick Mahomes and his beloved wife Brittany Matthews. The married couple announced their second child in a joint Instagram post captioning,
"Patrick 'Bronze' Lavon Mahomes III 🤴🏽11/28/22 7lbs 8oz 🤍"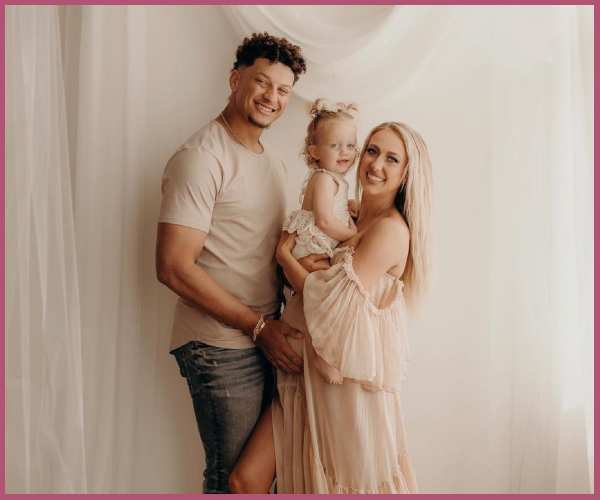 Both announced the baby news alongside a photo of the infant's legs in a brown and white onesie. Even a silver chain indicating the name of the child "Bronze" is seen in the pictures.
The news of the delivery of their child came just a day after Brittany, 27, shared a carousel of Instagram images on Saturday posing nude with her growing baby bump on full display.
Related: Here's What You Must not Miss from Brittany and Patrick Mahomes Gender Revelation Party of 2nd Baby!
Patrick Mahomes and Brittany Matthews' relationship
Patrick, the American quarterback, and his high school sweetheart Brittany fell in love while attending Texas Tech University. They were already a couple by 2011 as US Weekly confirmed.
Mahomes and her love Brittany both played football at Texas Tech University. Patrick started his college football career from 2014 to 2017 while Matthews played soccer at the same university from 2013 to 2017.
A decade-long romantic affair of the fitness enthusiast couple hit a new relationship milestone followed by the birth of their baby daughter Sterling Skye born in February 2021.
Patrick and Brittany months after welcoming daughters got engaged in September 2021, only to get married in March 2022 lavish Hawaii Ceremony.
Brittany Matthews and Patrick recently welcomed their second child, Son Patrick 'Bronze' Mahomes on November 28, 2022. The couple in their decade-long togetherness was expanding their family to four as announced in May 2022.
They were hoping the child to arrive in early 2023 but it made an early arrival. Their baby announcement post read,
"Big sister duties coming soon. Round 2! 🤍. Can't believe I'll soon have 2 little loves🥹🤎"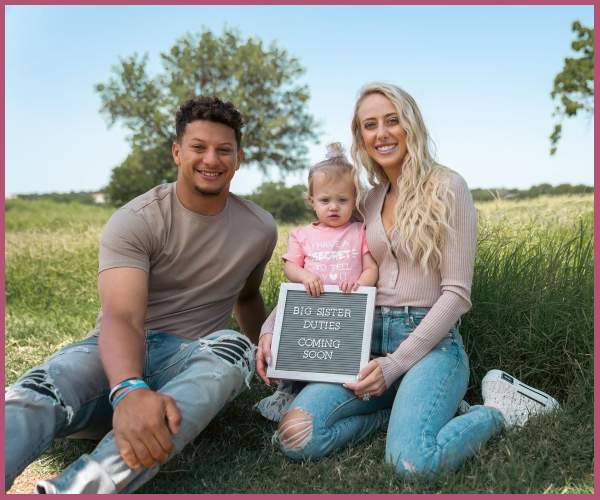 Related: Wedding Bells! Patrick  Marries High School Sweetheart Brittany Matthews
Who is Brittany Mahomes?
Brittany Matthews Mahomes is a former footballer and a current entrepreneur. She is an influencer who has started her own collaboration with the athletic wear brand Vitality called the Skye Collection. Her brand name is inspired by her daughter's name which she sites,
"The fact that it's inspired by my daughter and her name and all those things is just the best feeling in the world. "
Matthews has also been busy in the past few days involving growing her personal training program Brittany Lynne Fitness. She also advises people to work out during pregnancy and savagely replies against the backlash.
"I truly had no idea how many people actually think working out during pregnancy is not good…my, oh, my. Do your research peeps, there's lots of new info out."
Also, Read Jhene Aiko gave birth to her baby boy after 24 hours of labor; it's her first with Big Sean