Who are Patrick and Thais from '90 Days Fiance' Season 9? When do they make their debut?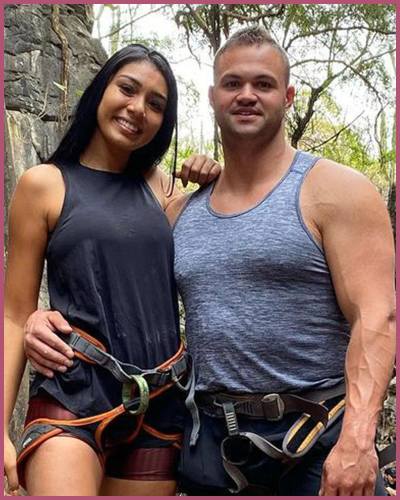 Patrick and Thais are newcomers of '90 Days Fiance' Season 9
Fans believe the two are the most promising couple of the season
Patrick is a is an American-Brazilian heavy-weightlifter from Dallas, Texas
Whereas, Thais is a model and social media influencer
---
New cast members Patrick and Thais of 90 Day Fiance are one of the seventh couples on season 9. The new season of '90 Day Fiance' has just started on Sunday, April 17 aired on TLC.
The cast members hailed from different countries such as Serbia, Trinidad, Tobago, and Ethiopia. In the first episodes, viewers were introduced to all six couples featuring their relationship struggles and dilemmas. However, they have not gotten to see any of Patrick and Thais' stories unfold yet.
Now, fans are wondering whether or not the couple will appear in this season at all.
Here's what we know about the new couple!
Who is Patrick?
Patrick is an American-Brazilian heavy-weightlifter from Dallas, Texas. His full name is Patrick Mendes. At present, he is 31 years old.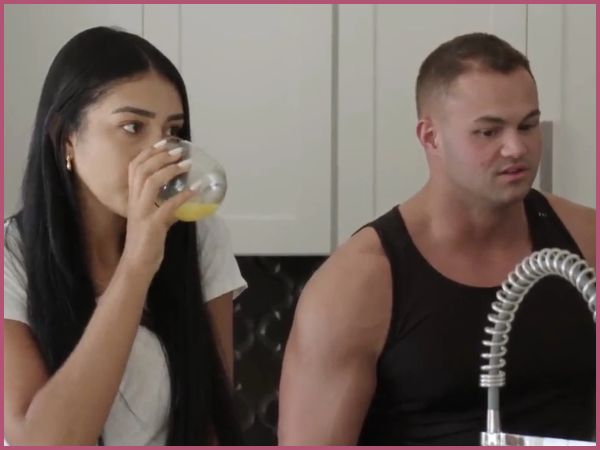 In 2008, he began Olympic weightlifting after his coach recruited him from a local high school power championship. He disclosed his early days of training in an interview with Lift Big Eat Big. He explained,
"I committed 100% from day one, buying shoes and training 12 times a week, and under two years of training, I snatched 200kg/440lbs. Then, eventually, I hit an unofficial junior world record of 207kg/456lbs."
Also read "How did Jason Hitch of '90 Day Fiance' die?"
He won two national championships in 2011 and 2012 following his back injury. Following this, he participated in the Pan American Games in Mexico and then in the world championships in Paris, France.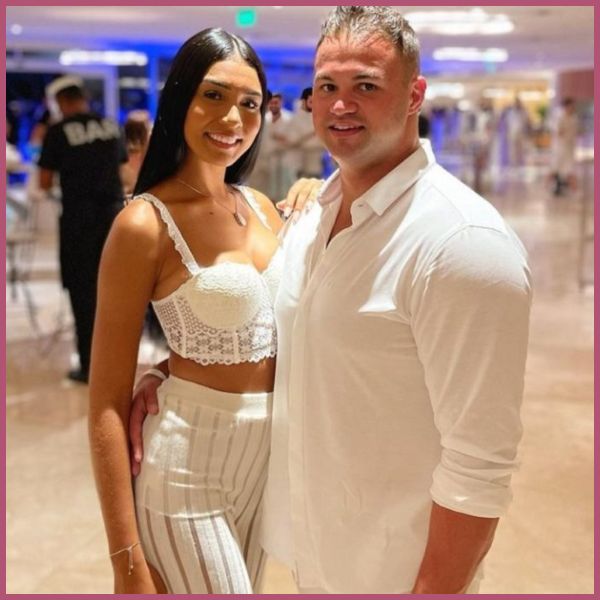 Unfortunately, he had to quit weightlifting for some time in 2011 after he experienced extreme pain in his hip and was diagnosed with a torn labrum. After that, he started working a full-time job to acquire health insurance.
In 2012, he was suspended for two years by the US Anti-Doping Agency for taking human growth hormones.
How did he meet his fiancee Thais?
Patrick met Thais on a dating app when he was vacationing in Brazil to reconnect with his extended family. At the time, he was looking for a tutor for learning Portuguese via a dating app.
That's when Patrick met the love of his life, Thais. Her full name is Thais Ramone. Shortly after, they quickly connected and have been together ever since. His fiancee is a model and social media influencer.
In November 2020, Patrick proposed to Thais in a Mexican cenote. In his debut episode, he revealed,
"I realized feeling that love was just something I wanted my entire life. Eleven months after I met Thaís, I ended up proposing to her, and she said yes."
Also read "Are 90 Day Fiance's Russ And Paola Mayfield Taking A Break From Their Marriage?"
Patrick and Thais on '90 Days Fiance'
Many fans believe that Patrick and Thais could be the most promising couple in the entire season. One fan commented on the official Youtube video,
"I love that he's part Brazilian, and can actually speak the language. They seem… IDK, normal? Lol rooting for this couple!!!."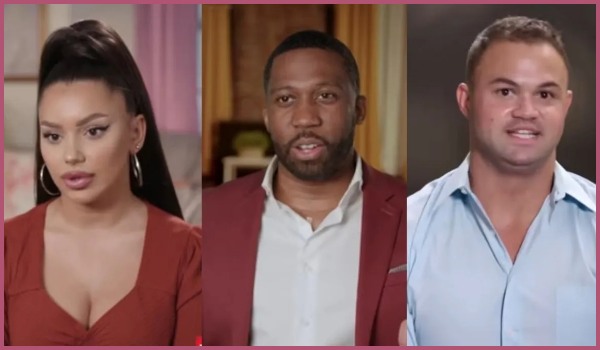 In the fourth episode, the couple made their debut aired on May 8. In the episode, the 31-year-old weightlifter introduced his fiancee and revealed how he met her.
He told,
"My fiancé's name is Thaís. She's 25 years old. She's a model, and she's from Montes Claros, Brazil,"
He then explained,
"I met Thaís on a trip I planned to Brazil to reconnect with my dad. He's Brazillian, and he retired there eight years ago. When I picked her up for our first date, I end up rolling up, and I like screamed. This is the hottest girl I've ever seen in my life."
Thais is soon moving to Patrick's native state Dallas, Texas.
Also read "All about the Angela Deem weightloss journey from '90 Day Fiance' star!"