Paul George proposes to his girlfriend and baby mama Daniela Rajic!
It was a well-planned engagement on a beach with the blue sea and sky in the backdrop. Yes, we are talking about the engagement of Paul George with his girlfriend and baby mama, Daniela Rajic. Though Paul might not have fared well at NBA 2020, he did do well in his personal life. He has upped his relationship level with his baby mama Daniela.
Paul George and Daniela Rajic-the engagement
It was a long-awaited personal event in the life of Paul George and his long-term girlfriend Daniela Rajic. The couple has been dating for many years now and Paul now decided to propose to her with the intention of marrying her. Paul shared this happy news of his engagement on his social media for his followers. And they were thrilled and happy for him too. But some were sarcastic.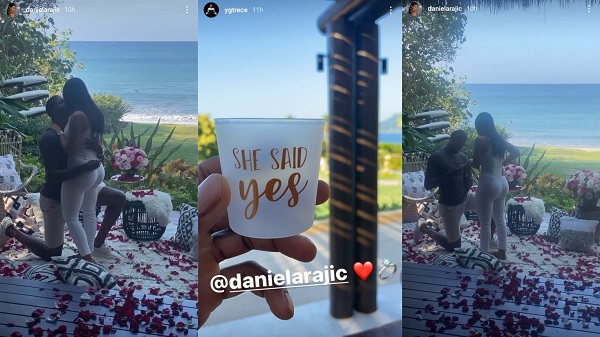 The Los Angeles Clippers star Paul posted for his followers on Instagram on 7 November 2020 about his engagement. The picture showed him going down on one knee and there were red roses and petals strewn on the ground. Daniela also shared the news with her Instagram followers. She put up the image of a cup on which was written SHE SAID YES. And on the post, she put up a red heart and engagement ring emojis.
The couple's relationship timeline
Paul and Daniela began dating in 2013. She was a former stripper and a dancer. Daniela became pregnant with their first child. But at that time, Paul was not ready to bear the responsibility of a child and had asked Daniela to abort the baby. He was paying her a lot of money for it but she did not do the abortion and went ahead to deliver a beautiful daughter. Later she got pregnant again with his second child and gave birth to another cute little baby girl.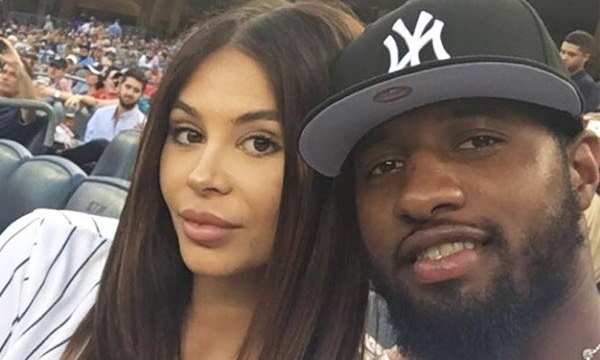 Things seem to have got better over time for the couple and their relationship grew stronger to the extent that he has now proposed her and decided to marry her. But he did not reveal his wedding plans yet.
The comments from the fans on the engagement
While many fans congratulated the couple on this engagement, there were some who were sarcastic and criticized him for wanting to abort his first child with Daniela. One social media user wrote:
"He got a ring before KD. Congrats to him."
Another user commented:
"Bro married a stripper."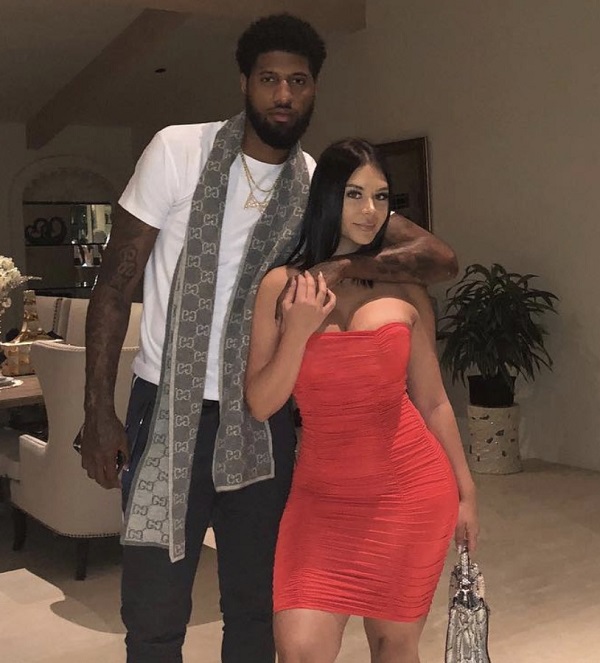 And a third remarked:
"She got a ring before him."
Another follower wrote:
"Only ring he's gonna get."
And another one remarked:
"Hey at least this is a for sure ring for him."
When Daniela got pregnant, Paul was double-timing her. He was also in a relationship with the daughter of his coach whom he later dumped. Hence, one user reminded:
"dude really cheated on his coach's daughter! Thatll never not be hilarious."
One comment read:
"nigga gave up on basketball so starting shooting shots elsewhere."