Paul Hollywood is Engaged to his Pub Landlady Girlfriend Melissa Spalding after 3 Years of Dating!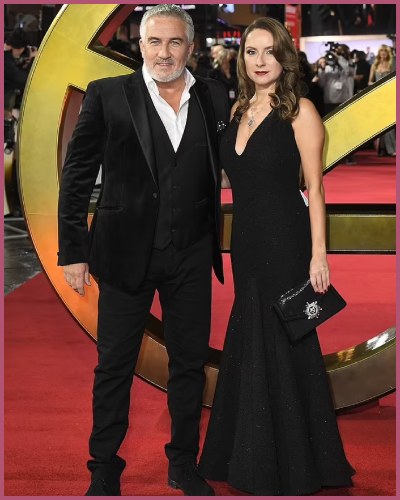 Paul Hollywood and his girlfriend Melissa Spalding are engaged to be married.
The couple dated for three years before eventually deciding to get married.
The TV star and his ex-wife Alexandra split after 19 years of marriage citing cheating allegations.
---
Paul Hollywood and Melissa Spalding will soon tie the knot
Congratulations are in order for Paul Hollywood and his girlfriend of three years Melissa Spalding who will soon get married.
The Great British star, 56, and his pub landlady girlfriend,  38, have been dating for the past  3 years. Many insiders claim that the star secretly proposed some months ago.
Despite his future possible marriage, Paul has already been married once before. The TV star and his former wife Alexandra who were married for 19 years divorced in 2017.
Cheating allegations were the reason behind the breakdown of their long marriage.
One source revealed: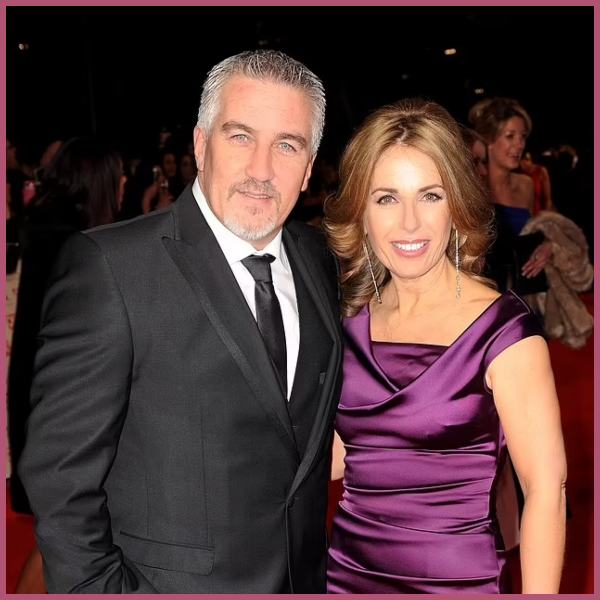 'Paul proposed some months ago, but they have been keeping it very quiet since then."

'It's only in the past month that she has begun wearing her engagement ring out in public, and sharing their news with friends.

'There are no wedding plans in place yet.'
Insiders believe that the star proposed to his girlfriend during Easter this year, but the landlady only started wearing the ring publicly some time ago.
Last year, news of the couple's live-in relationship became public as Mel moved to Hollywood's countryside home that he actually bought for his former partner, Summer.
Melissa moved into Paul's vintage 18th Century farmhouse after the Chequers Inn in Smarden, Kent, where she was previously staying went up for sale.
The couple's closest friends once revealed that the pair were madly in love.
A friend revealed:
"Paul and Melissa spent a lot of time together in lockdown,'

'They bubbled up together and stayed at his house. Now she is there for good. They are delightfully happy, though it must be a bit strange given it was bought for Summer.'
Also, Read Melissa Spalding, current girlfriend of celebrity chef Paul Hollywood moves in with him at his Kent home!
Paul's exes took him to court for different reasons
Despite previously denying their romance, they ultimately decided to go public with their romance in December 2019.
The TV star and Melissa tried to best to keep their romance private after their friendship became public in August 2019.
But the couple spent Christmas Day at the pub and people started realizing they were more than just friends.
That same year, the couple enjoyed a mini vacation shortly after Christmas.
A source at the time revealed:
"Melissa was pulling pints and cleaning tables on Christmas Day so they didn't get to spend much time together, but they are away now."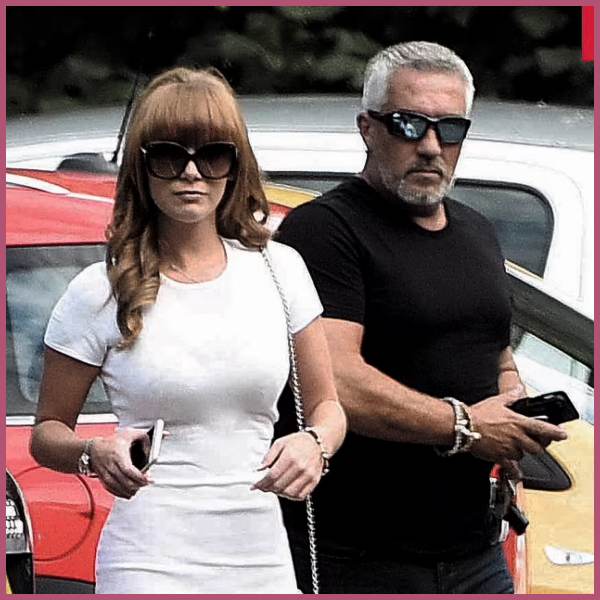 In November 2019, the alleged pair were holding hands by the pool at the five-star Annabelle hotel in Paphos, Cyprus. It was also the same place where Hollywood met and married his estranged wife Alex.
This is not Melissa's first engagement. She was engaged before, once to a professional golfer Jason Barnes.
At the time, Hollywood was in court, setting his divorce and battling £10 million fortune from Alex out of court.
Also, the TV star's ex, Summer announced that she was taking Paul to court for £4,000 over her two horse shelters which were built on his whooping £800,000 Kent farmhouse.
Summer told that she had no other option other than taking legal action against her ex.
She said:
"All I have ever wanted was to get back what is rightfully mine – stuff I bought with my own savings… he's punishing my horses with his spite.'
Also, Read Bachelorette's Rachel Recchia is looking to date again following the cancellation of her engagement to Tino Franco