Normal People actor Paul Mescal is Engaged to singer Phoebe Bridgers!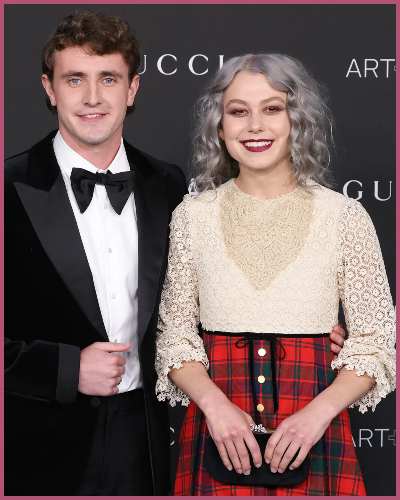 Irish actor Paul Mescal and singer Phoebe Bridgers are now engaged.
The two talented artists who met through Twitter are now planning a forever journey.
Learn about the relationship timeline of Paul Mescal and singer Phoebe Bridgers.
---
Paul Mescal and Phoebe Bridgers are now engaged!
Let's toast the newly engaged couple, Paul Mescal and Phoebe Bridgers. The Guardian confirmed that the duo is now engaged as the journalist casually mentions that the two met on Twitter and "are now engaged."
The Mirror then addressed how the paper has sparked feverish speculation over the couple's future marriage. Paul mescal of his lover of two years confessed to the GQ Magazine that,
"To have someone to lean on through such a mad, mad time has been invaluable. Really, I don't know where I'd be without her."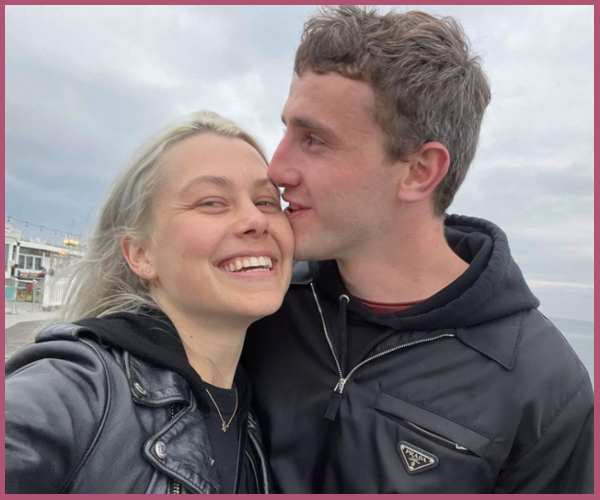 Mescal, 26, is seemingly happy after he dated the 28-year-old songstress after a chance conversation on Instagram live. But it was not the platform that connected them first. Earlier, Paul and Phoebe revealed sharing a Twitter exchange on 12 May 2020.
Fans have been reacting to Mescal and Bridgers' engagement on Twitter with one writing,
"no, because phoebe bridgers watched normal people, publicly thirsted over paul mescal and is now engaged to him and for that she's my hero."
Another also added,
"I can't believe we all watched Phoebe Bridgers and paul mescal's first date on IG live and now they're getting married."
Also, Read Bachelorette's Clare Crawley Is Engaged to Ryan Dawkins!
Relationship Timeline of Mescal and Phoebe Bridgers
Paul Mescal and Phoebe Bridgers are together since the pair hosted an Instagram Live together on 21 May 2022. Their romance was speculated after Phoebe mentioned Paul as a cute boy in an interview after encountering each other on lockdown on social media saying,
"I got a little pitter-patter in my heart when I saw."
They had praised each other for their respective acting and musical talent and later shared a romantic connection. Just two months after that, Phoebe flew to Ireland to see Paul in July after their romance speculation.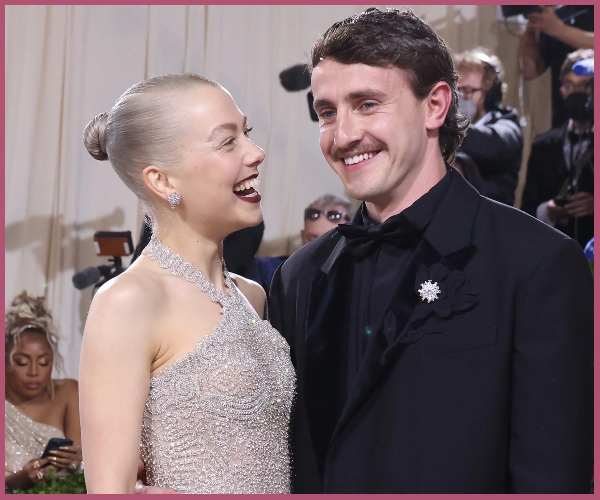 Things getting more clear after Paul spoke about having a mysterious girlfriend on 28 November 2020. Just days after the bold statement, he started appearing in Phoebe's music videos. Their romance went quite low-key around for a year.
Later on, Paul and Phoebe make their red carpet debut on 6 November 2021 at the 2021 LACMA Art+Film Gala. They then went to Instagram officially with the love affair on 11 December 2021.
And what happened next is known to all, a secret love turned into a PDA-packed Instagram post. They had also shared an intimate snap of them cuddled up in bed together on Valentine's 2022.
Also, Read Spice Girl Mel B is Engaged to Her Boyfriend of 3 Years Rory McPhee!