Paul Stanley gets the intolerant allegations from Van Halen Family Member! Sexist Assertions to the writer of highest-charting hits!
The controversies have been increasing around regarding the discriminatory assertion claimed to the charismatic frontman or lead vocalist, Paul Stanley. As an all-rounder, he is also the rhythm guitarist, and songwriter as well. Moreover, he is famous as a member of the hard rock supergroup KISS. Let us have some details about the controversy of the celebrity.
The sexist allegation controversy
Surprisingly, Van Halen Store model Carrie Stevens accuses Paul Stanley. The well-known model and actress, has posted a bundle of vicious tweets through her verified Twitter account. Also, she has also described the band KISS with various unpleasant words.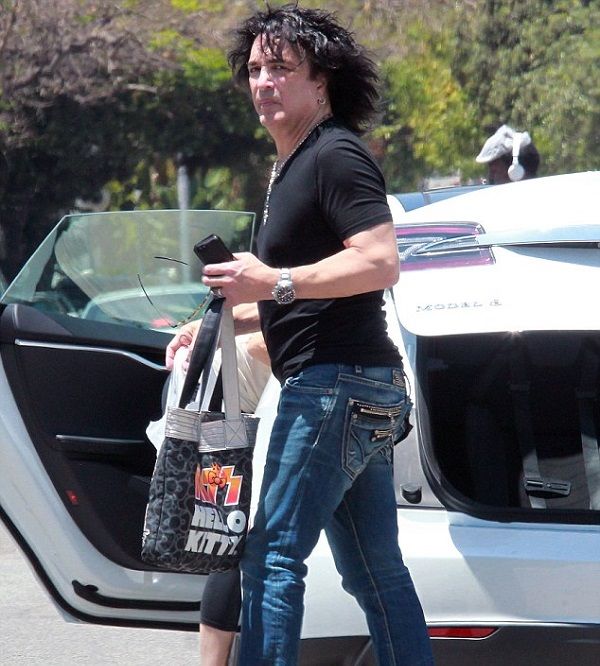 Likewise, her tweets for the KISS frontman Paul Stanley were almost full of harsh words. Not only that, the gorgeous actress has also asked her twitter family and followers not to buy Paul's books. She added by saying that the information in Stanley's book can be easily found on YouTube. So, she would not waste her money on Paul's book.
She tweeted,
"I'm going to take a poll:if Paul Stanley of @kissonline slandered you would you sue him or would you think you're too small to fight the #kiss machine? I'm too small to fight but the world sees you Paul, "insecure fag who is jealous of his dead drummer"

Please do not buy his book to find out this information you can easily find it on YouTube I did not mean to hear it YouTube figures out what you're interested in and it just played I would not waste my money on the book.

The liar also refers to me as a playmate when in fact I was only 18 years old when I met Eric & 22 years old when he died $ I did not become a playmate until my 28th birthday so everything Paul Stanley says is for publicity. Nothing authentic. Heartless freak."
Also, read about Gemma Collins and her weight loss journey! Know the controversy surrounding her 3-stone weight loss pictures!
Tweet regarding Carrie's ex
In addition, the impersonator also talked about her past relationship as well. She has linked the topic of her ex-lover with Stanley. The actress says that the co-writer has referred her as a playmate, which is absolutely not true according to her.
Furthermore, she describes that she was only 18 years old when she first met her then-boyfriend, Eric. Later on, she was 22 years old when Eric died. Therefore, she somehow proves that she did not become a playmate until her 28th birthday. Stevens' words considered that Paul referred to her as a playmate just for the publicity. Stanley is just a heartless freak for Carrie.
In other words, Carrie has shut Paul by considering him with cruel and severe expressions. Thus, Eric Carr's Ex, Carrie said:
"He is jealous of his dead Drummer."
Additionally, Carrie Stevens and Eric Carr were in a relationship for more than four years until his death. Unfortunately, Carr was expired in the year 1991. Latterly, Stevens was interviewed for the 2011 book titled The Eric Carr Story. Currently, she resides in Los Angeles with her son, born from her ex-beloved, Stephen Herek.
Carrie Stevens and Van Halen Store
Van Halen Store is almost incomplete without a fan base, especially females. Van Halen Store seems to have much at a higher level with great improvements as Carrie Stevens started working with the Store.
In fact, the brilliant and pretty model gives much more credit to Van Halen for her own career in television, film, and magazines.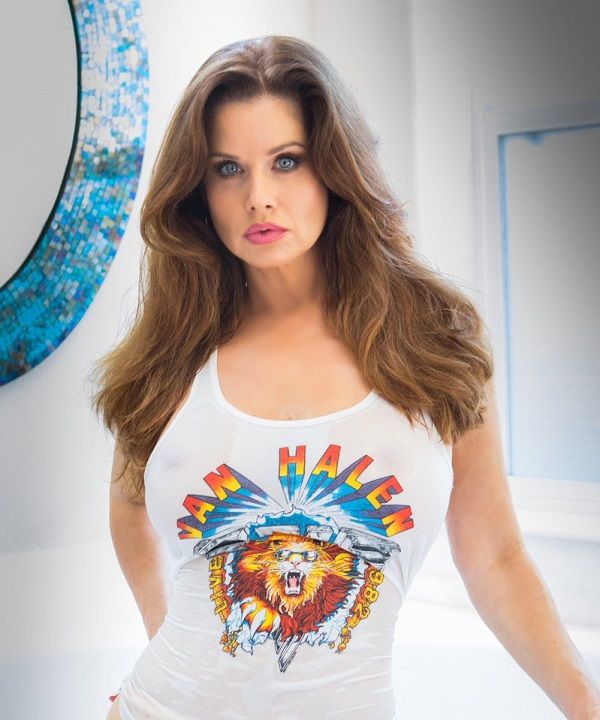 Also, read about CGI models ruling the Fashion World! Non-bio models, to replace human models? Is this the new Future?
A Short Bio on Paul Stanley
The birthname of Paul Stanley is Stanley Nert Eisen. He was born on the 20th of January, 1952. He is not only the rhythm guitarist and co-lead vocalist of the rock band Kiss, but also a musician, singer, songwriter, and painter.
Talking about his some of the achievements, Hit Parader ranked him 18th on their list of Top 1– Metal Vocalists of All Time. In a similar fashion, Gibson.com Readers Poll also named him on the 13th rank on their list of Top 25 Frontmen.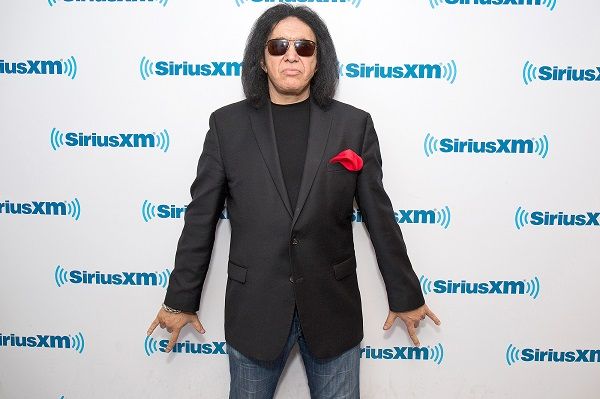 A Short Bio on Carrie Stevens
Carrie Stevens was born on the 1st of May 1969. At present, she is 50 years old. Her birthplace is in Buffalo, New York. In like manner, she was brought up in Hardwick, Massachusetts.
Specifically, she rose to fame as an American model, actress, and entrepreneur as well. For June 1997, she was Playboy's Playmate of the Month. What's more, she was also the cover model for the fall 2002 issue of Gene Simmons Tongue. It also included a feature article, Carrie Stevens: Confessions of a Rock Starlet.
References: ( metalheadzone, imdb, vhnd)