Paul Stanley, Kiss front man has revealed the plans for a grand tour from next year! And Kiss fans are excited!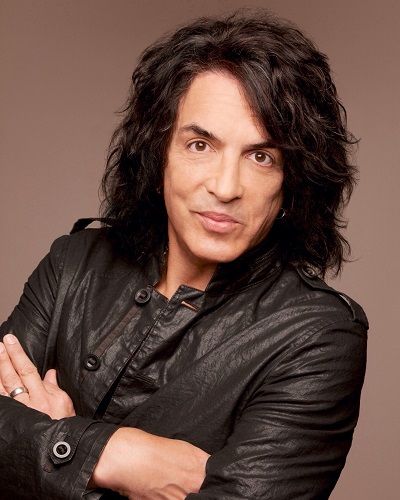 Paul Stanley's birth name is Stanley Bert Eisen. The 66-year-old singer was born in upper Manhattan, United States. Both his parents are Jewish, and his mother had fled the Nazis. He is a second child. His sister Julia is 2 years older than him. He is an American musician, singer, songwriter, and painter. He is best known for being the singer and guitarist of the rock band Kiss.
Also, read Reba McEntire and former Daughter-in-law Kelly Clarkson's relationship update!! Reba is glad her ex-stepson married Kelly!
The tour
On the CNBC, Kiss frontman Paul Stanley shared the exciting news that the band will be going on a new big tour. The tour is set to start at the end of January 2019.
He joked "It has not been announced yet. So don't tell anybody! Breaking news"
"Kiss is very interesting at this point because it has almost become a tribe. Because so many bands are based on a certain demographic whereas Kiss has young children up to grandparents and everybody shares the experience. It's incredibly gratifying to look out and see real families, neighbors, all kinds of people there. It's a good job."
Kiss currently has a few concert dates on its 2018 schedule. The tour this year is set to be performed in July in Spain and Portugal. Seems like other Kiss fans will have to wait a bit more.
The Kiss already had performed a "Farewell Tour" back in 2000 and 2001.
Family Man
The father of four also added that he does everything he does for his family. He added that he drops his kids at school and goes to the studio and paint. Being a good father, even when on tour, he tries to do the tour around his children's school schedule.
"I guess I'm a punk impressionist. I'm a big believer that a lot of people have abilities that they don't really tap into because people around them are telling them that it's not good or impossible."
Love to Paint
In the interview, he showed off his art pieces and also explained how and why he was introduced to painting.
"Painting, I originally started doing as a way to depressurize and in itself, it's turned into a multiple seven-figure. ummm.. diversion.. and a 5 day a week job!"
When asked, he shared that he is a self-taught painter and he had not joined any painting classes. His paintings got better with practice and time.
Also, read Mark Wright And Actress Wife Michelle Keegan Celebrate Second Wedding Anniversary of their marriage On An Island with full of romance
Personal life
Stanley married his first wife, actress Pamela Bowen in 1992. They have a son together, Evan Shane Stanley, born on June 6, 1994. After 9 years of marriage, the couple filed for divorce.
On November 19, 2005, he married Erin Sutton at the Ritz-Carlton, Huntington in Pasadena, California. Paul and Erin had dated a long time before finally tying the knot. The couple was blessed with their first child Colin Michael Stanley, on September 6, 2006. They had their second child, Sarah Brianna, on January 28, 2009, in Los Angeles. His youngest is Emily Grace who was born on  August 9, 2011.