Is This Threesome? PDA: Tessa Thompson Cuddle Up With Couple Rita Ora-Taika Waititi!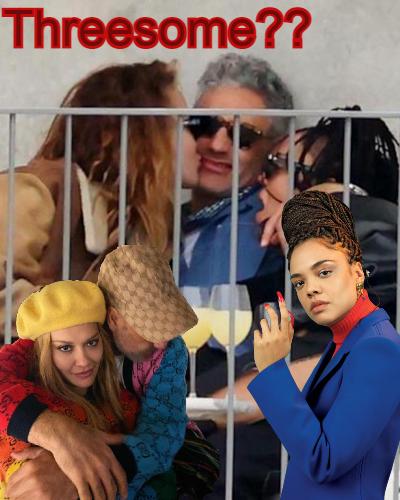 Tessa Thompson was cuddling up with Rita Ora and Taika Waititi in public. 
Ora and Waititi sparked dating rumors just a week back with their social media posts. 
Internet is melting over their new PDA snaps which show the possible threesome between them.
---
This new PDA moment is making many people on the internet raise their eyebrows. Recently, a new paparazzi snap reveals Rita Ora and Taika Waititi cuddling up with Tessa Thompson outdoors. This led to many of their fans assume if the couple is having a threesome with Tessa and they did not hesitate to share their opinions on the Internet, Ora and Waititi just made headlines with their dating rumors after Ora's new public Instagram post.
PDA moment of Ora, Waititi, and Thompson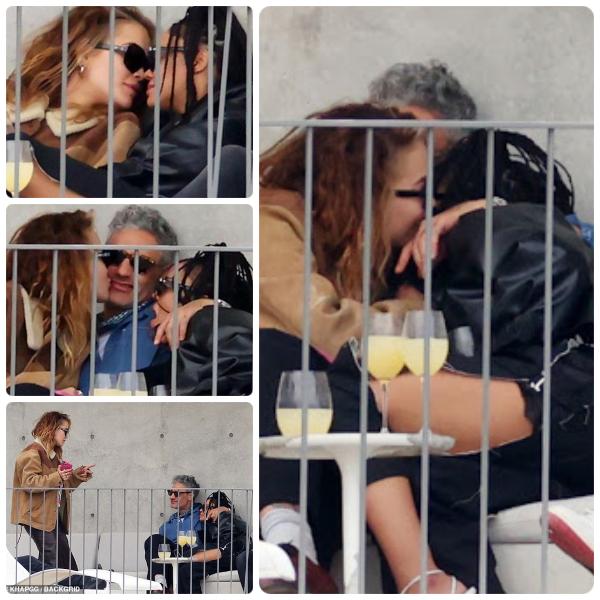 Over the weekend Rita Ora, Taka Waititi, and Tessa Thompson enjoyed the day out by kissing while all kissing each other. If you know Taika, he is known for flipping paparazzi off while they try to click him while he is outdoors enjoying his off-screen life. This made many think if it was just a stage-play to make fun of the invasive paparazzi taking their picture. However, that did not stop their followers from assuming a different version of the stories that may be happening on Twitter. One of the Twitter users wrote:
Are Rita Ora and Taika Waititi in an open relationship with Tessa Thompson?
Twitter users shared their opinions sharing the picture simultaneously while still wishing they were also just to be. Paparazzi clicked the trio cuddling outdoors at Waititi's home in Sydney on Sunday. They were laughing, cuddling while three of them were kissing each other. Thompson and Ora sat on either side of the film director leaning over him. In another shot, the director has his arm around each of them while they were laughing. The reps for all three of them have not yet given addressed the ongoing rumors. This can just be a funny stunt the trio played to make fun of paparazzi.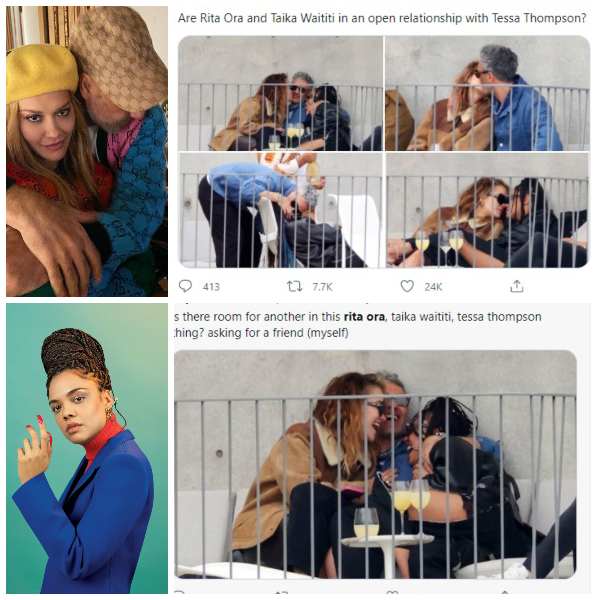 Is Tessa Thompson single?
In 2018, Tessa came out as bisexual, however, she is very private when it comes to her love life. However, there were rumors going on regarding her dynamic with Janelle Monáe. The sparks of rumors flying around after she appeared in Monáe's music video for "PYNK,". Meanwhile, at the time, Tessa came out addressed the rumors saying:
"Janelle and I love each other deeply. We're so close, we vibrate on the same frequency. If people want to speculate about what we are, it doesn't bother me."
On the other hand, Waititi split from his wife Chelsea Winstanley in 2018. The couple who were married for 7 years has two children together. Ora most recently ended her relationship with the filmmaker, Romain Gavras. Ora and Waititi recently made headlines with the rumors of dating each other. It started taking a peak after the paparazzi clicked them together hanging out while kissing each other. Ora also posted a picture of her with the filmmaker on her social media.
More About Tessa Thompson
Tessa Thompson is an actress well known for her roles in When a Stranger Calls, Creed, and Dear White People in 2006, 2014, and 2015 respectively. Besides being an actress, she is a musician too. She took part in some series like Jackie Cook, Veronica Mars, period crime drama Copper, For Colored Girls, and Westworld. Being a daughter of singer-songwriter Marc Anthony Thompson, she gave her first appearance on theater in 2002, in Los Angeles Women's Shakespeare Company's production of The Tempest. In 2003, she became Juliet on her next theater appearance in the play named Romeo and Juliet. See more bio…