Kourtney Kardashian daughter Penelope Disick is in North West Birthday Camp while Travis Barker is Hospitalised!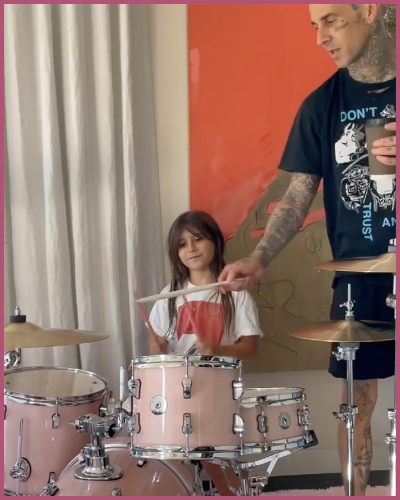 Penelope Disick attended cousin North West's birthday camp while Travis Barker became hospitalized in Los Vegas.
North West turned 9 on June 15 while her mother surprised her with an outing on a private plane dated June 28, 2022.
See what went wrong with Travis Barker's health that he has to be rushed to hospital.
---
Penelope Disick was in North West birthday camp while her mother's newlywed husband Travis Barker was hospitalized.
North West Friends and Cousin Penelope Disick attend her Birthday Camp
Kim Kardashian had a fantastic birthday surprise for her daughter West two weeks after her actual birthday. She arranged North's "Camp North"-themed festivities in Kim Kardashian's private plane.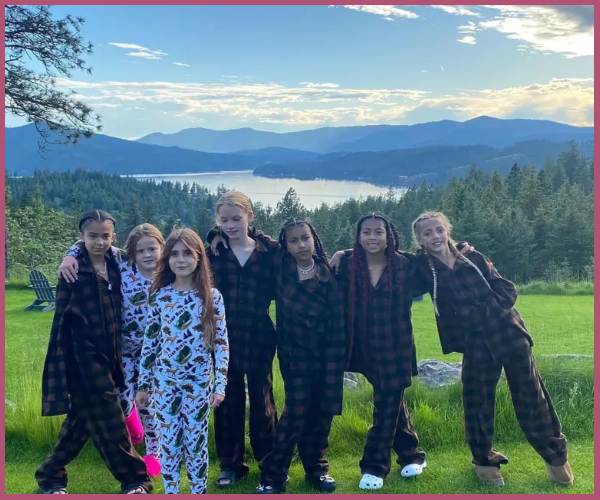 Kim posted a carousel of snaps of North climbing a high bridge. The eldest daughter of Kim, North West fashioned in matching plaid PJs from mini SKIMs design.
Kourtney's 9-year-old daughter, Penelope, and other guests were attending outdoor adventures. They were wearing matching pajamas, rafting, and enjoying the outdoors.
Penelope Disick, North West, and her friends slept in a bed decorated with deer heads and fake blood with mini tents.
Their planes were decorated with wood stumps and spiderwebs for a slightly spooky feel. Was Camp North a horror-themed birthday? More detail on the birthday.
Also, Read Olivia Wilde Has A Perfect Windy Celebration of Son Otis Sudeikis 8th Birthday
What happened to Travis Barker?
Travis Barker was seen on a stretcher and taken into hospital in Los Angeles. The Blink-182 drummer who recently wedded Kourtney Kardashian was admitted to Cedars-Sinai Medical Center
Travis Barker had severe pain and thus, had an ominous tweet on June 28, 2022, around 10:45 a.m. saying,
"God save me."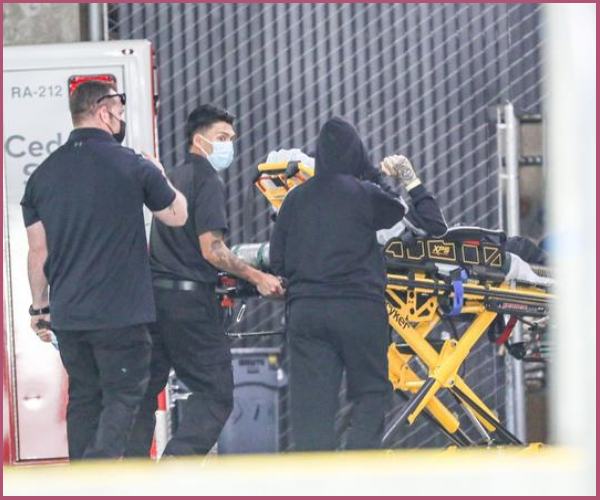 It was then, that all the family members started asking for prayers. His daughter Alabama Barker posted on his Instagram story immediately asking for prayers,
"Please send your prayers."
Back in 2008, Travis Barker had a life-threatening incident but ultimately survived the plane wreck that killed two. He had suffered third-degree burns on 65% of his body. He was in the hospital for three months after having 26 surgeries.
Also, Read Jessica Simpson's Daughter Maxwell Drew is BFF With North West
How is Penelope Disick related to Travis Barker?
Travis Barker is the newlywed husband of Penelope Disick's mother Kourtney Kardashian. Kris Jenner's granddaughter is seemingly happy with her mother's wedding.
He is the stepfather of Penelope Disick but the two shares a very friendly bond. Penelope also wished a Happy fathers day with a card to Barker this June 19, 2022.
Also, Read Kourtney Kardashian Having Complications To Carry Husband Travis Barker's Child