"Sometimes it is the people no one imagines anything of who do the things no one can imagine." Explore about amazing Actor Benedict Cumberbatch who had interest in acting since his childhood!
Early life and childhood
Benedict Timothy Carlton Cumberbatch popularly known as Benedict Cumberbatch was born on 19 July 1976 in London. He was born to parents Timothy Carlton Cumberbatch famous as Timothy Carlton and Wanda Ventham who were actors. Following his parents, he also followed the same path in his life.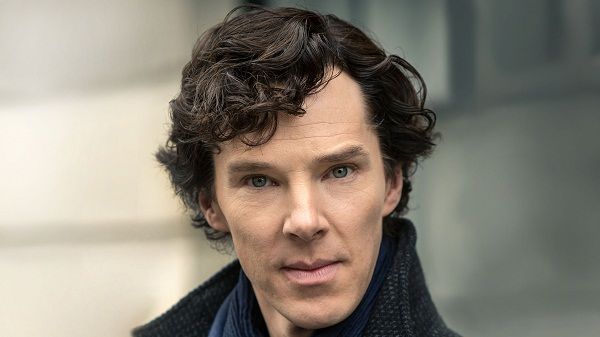 His's last name always causes bizarre modifications and jokes. In an interview he shared,
"It's actually my real family name, When I first started I used the same surname Carlton that my father Timothy, who is an actor, uses. But I wasn't getting very far and when I changed agents, my new agent suggested I revert. I thought Benedict Cumberbatch sounded a bit bumpy and messy, but they said it's a great name, it will get people talking about you."
Despite his parents being actors, they wished him to become a lawyer. In that case, they sent him to Brambletye School located in West Sussex, and to Harrow located in Northwest London. But during school days Benedict starred in the William Shakespeare play A Midsummer's Night Dream.
The acting was all he imagined of. So, he left Harrow and spent a year teaching English in Tibet. Also went to the University of Manchester in England to study drama. He spent a year at the London Academy of Music and Dramatic Art after graduation.
Delight Personal life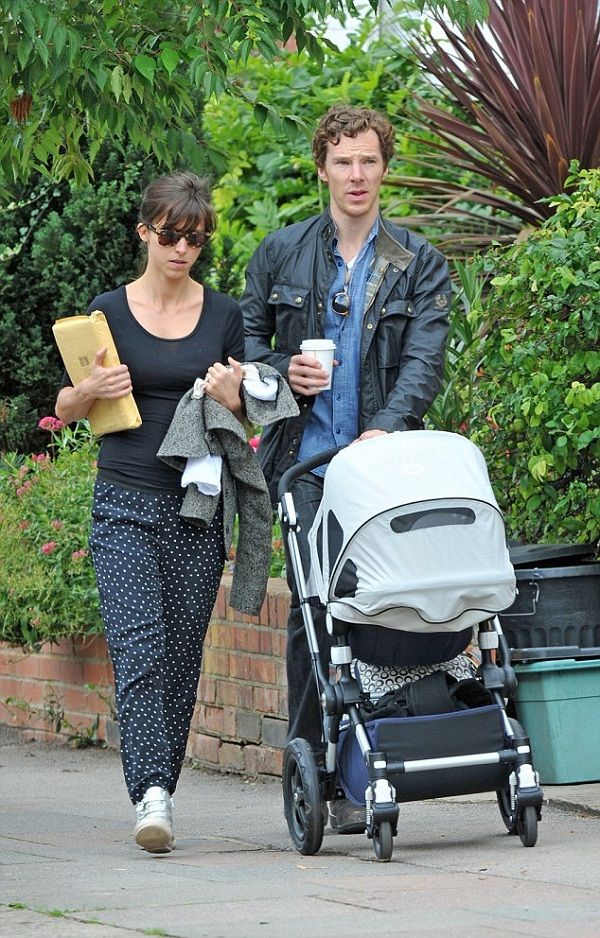 Successful actor, Benedict Cumberbatch tries to keep his private life behind the limelight. In November 2014, Cumberbatch and Sophie got engaged. The couple decided to get married three months after their engagement.
The couple tied the knot on 14 February 2015. On Valentine's Day, they married at the Church of St. Peter and St. Paul on the Isle of Wight. In October 2016, it was revealed that Hunter was pregnant with her second child. In 2015, they had their first baby boy (Christopher Carlton Cumberbatch.
"Benedict Cumberbatch and Sophie Hunter are delighted to announce the arrival of their beautiful son. We would kindly ask everyone to respect the family's privacy during these next few precious weeks."
Also read Benedict Cumberbatch and Sophie Hunter are married now welcomes Baby number 2 with the most Unique Name!!
Career and development days
He took a gap year after he finished school. During that gap, he taught English in a Tibetan monastery. At the Regent's Park Open Air Theatre, his love for performing, in theatres got a role. In 2000, his television experience began. It was where he was able to secure a long-running role in the Heartbeat series.
This followed roles in many British series like Silent Witness in 2002, Cambridge Spies and Spooks in 2003, etc. Alongside this, In 2003  Fortysomething (TV comedy series) had a leading role with House star Hugh Laurie.
@cumberbatchweb Hey! We have a very exciting interview with Benedict in our Culture section today that I thought you might want to look at/share ? https://t.co/UvxhITpHLY

— Times Politics (@timespolitics) April 22, 2018
His role in the movie portrayed by physicist Stephen Hawking in 2004 became his major progress. For this, he was nominated for BAFTA and also as Best Performance by an Actor in the Golden Nymph Award.
This leads him to lead roles in some films such as To the Ends of the Earth in 2005, Amazing Grace in 2006, and Stuart – A Life Backwards in 2007.
Also got through the Mini-Series like e.g. Broken News or Nathan Barley in 2005, etc. Alongside Keira Knightley and James McAvoy, Benedict starred in Atonement (Drama) in 2007. In 2008, Alongside Nathalie Portman and Scarlett Johansson, he played role in The Other Boleyn Girl (Drama).
Nothing if not punctual.

Watch Benedict Cumberbatch as #PatrickMelrose in just 2 WEEKS! #Showtime pic.twitter.com/7jvc1iG5ix

— Showtime Limited Series (@SHOLtdSeries) April 28, 2018
In 2010, he portrayed the famous painter Vincent Van Gogh in the documentary movie titled 'Van Gogh: Painted with Words'. In 2010, he played the role in the BBC Series Sherlock, this role made him known internationally. That year completely changed his life and at present, his demand as an Actor has increased worldwide. In the same year, he also came out with a play titled 'After The Dance'.
He got 5 major movies in 2013. They were August Osage County, Star Trek Into Darkness, 12 Years a Slave, The Fifth Estate, including the second part of The Hobbit trilogy.
Also played roles in famous movies like The Penguins of Madagascar (2014), The Hobbit: The Battle of the Five Armies (2013), and The Imitation Game (2014).
Benedict played the role of  Dr. Stephen Strange's comic book titled 'Marvel'. In this lead role, Dr. Strange became a blockbuster hit. The following year he played in The Current War. Again, he came up in 2018 surprising his fans in Avengers: Infinity War with his role as Dr. Strange.
It's almost time #AvengersInfinityWar pic.twitter.com/Anc21GFu89

— Cumberbatchweb (@cumberbatchweb) April 24, 2018
Award and Achievements
His dedication and a keen interest in Acting have led him to an excellent career. In 2004, He was awarded for Hawking Goldene Nymph Award.
Similarly, in 2005, he was Nominated for Best Actor – Mini-Series or Movie for Sherlock. In 2008, he was Nominated for Amazing Grace by ALFS Award and  Nominated for The Last Enemy by Satellite Awards.
Also Nominated as Best Supporting Actor in Small Island in BAFTA TV Award in 2009. Nominated as Best Actor and for Outstanding Drama Performance for Sherlock in the years 2011, 2012, and 2013.
Furthermore, in 2012 he was awarded Best Performance by an Actor in a Play in Frankenstein by Critics' Circle Theatre Award and Olivier Award, and London Evening Standard Award.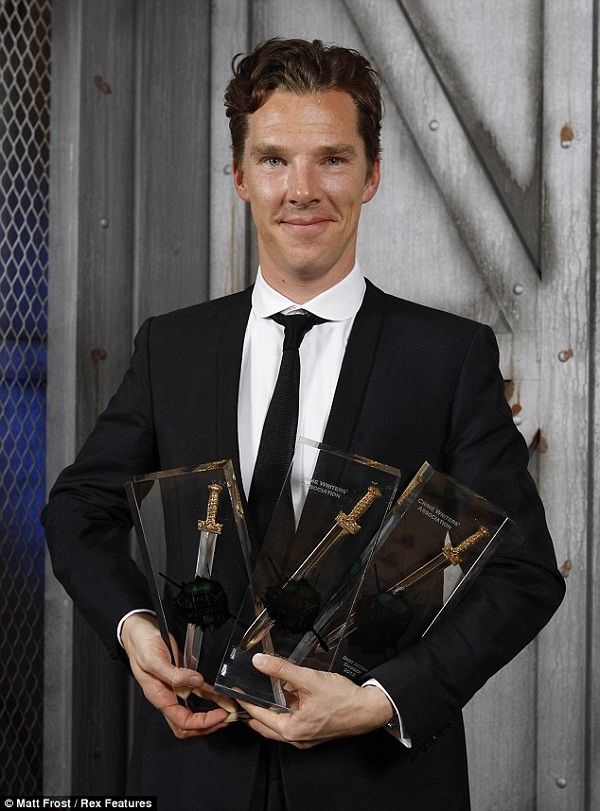 Also read Diane Keaton says James Norton Should Be the Next James Bond After Daniel Crag, Norton Even Has a Sweet Reply For That
Short bio on Benedict Cumberbatch
London-born Benedict Cumberbatch is popularly known by his nickname, Ben. His fans are known by the nickname Cumberbitches as well. He is popular as a TV, Film, and theater actor. Furthermore, he is popular as the star of "Doctor Strange", "Sherlock Holmes", "The Imitation Game", and others.
Presently, Benedict is prominent for his unique trademarks like, "Rich baritone voice", "Sharp Cheekbones", and portraying "highly intelligent and gifted characters". More Bio…