People like to spend $30 k dollars to look alike non other than Ivanka Trump, Plastic surgeon says Ivanka is a new star
When someone talks about their idol or the person whom they want to look alike, then the only thing that comes to our mind is celebrities or actors. And in the case of plastic surgery, then it's quite obvious that people would prefer renowned celebrities like Jennifer Lopez, Katty Perry etc.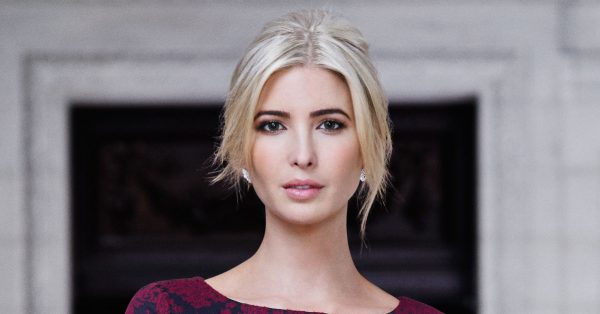 Increasing stardom of Ivanka Trump
You may be wondering why I am talking about all these things, then let me make you clear that nowadays people are preferring not an actress or any star but Ivanka Trump. Suprised! But this is so true. According to some surgeon, Ivanka is a new star.
According to Huston surgeon Franklin Rose, he has already performed extensive work on many women who wanted to look more like President Trump's elder daughter.
"In my practice, Ivanka is sort of the new style icon for plastic surgery,"
He added;
And why not? "I think she's exquisite,"
Jenny Stuart, who underwent surgery to look like Ivanka Trump
Jenny Stuart, 37, who went under the knife to look alike Ivanka in the Summer. She went to six-hour-long surgery where she reshaped her nose and augmented her breasts. She got liposuction to harvest fat to lift her buttocks, and she got injectable fillers for her face. Not only this she also agreed to pay $ 30,000 bucks for the whole process.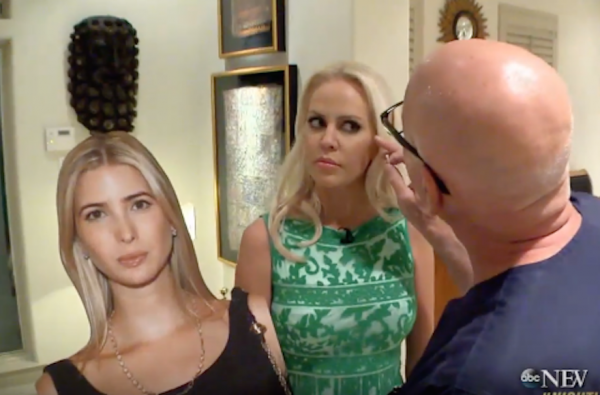 "At first, the healing process was painful … but after that I'm absolutely happy with the results,"
Although Stuart had previously seen Ivanka before the election, she never though enhancing her appearance as of her which was already so attractive. But she noticed properly when she was running for election with her father Donald Trump, the same time she was recognized all over the world.
Statement of Stuart after the surgery
Jenny is one of two children, who is currently working as an IT headhunter consultant and lives in Houston and Los Angeles. Jenny Stewart says;
"I was very much interested in the election, and that's when I started thinking she was pretty,"
She says;
"I thought Ivanka was classically pretty and not overdone, I had always admired her appearance, but then I started seeing her more often in the media. She was right there and still is. I follow her on Instagram and Facebook and I see her in my news feed."
Plastic surgeon view regarding the news
In the present situation, Ivanka Trump has touched the new star level as she has been popular among people. She has been more recognizable than her step-mother Melania Trump, who is ex-model.
Rose says;
"In the last year and a half, I've seen several patients who came in with pictures of Ivanka, The Ivanka thing is very widespread, at least in Texas."
Another plastic surgeon in Dallas and professor of plastic surgery, Rod Rohrich agreed to the statement saying;
"Yes, absolutely, I have had a lot of patients in the past six months or more who ask about Ivanka's great and sculpted, clean facial features, including her high cheekbones and beautiful skin and elegant nose,".
According to him, Ivanka "in the top five" on the list of people that patients cite when they ask for fillers on their cheeks and for rhinoplasty.
Alan Matarasso, a leading plastic surgeon in Manhattan, a professor of surgery at Hofstra University Northwell School of Medicine, and a vice president and spokesman for the American Society of Plastic Surgeons added;
"There's always been an interest in the appearance and the trends of public figures and (Ivanka) has been a good example, because she's a very pretty woman, she's articulate and she has classic features,"
He added,
"I can't give you any numbers, But the reason is, she's been in the media a lot, she has classic good looks and is not overdone in any way."
Another surgeon, Sherrell Aston, a professor of plastic surgery at New York University says;
"I think that across the country, plastic surgeons with aesthetic practices will see people who will mention her by name as being someone they admire and would like to have features that are similar,"
Aston says;
"I don't think it's necessarily limited to Houston. (Ivanka) is widespread (in the media) and so is aesthetic surgery, and I think it's conceivable it could happen anywhere in the country."
But some surgeon doesn't agree to the news
But not all surgeon agrees to the point. Surgeon Lyle Leipziger, chief of plastic surgery at North Shore University Hospital says;
"In my practice, patients don't usually come in asking to look like someone else. They want to be a more enhanced version of themselves," he says. "Over the years, there isn't a patient who hasn't said, 'I want to look natural.' … The statement (among plastic surgeons) is the best plastic surgery doesn't leave you looking plastic."
He added;
"I certainly understand that Ivanka Trump is a beautiful, stunning and poised individual, and I can understand how people can identify with her, as people have with many (other celebrities) over the years," he says. "But I don't know if this is happening elsewhere."
Short bio of Ivanka Trump
Ivanka Trump is an American businesswoman, former reality TV personality, and socialite.  She has also established herself as a successful author and fashion model. She is the daughter of U.S. Presiden Donald Trump. Ivanka is the Executive Vice President of her father's company – The Trump Organization. More Bio…