Personal trainer Kris Boyson has dumped his girlfriend Katie Price after her wild behavior at Porn Idol!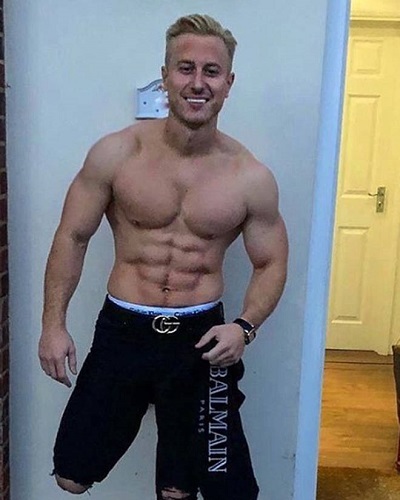 Katie Price displayed a wild behavior on Porn Idol and embarrassed her boyfriend Kris Boyson. He has now dumped her since he is extremely upset by the whole thing.
Kris Boyson dumps Katie Price
They made a great couple. But now Kris Boyson has dumped his girlfriend Katie Price because she has embarrassed him with her wild behavior on Porn Idol. He is so upset that he has called time on his relationship with her. Kris feels betrayed by the wild actions of Katie Price on the show. An insider told The Sun:
'Kris was mortified when he saw the pictures of Katie at the event and on Friday he decided he had enough. They had a furious row about it all and Kris called her tramp and told her she had embarrassed him beyond all belief.

'He admitted he was an idiot thinking she would ever change and has said he feels completely betrayed by her.'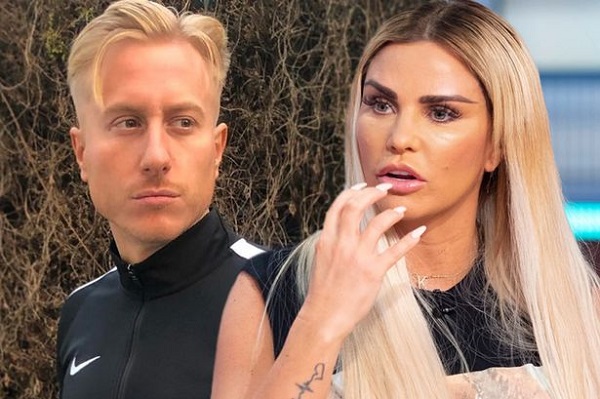 Though Kris has stopped talking to Katie, they have now gone on a make-or-break trip to Turkey and see if things work out. The source continued:
'They have split up before and that time won't be last – but they can't keep away from each other. Katie knows that Kris loves the media attention and he has to complete on the filming schedule.'
So Kris is basically looking at Katie as a stepping stone for his career buildup! And he thought that he could change the mother-of-five.
Katie Price and her wild behavior on Porn Idol
The competition G-A-Y Porn Idol was held at Heaven nightclub. She lifted up her shirt and flashed her breasts. Besides this raucous display, Katie also said that she was paid thousands of money to be a star in a porn film and that she will pose naked for a Playboy issue. The insider revealed:
'She flashed everything and shouted about how amazing her new body was – she was pointing at her bits and bragging about how she could have made her own porn movies loads of times and made a fortune.'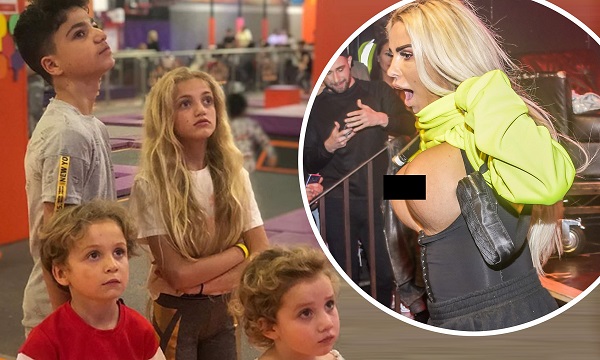 A drag queen also licked her nipples. Katie also sang a song at the competition. It was a weekly amateur strip competition at the London Club.
Kris has unfollowed Katie on Instagram. Katie feels that she has not cheated on Kris and is surprised by his behavior.
Kris Boyson and Katie Price -their relationship
Kris and Katie have been dating for a year. But the relationship has been an on-off type. Katie had also moved into his house with her kids. Katie has five children. Her eldest child is Harvey, 16 and he is a special child. This child was with her relationship with Dwight Yorke. She was married to Peter Andre and with him, she had two children-Junior, 13 and Princess, 11. She was later married to Kieran Hayler and with him, she shares Jett, 5 and Bunny, 4.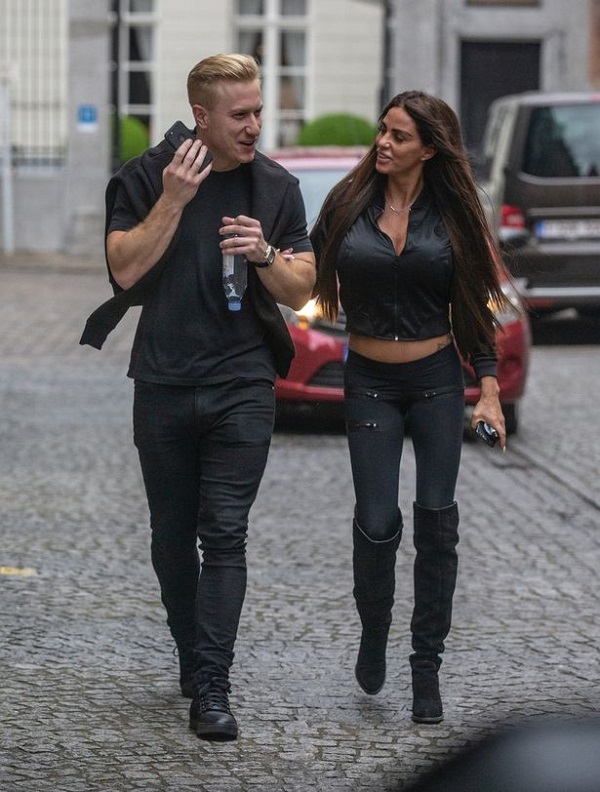 Besides these, she was also married to Alex Reid from 2009 to 2011. She was also in romantic involvement with businessman Alex Adderson sportsman Danny Cipriani, Dane Bowers, as well as Leandro Penna.
Source: Daily Mail