'Fabulously Innovative!' PETA Defends Kylie Jenner Wearing a Fake Lion Head Dress at the Schiaparelli Haute Couture Show!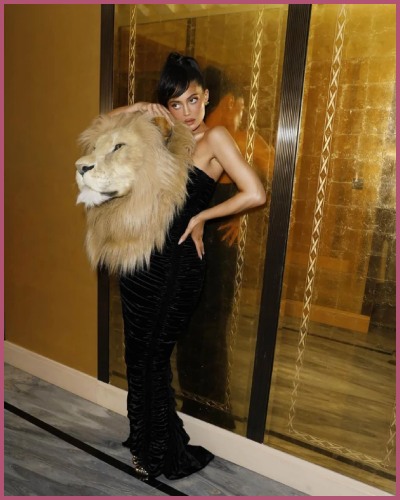 PETA supported Kylie Jenner's wild Lion head look at a fashion show on Monday.
The controversial dress garnered a lot of hate for the animal head on it.
But the dress did not contain any real fur or leather and was completely faux.
---
PETA comes in support of Kylie Jenner wearing a polarizing lion head dress
PETA comes to the rescue of Kylie Jenner!
Kylie appeared on Monday's Schiaparelli Haute Couture show in Paris rocking a black sleeveless black velvet gown with a huge lion head that looked so real.
At first glance, the head dress could be PETA's worst nightmare as it looks like the real head of a lion. But now, the animal rights organization is totally in support of the beauty mogul.
Jenner got the organization's seal of approval after she wore the dress to show the majesty of the king of the jungle without harming real.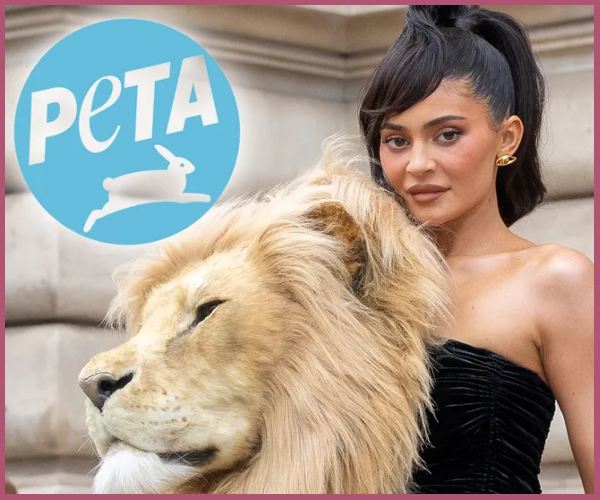 People for the Ethical Treatment of Animals President Ingrid Newkirk released a statement where she showed his appreciation for the Schiaparelli  collection's "three-dimensional animal heads," which absolutely did not contain real fur or leather and called it "fabulously innovative."
Newkirk addressed in the statement,
"These fabulously innovative three-dimensional animal heads show that where there's a will, there's a way -Kylie, Naomi and Irina's looks celebrate the beauty of wild animals and may be a statement against trophy hunting, in which lions and wolves are torn apart to satisfy human egotism,"
Moreover, Peta also urged the celebs to give up wearing wool clothes as they come from the abuse and injury of sheep, and silk, where silkworms are mercilessly killed for human greed.
Also, Read Exclusive Photos Of Ex-Couple Kylie Jenner and Travis Scott's Son Aire Revealed!
Kylie's previous controversial fur moments
PETA had to intervene in Kylie's manner because she was widely criticized by fans and human rights advocates for her choice of clothing.
This is not the first time the KUWTK star has come under fire for wearing fur. Last month, while vacationing in Aspen, Colorado, the billionaire wore an outfit that looked like fur trim. It got her a huge amount of backlash.
Two years ago, Jenner had animal rights activists confronting her while exiting a clothing store that is famous for selling fox fur. She was, however,  not wearing any fur at the time.
In the past, other members of the Kardashian-Jenner, clan, especially Kim Kardashian also faced backlash for wearing fur.
In 2019, scared of trolls, Kardashian said that she exchanged all the fur clothing in her wardrobe with fake fur.
Kylie shared pictures of her infamous lion dress on Instagram with a caption that emphasized faux fur,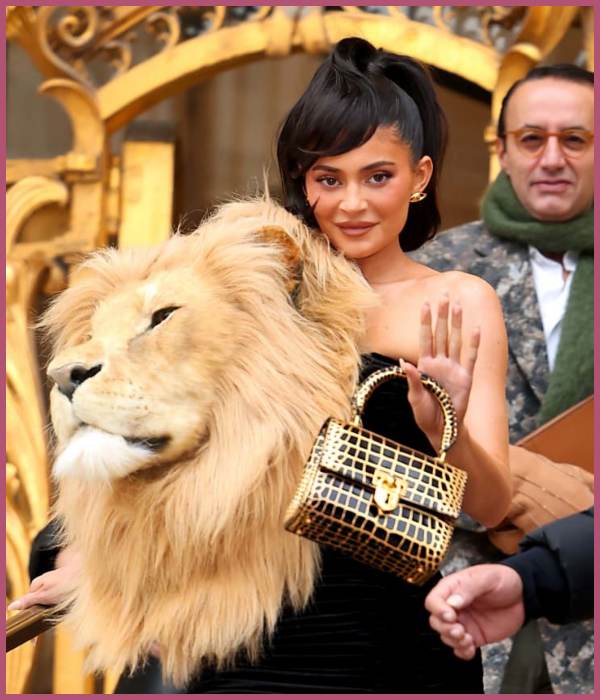 'BEAUTY AND THE BEAST. thank you @danielroseberry and @schiaparelli for such a special morning,'

'wow i loved wearing this faux art creation constructed by hand using manmade materials. beautiful beautiful.'
Some followers were not happy with the design of the dress.
One social media user wrote,
'But why. Why why why even imitate this. I'm thankful it's faux but the imagery is still disturbing,'
Another fan echoed,
'Why are you wearing animal's head on your dress? Faux or not… it doesn't make sense to me?'
Also, Read Kylie Jenner and Travis Scott sparked breakup rumors after spending the holidays apart