Peta Murgatroyd Holidays on Ojai With Husband Maksim Chmerkovskiy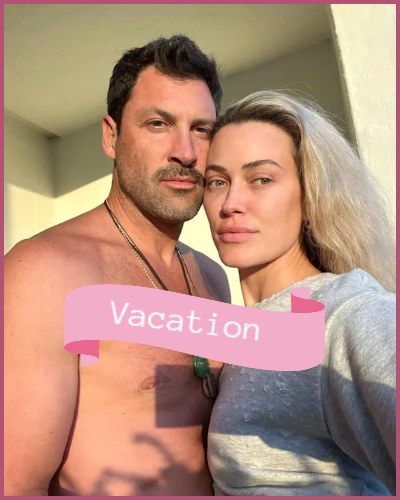 Peta Murgatroyd, a New Zealand-born Australian professional Latin dancer is on vacation to Ojai with her husband Maksim Chmerkovskiy.
The Dancing With The Stars professional dancer is seen on vacation mood with her husband.
She uploaded two chill photos one of which includes kissing each other, which shows the fun the two are having together.
---
Trip to Ojai! Peta Murgatroyd and her husband Maksim Chmerkovskiy, Ukrainian choreographer are enjoying their vacation to Ojai.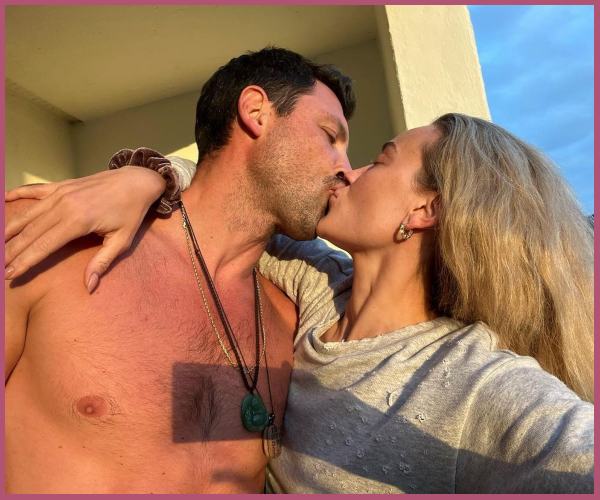 The Instagram post of Peta Murgatroyd dated 21 April 2022  includes her vacation photo with her husband on a quick trip to Ojai, California. She captioned it,
"Ojai for a hot minute"
The comment reads,
"Omg you guys are really so cute together… much love to you and your adorable son."
Another fan responded,
"Wish I had a hot man like this, she is so lucky, I love their relationship, they are so cute together and their son is so adorable. "
Peta Murgatroyd Vacation at Nobu Los Cabos
Similarly, on July 20, 2021, she uploaded a photo of her vacation at Nobu Los Cabos beach. The lady is wearing tiger printed bikini and an orange body cover.
Yes, this is a corny photo of my husband and me frolicking on the beach…do with it what you will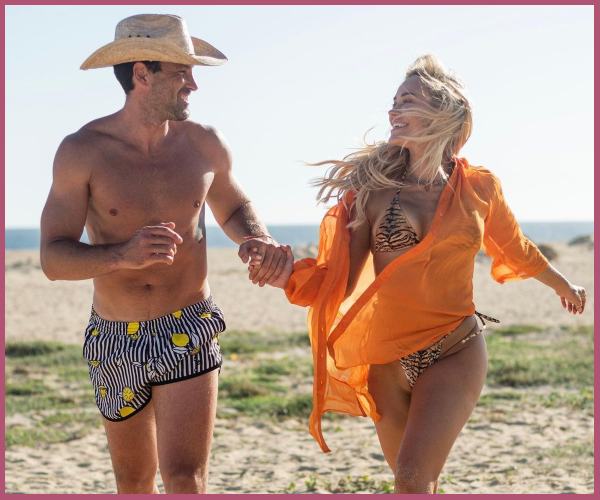 Also, Read more about Pierce Brosnan and his wife Keely Shaye Smith Enjoying a Vacation on the Beach! Check out their Relationship and Lifestyle!!
Peta Murgatroyd- Christmas
Peta Murgatroyd had a fancy Christmas celebration with her husband and children which she posted on 26 Dec 2021, and captioned,
"Merry Christmas '21 "
She even added,
I didn't post yesterday because I wanted to be fully present with my family and it didn't feel right to sit on my phone. Yesterday was so great. The only thing missing (once again) was my family. I made a promise that this was the last year that we would be apart…
At last, she said,
I hope everyone had a wonderful day yesterday, too! xoxo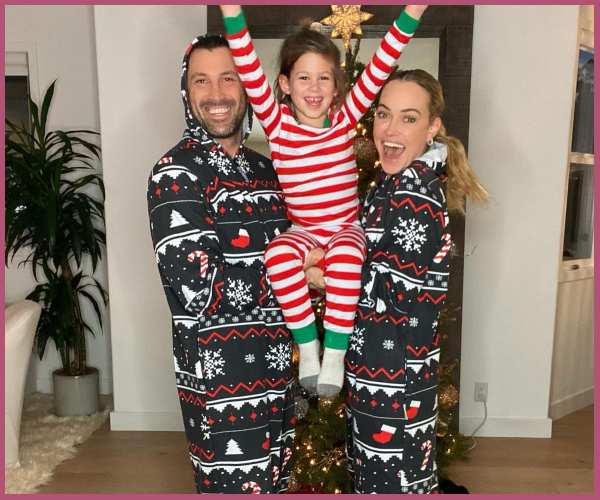 The duo has an evergreen love even after being married for around 5 years since 2017. The two share a son Shai Aleksander, 5, and soon might be announcing their second child.
Russia VS Ukraine
Entertainment Tonight posted a YouTube video titled, Maksim Chmerkovskiy Gets Emotional in Kyiv as Russia Invades Ukraine which received 50.5k views.
While filming in Kyiv, he showed how shattered he was to see someone invade his homeland and see the condition of the victims, and injured.
Also, Read more about Dancing with the Stars Peta Murgatroyd tearfully spoke amid Russia's ongoing invasion of Ukraine.