Pete Davidson, American comedian is getting his tattoos removed!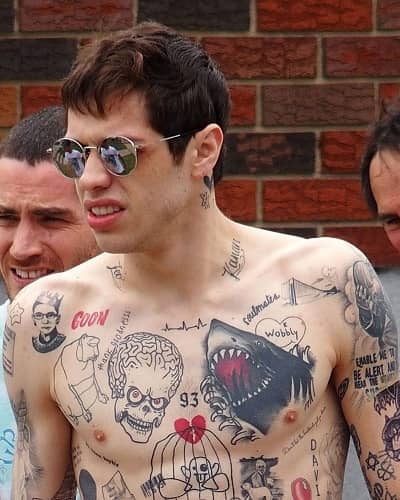 The famous American comedian, Pete Davidson was on a live virtual Q and A session for his film The King of Staten Island. And during this session, he revealed that he will soon have all his tattoos removed. The news was reported by film critic, Mike McGranaghan who attended this virtual session. 
Pete Davidson and his decision on his tattoos
The famed American comedian, Pete Davidson has decided on something for his tattoos. He was on a Q and A session live and virtual for his film promotion of The King of Staten Island. At that time, Pete shared that he wants to get all his body inks removed. This news was reported by film critic Mike McGranaghan who had attended the session.
Mike is from Aisle Seat and he wrote: 
"Just attended a virtual Q&A with the Judd Apatow and the cast of THE KING OF STATEN ISLAND. And here's a scoop: Pete Davidson is in the process of getting all his tattoos removed! pic.twitter.com/LMejpRdn6x"
Is the news true? 
Mike McGranaghan says it is real
The film critic was asked by someone on social media whether the news is fake or true. To this, Mike revealed that what he has reported is real. Moreover, he continued to disclose the reason behind Pete deciding to do away with his tattoos. Mike stated: 
"No, it's real. He even showed his hand, which is already done. He said it takes 3-4 hours in the makeup chair to cover them, so he figured 'it would be easier to get them burned off.'"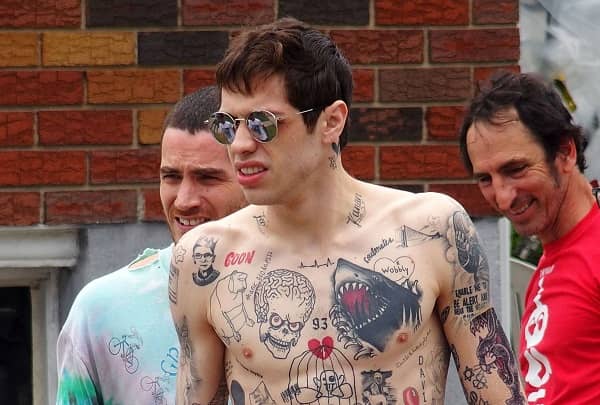 Though some fans might have liked the idea of Pete, 27 erasing all his inks, the tattoo-loving fans of Pete were disappointed. They felt sad that Pete is leaving their group and getting all the various tattoos on his body burned off. Hence, one fan wrote: 
"Pete Davidson is apparently getting his tattoos all removed so if you see me crying tonight ..mind your own business but that is why."
Furthermore, another fan tweeted: 
"Davidson's tattoo-loving fans were largely disappointed by the news."
A third wrote:
"losing sleep over Pete Davidson saying he's getting his tattoos removed."
Pete and his body tattoos
The comedian Pete is famous for his tattoos since he has a heavily tattooed body. His tattoos got inspiration from love, political movements, politicians, and also the entertainment industry.
In the year 2018, he had 40 tattoos all over his body. One of them was of his ex-girlfriend, Ariana Grande. But he had covered it up with another ink. Additionally, Pete Davidson has a tattoo inspired by his favorite politician Hillary Clinton.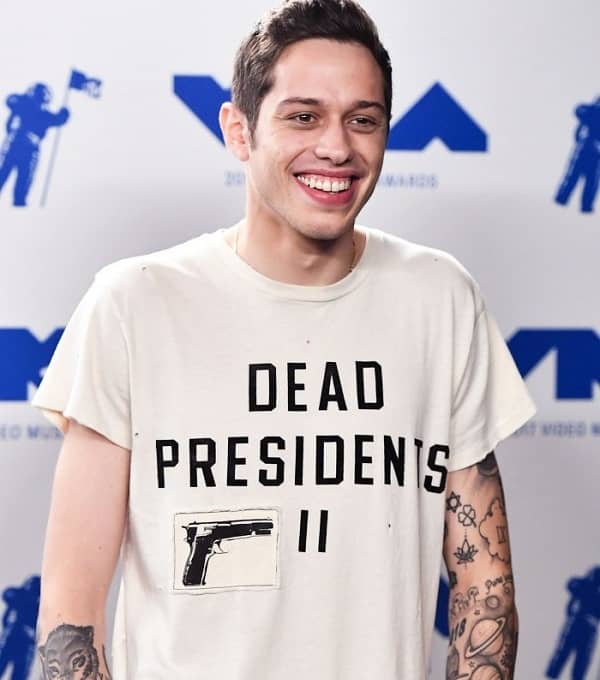 The TV series Game of Thrones and the popular film Harry Potter franchise were also things that prompted him to get their tattoos on his body. 
Pete would probably be using the laser technique to get these tattoos removed from his body surface. But laser though the only way to remove tattoos is not completely effective and some remnants of the tattoo usually remain behind. 
Also, read the complete bio of Pete Davidson here