Who is Pete Davidson dating now? Kate Beckinsale or Carly Aquilino?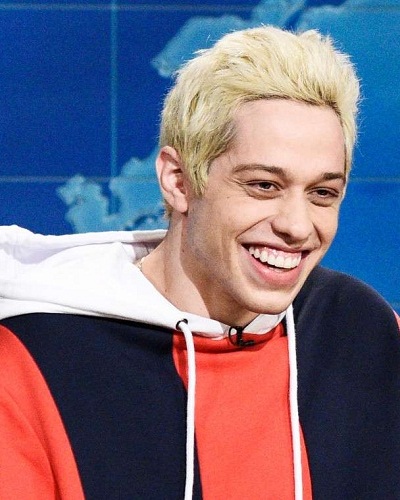 Pete Davidson has not had a stable relationship for some time now! He was seen over the weekend with his former flame Carly Aquilino. Have they rekindled their love? But he was rumored recently to be dating Kate Beckinsale. What happened on that front?
Pete Davidson meets Carly Aquilino, his former girlfriend
Pete Davidson met his former girlfriend, Carly Aquilino after his show at The Paramount in Huntington ended. The meeting was in New York City. It was Pete's photographer Marcus Russell Price who captured the duo in his camera while they were hanging together. Marcus uploaded the picture on his Instagram stories.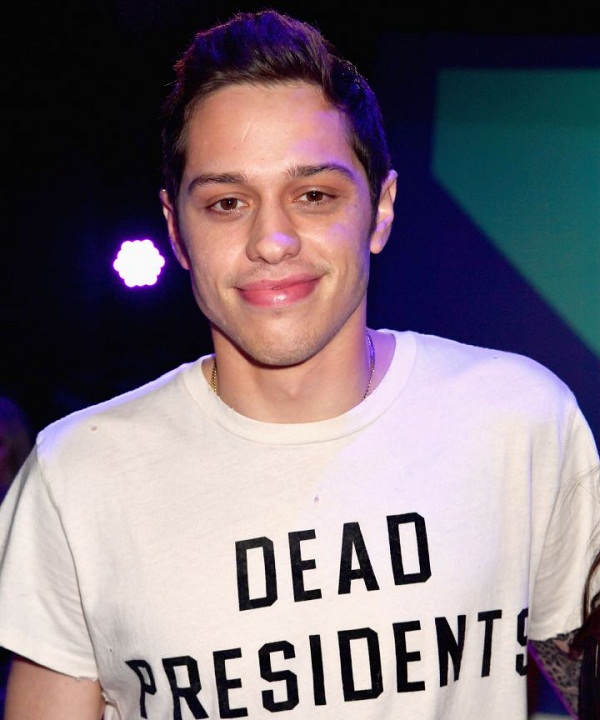 Besides Pete and Carly, there were other people as well there! The other comedian friends of Pete namely Derek Gaines and Dave Sirus were also there around at that time. The group also posed for a mirror selfie together. Additionally, there was a video which showed Pete was singing along to Blow Out by Juicy J. Marcus wrote alongside one picture jokingly:
"No your eyes are red."
US Magazine claimed that Carly was also there for stand-up and her performance was before that of Pete.
Pete Davidson and Carly Aquilino relationship dateline
Pete was dating Carly Aquilino in 2015 and this was before his relationship with Cazzie David commenced which was in 2016. But their relationship was not a smooth one. It was an on-again-off-again type and after two years of such on-off, the couple split for good.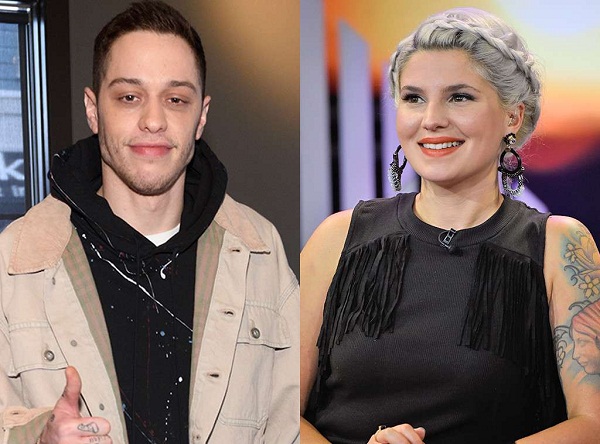 After his breakup with Carly, Pete met Ariana Grande. Pete popped the question to Ariana Grande very early in their relationship. She said YES but the breakup was as quickly as it started.
Pete Davidson and Kate Beckinsale
People and reporters quickly noticed that Pete was getting close to Kate Beckinsale. The couple was caught in camera holding hands at the Golden Globes after-party. Their fans began to speculate and wonder whether he is dating Kate Beckinsale but his presence with Carly Aquilino now has confused them. Whom is he actually dating is the big question going on in everyone's mind. Neither Kate Beckinsale nor Pete Davidson has confirmed or denied the rumors.
Kate Beckinsale receives trolls about Pete Davidson
It looks like her fans are not happy with her dating Pete Davidson. When she uploaded a selfie on her Instagram, one of her followers commented:
"Disappointed in your dating choices,"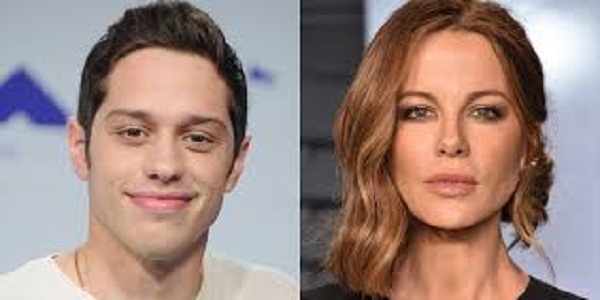 Kate was not troubled by such trolls. She clapped back at the commentator:
"Fairly let down by your wonky beard but thought rude to say,"
Earlier in January 2019, after she and Pete were in one picture frame, one social media user had remarked on one of her posts:
"Is that a painting of Pete Davidson?
She retorted:
"GREAT EYE!"
Another social media user had said to a picture post of Kate:
"Dear heavens, Kate. Not Pete Davidson."
Kate replied sarcastically:
"No. that's my mother. Easy mistake."
Short Bio on Pete Davidson
Pete Davidson is an American actor and comedian. People mostly recognize him as the cast member on 'Saturday Night Live'. Additionally, he has also appeared in the MTV shows including 'Guy Code', 'Wild 'n Out', and 'Failosophy'. More Bio…
Source: Celebrity Insider, Cosmopolitan