See How Pete Davidson Reacted to girlfriend Kim Kardashian's Shower Invite!
Kim Kardashian invited her boyfriend Pete Davidson for a quick shower on the KUWTK trailer.
Upon hearing her invitation, Pete throws his phone and runs after her.
Pete won millions of hearts with his sweet gesture toward his lady.
---
Pete Davidson is the boyfriend every girl wishes they had
Just in less than a year of dating, Kim Kardashian has found the love of her life in Pete Davidson.
When the couple first started dating, nobody would have thought that the bond between them would get so strong with time.
Everything the couple does, make headlines and it is safe to say that Pete is the best boyfriend for Kim.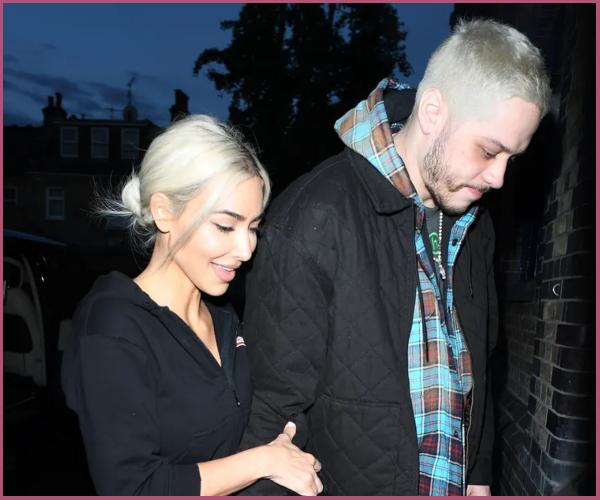 Kim looks happier than ever as she finally seems to have found the right man for her and her children of course!
Davidson who recently admitted in an interview that he cannot wait to become a dad spends a huge amount of time with the reality star's kids.
Also, Read Does Pete Davidson Want to Start a Family With Kim Kardashian? Find Out!
Pete and Kim's never-ending flirty jokes on the show
On July 11, it was announced that Pete will be appearing in the second season of The Kardashians. A glimpse of him was shown in the trailer.
In the short clip, Pete made a flirtatious joke about his girlfriend's parts.
Kim calls Pete from her confessional chair and says:
"Pete, come here, you have to meet Paxy,"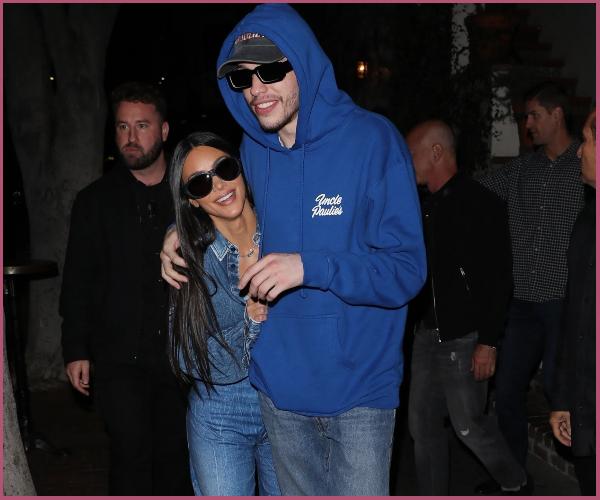 "Paxy has worked with me as audio [for] 14 years from 'Keeping Up With the Kardashians.' She knows everything about me. She's probably seen my vagina."
The 28-year-old comedian jokingly said:
 "More than me?" to which the 41-year-old grinned and replied, "Not more than you, but she's probably seen it."
In another short clip, while Davidson is chatting is Khloe, Kim asks him:
"Babe, do you want to shower with me really quick?"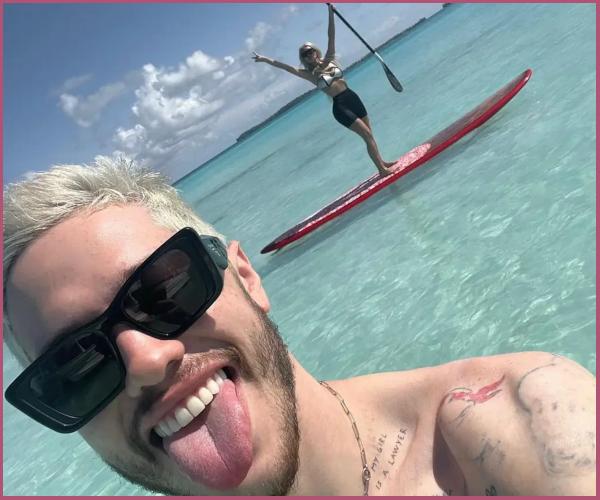 Davidson then quickly tossed his phone over to the side and ran off to join his girlfriend for some shower fun.
Some reports suggested that Davidson has added another tattoo to his collection. He named it Jasmine and Aladdin under Kim's children's initials KNSCP.
Fans are going gaga over Pete's cute reaction to Kim's gesture and have given him the tag of the best friend.
Also, Read Keeping Up With The Kardashians Is Coming To An End After A Decade! Don't Miss These Iconic Moments Of KUWTK!