Pete Davidson is in a relapse! Kaia Gerber's parents, Rande Gerber and Cindy Crawford, worried for their daughter!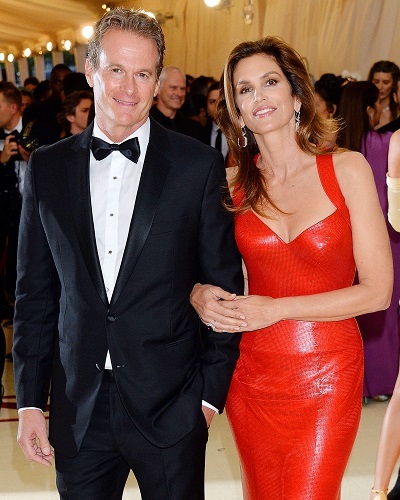 Supermodel Kaia Gerber, 18 is dating SNL comedian Pete Davidson, 26. Kara's parents, Rande Gerber and Cindy Crawford,  initially felt that it was a temporary relationship and will fizzle out. But now they are worried especially since Pete Davidson is in relapse and will go to rehab this month.
Rande Gerber meets Pete Davidson
Kaia's father Rande Gerber met Pete Davidson in his daughter's New York apartment and came back terrified at what he saw. His model wife,  Cindy Crawford, 53 was waiting for him downstairs. The friend of George Clooney, Rande animatedly spoke to his wife about what he experienced upstairs.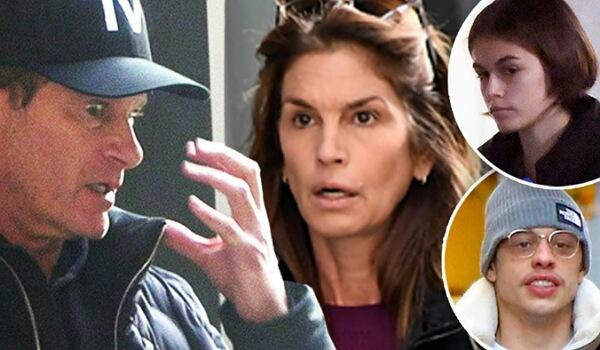 Cindy appeared shaken as she listened to her husband talk. The co-founder of billion-dollar tequila label Casamigos was on edge and a bystander said:
'He, the room, it wasn't good,'
Cindy was wearing a $1,400 black Moncler jacket. And she kept her mouth open as she listened to her husband who further said:
'He's got scratched out eyes. His face was like scared as if someone or a camera was on him. His eyes are very… and he's like freaking out.'
Rande put his hands towards his face and widened his eyes as he narrated the incident.
More about the conversation of Rande Gerber with Cindy Crawford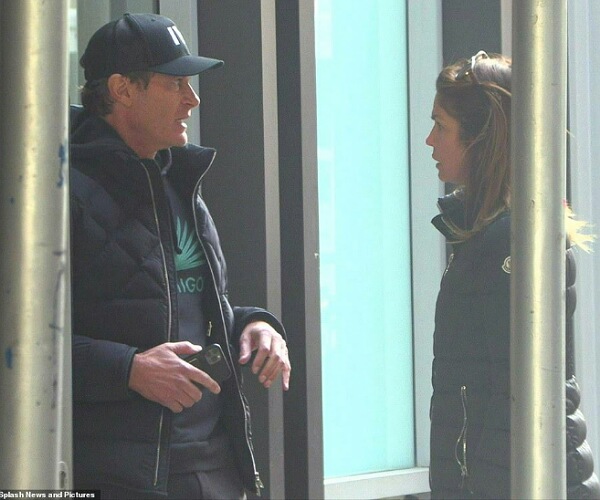 The stressed father added:
'How in the hell can he… be away… he needs help my God that's crazy… private rehab, ummm, like in an hour.'
The business tycoon then spoke of Kaia and said:
"I mean he loves her."
By that time,  Pete came down, and sensing it,  Rande said:
"You know he's over there."
Cindy asked:
'Is it him over there?'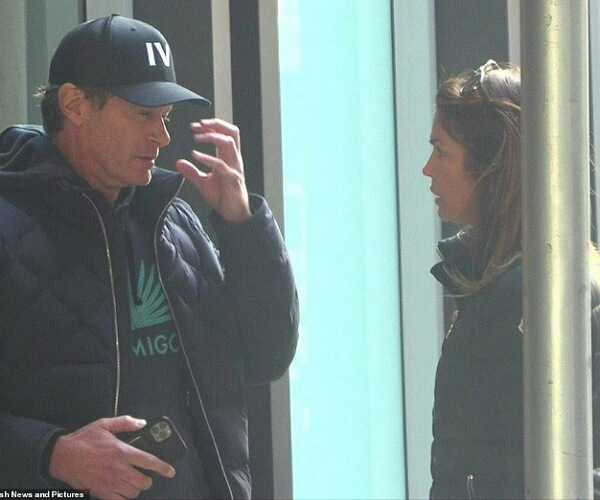 Photographers soon after spotted Pete in his silver Lincoln SUV but his face was unclear. Later in the evening, Kaia returned to her apartment and was makeup-free and wearing a dark jacket.
She was trying to hide her face with her water bottle. On day 2, Cindy was alone shopping in South Hollywood. There was no smile on her face as she kept it lowered.
Pete Davidson and his troublesome life
The comedian is the son of a firefighter from Staten Island. His father died during the 11 September terrorist attacks on World Trade Center.
He is 8 years older than Kaia and Kaia is an in-demand model who gained fame with Chanel and Vogue. She has a lot to achieve before thinking of relationships and marriage.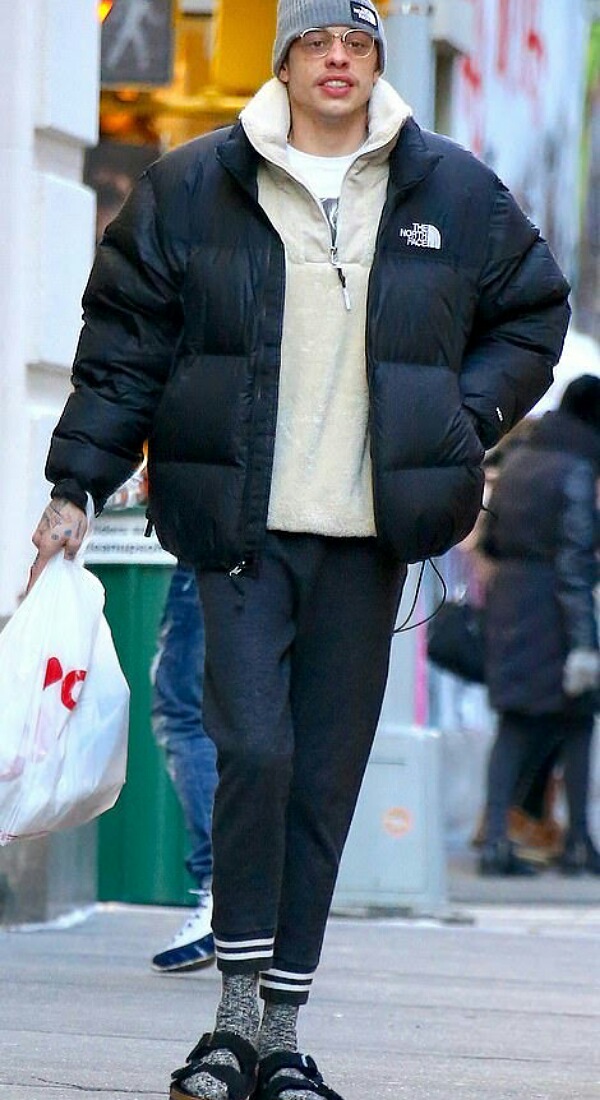 Pete has dated several famous women in the past unsuccessfully. He had a broken engagement with singer Ariana Grande, dated Kate Beckinsale, and had a rumored affair with  Margaret Qualley, 25. On SNL, he told Weekend Update host Colin Jost:
'Yeah, it's not fair, Colin. You get to date a famous woman and everyone's delighted,' 

'But when I do it, the world wants to punch me in the throat'.

'If I'm your type of guy that your daughter or mother is into, then trust me, I'm the best case scenario. There are a million guys who look like me and I'm the only one who has a job,' 
Pete Davidson and his drug addiction problem
In 2016, he went to rehab for Marijuana addiction. Talking about his mental issues, he had said:
"I've spoken about BPD and being suicidal publicly only in the hopes that it will help bring awareness and help kids like myself who don't want to be on this earth. I just want you guys to know. No matter how hard the internet or anyone tries to make me kill myself. I won't. I'm upset I even have to say this'."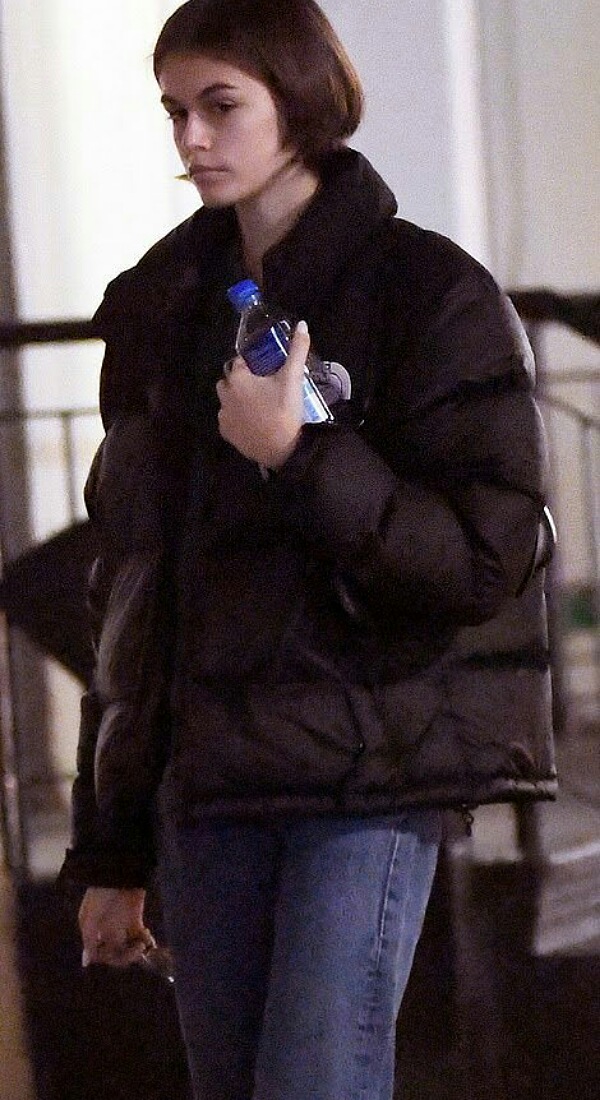 He had scared people with his social media post last year:
'I'm doing my best to stay here for you but i actually don't know how much longer i can last. all i've ever tried to do was help people. just remember i told you so'. 
The NYPD had paid a welfare visit to check on him at that time. He now stays with his mother at their family home.
Source: Daily Mail UK