Peter Andre fails to understand the street talk of his son!
Peter Andre is a proud father. But recently, he made an admittance about him. The singer stated that he cannot understand the street talk of his son, Junior.
Peter Andre and his recent talk about son Junior
Singer Peter Andre, 47 recently disclosed that he often does,not understand his teen son Junior because Junior, 14 uses a lot of street talk. The father is baffled by the type and amount of slang his son uses. Because Junior talks so much of slang despite the fact that he is getting his education in a private school.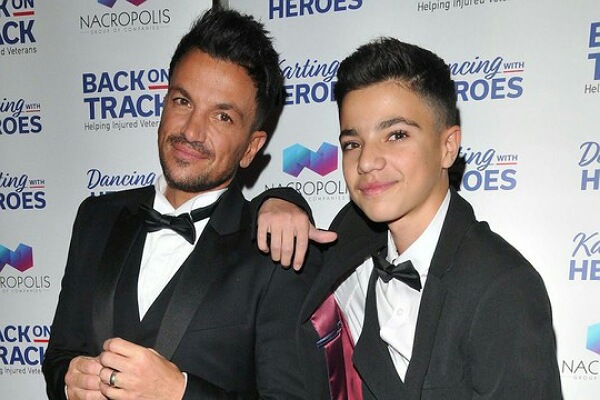 Peter had written a column in New! Magazine and he asked his readers:
"I'm putting a call out there to any parents who can help me understand my son's lingo," 

"When J's chatting in his 'street' talk, I have no idea what he's going on about."

"It seems I'm not the only one because someone commented on one of his Instagram posts the other day asking for the translate button!"

"He goes to a private school, so you'd think he'd know how to talk properly, haha."
More about Junior's street talk
But Peter Andre, though surprised, is not frustrated with his son's street talk. He wrote:
"In all fairness, he does – I'm just kidding.

"It's weird, because he comes home and slips from normal English to some sort of weird language.

"Like I always say to him, 'You're a G for Greek not a G for gangsta'."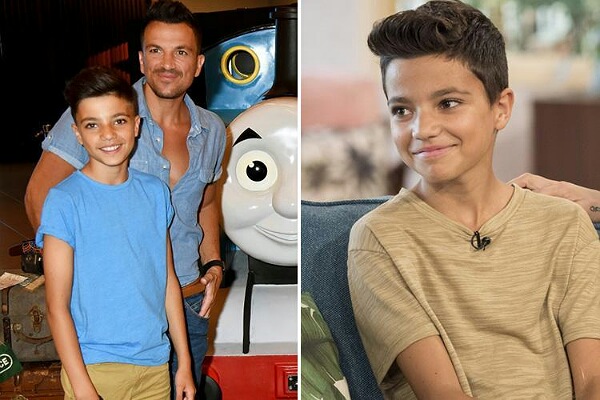 Despite the father's minor complaint about Junior's language, he is very close to him and daughter Princess. The three had gone to Australia to visit Peter's parents during the school's half-term holidays. It was a great sun-soaked vacation and Peter had uploaded a number of pictures of their time there on his Instagram. Emily, Peter's current wife was unable to accompany them to Australia due to her work commitments and had stayed in the UK with the couple's two kids.
Peter Andre's family
Peter was earlier married to supermodel Katie Price. Junior and Princess, 11 are his children with Katie Price. But the couple broke up. Later, he went on to date and marry Emily. The couple shares two children together; Amelia, 6 and Theo, 3.
Peter also uploads pictures and videos of his two younger kids on his social media. He had put up a video on his Instagram of Amelia and Theo dancing in the kitchen. The song was Dolly Parton's iconic song 9 to 5. He wrote below the video:
"Standard Sat morning @dollyparton ."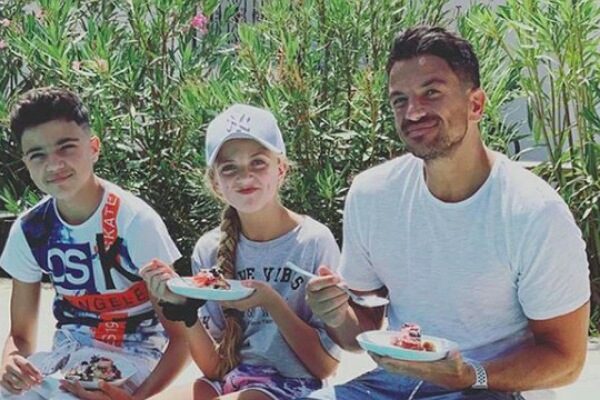 His fans were thrilled and delighted with the clip. One commented:
"It's nice to see your younger children who you share with Emily, but totally understand not wanting them in the public eye 24/7… all your kids are gorgeous x."
A short bio on Peter Andre
Peter Andre is an English-Australian singer, television personality, businessman, songwriter, and presenter. Some of his successful singles include 'Flava' and 'Mysterious Girl'. Additionally, he also appeared in the third series of 'I'm a Celebrity…Get Me Out of Here!'. More bio…
Source: Mirror UK