PewDiePie claims YouTube racist, The most popular star of YouTube has an absolute great career in YouTube
Last Friday, one YouTube channel with more than 58 million subscribers gave a heartthrob to the fans. He said that he will be deleting his YouTube channel after he reaches 50 million subscribers. But wait, the truth is revealed only after watching the whole video.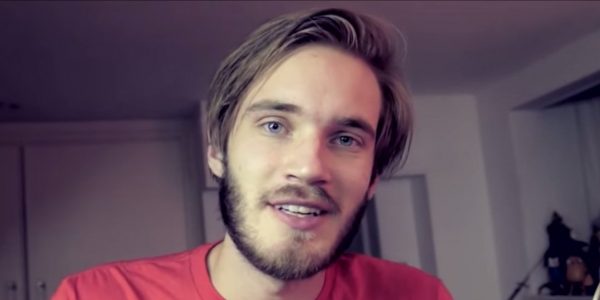 Also read YouTube is a big platform where people can show their talents and also share their views and ideas. Not only youths but also there are kids fascinated by this source.
YouTube star PewDiePie claims YouTube being "Racist"
By now, you guys must have guessed the YouTuber. If not then let me tell you, it's all about the video of Felix Kjellberg who owns the channel named PewDiePie.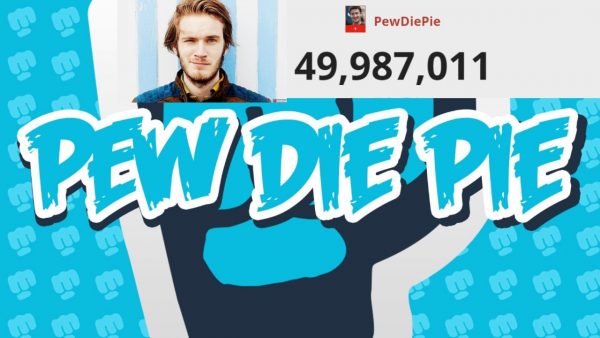 The news was like a bomb explosion for his fans from all over the world. Now you may be thinking that what is going on, then let me make you clear about all the situations.
According to him, the discrimination is going on in the YouTube as some videos suggested to his viewers are not made by him and also some recommended videos are of "GASP" Women of color.
Blames YouTube for recommending other channels
Pew Die Pie, one of the highest paid YouTuber in 2016, claims that source is going out of the person traditional habit of 'clickbait' and recommending other videos.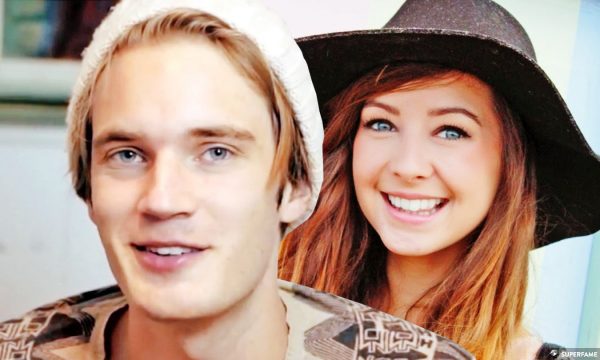 His frustration just doesn't end over here as the source refused to explain the thing that how his channel is apparently connecting with the other channel like fashion and style vlogger Zoe Sugg.
Regarding this incident, he made a statement in this way,
"Sorry Zoella, but I don't care what's in your bag, okay? Your subscribers do, I'm sure, but keep that sh*t away from me."
His claims aren't till here, he also told that YouTube has been suggesting other channel's videos of people listing their favorite things. He said,
"Top 5 videos, or top 10 videos, these f*cking retarded-ass videos. Videos that have nothing to do with personality, [have] nothing to do with content and just have a really great title and a really great thumbnail."
You may like to read Lot's of things to know about the youtuber, Ricegum! Dispute between Ricegum and Gabbie and many more!
Racial comment and attack on Superwomen (Lily Singh)
And then, he jumped into a controversial statement commenting on a racist view. He claimed that the streaming site wants him 'gone' and want other people at the top who isn't white. Seriously!!
"YouTube wants my channel gone. They want someone else on top. Someone really extremely cancerous, like Lilly Singh(Superwomen). I'm white. Can I make that comment? But I do think that's a problem."
Well, there is no doubt that Lily Singh who owns a channel name Superwomen, only made half of what Felix Kjellberg(PewDiePie) made last year. But still, he is making a video saying "sarcasm". YouTube deleted the video as he couldn't specify the point from where it was a sarcasm.
This is not the first controversy of PewDiePie star Felix Kjellberg. He has gone through many controversies due to his comments or his videos.
Net worth and Update on PewDiePie
PewDiePie has over 96 million subscribers. After T-series, who has 102 million subscribers, he is the highest number of subscribers. Moreover, his net worth is estimated to be around $20 Million.
Also read The YouTube Personality Logan Paul Drove Himself To Controversy After Filming A Dead Body On The Japan Suicidal Forest
Short bio of Felix Kjellberg(PewDiePie)
PewDiePie is a Swedish gamer and YouTube sensation who is immensely eminent for his work as a YouTuber with the channel named 'PewDiePie' which produces videos relevant to the hit game 'Grand Theft Auto' and some comedy videos as well. More bio…