What did Peyton Manning tell Cowboys head coach Mike Gundy? Learn about his career, struggles with cleft palate and how it was managed!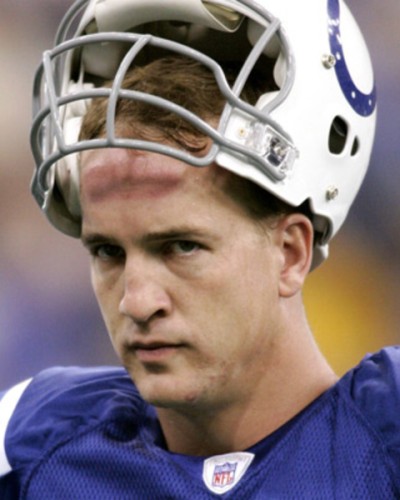 Peyton Manning's pitch for Gundy
Peyton Manning is a former professional football player who used to play as a quarterback. He has played 18 seasons with the NFL and mainly with the Indianapolis Colts.
He spent his career's last 4 seasons with Denver Broncos. He is one of the greatest quarterbacks and has numerous career achievements and titles. He had also played for the University of Tennessee.
This was the reason that Peyton Manning was trying to get Mike Gundy, head coach of Cowboys to join and train the Vols team. Vols has a vacancy for the head coach after Butch Jones was fired last month.
Sources: Among the conversations b/w Tennessee & Mike Gundy before today included a call from Peyton Manning making a pitch for Gundy to come to UT

— Brett McMurphy (@Brett_McMurphy) November 28, 2017
The national college football reporter Brett McMurphy has stated that Peyton Manning had called up Mike Gundy to request him to take up the Tennessee job vacancy.
Peyton was the best athlete in Vols history and hence he might have been asked to call up and persuade Mike Gundy to join Tennessee.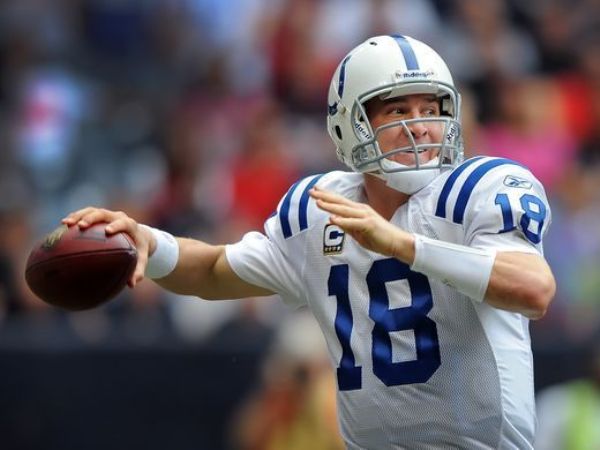 But Mike Gundy has been the head coach of cowboys since 2001. Also, he is Oklahoma State alum. The chances of him joining Vols look bleak but nonetheless, there is no harm in trying! If it helps, well and good and if not, nothing is lost!
Peyton Manning's charity work
Peyton Manning is a reputed name in the field of football and sports. He is called in for various events and programs as well as for TV shows. He has been a guest on Saturday Night Live. He has received respect and love from his fans.
Peyton Manning also donates to charity. He has set up a charity called Peyback Foundation. This accepts donations and the funds collected are used on disadvantaged children and the main focus is on the underprivileged sections and kids of Louisiana, Tennessee, and Indiana.
In September 2007, the children' ward in St. Vincent Hospital at Indiana has been renamed as 'Peyton Manning Children's Hospital at St. Vincent'.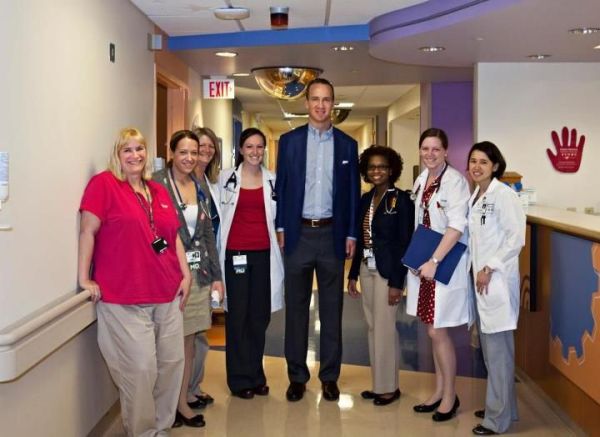 It happened after Peyton and his wife Ashley donated an undisclosed amount to the hospital. They aided the development of the Pediatric Craniofacial Center which assists in the diagnosis and cosmetic treatment of craniofacial defects.
Peyton Manning is deeply attached to this aspect of the face and cosmetology since he as a child had suffered from 'cleft palate'. He was born on 24 March 1976 in New Orleans, Louisiana.
But he on birth had a cleft palate. This means that the roof of his mouth was not joined. Due to this, Peyton had faced several challenges in his growing years.
While feeding as a baby, the milk would come out through his nose and lead to problems. Peyton was then fed by special flanged bottles.
He also had teeth issues since teeth used to come out crooked. He had to wear braces right from 4 years to15 years of age for it.
He was also bullied at school by his classmates due to his deformity and given names such as ugly, freak and the like.
He was subjected to 2 surgeries on his mouth in his childhood in order to correct the nature's defect. He also needed a bone graft to fill the defect when he was 8 years old.
You may also like to read Colts defeated Ryan Grigson's Contract And Fired Him
Cleft palate
Cleft palate is a condition in which the roof of the mouth is not completely formed and has a defect in it. Due to this, there is a wider communication between the mouth and the nose. Due to it, the surrounding structures are also ill-formed leading to the facial deformity.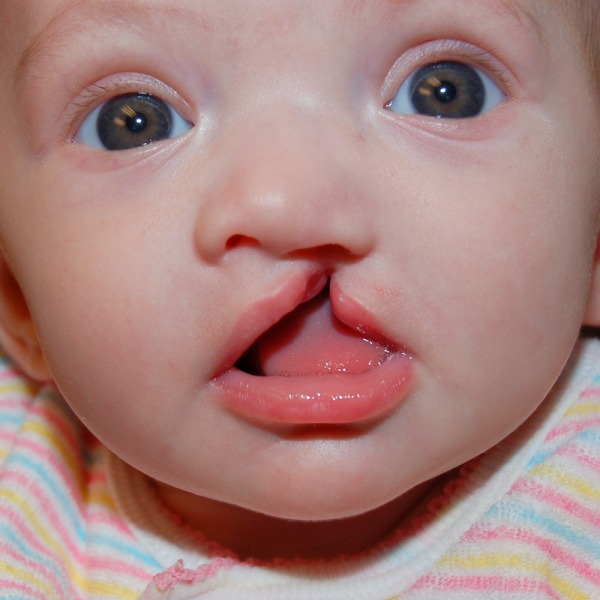 There are feeding, dental, speech, and cosmetic issues which need to be managed and treated. Cosmetic surgery to close the defect is done in stages. Smaller defects have good prognosis while the larger ones are difficult to treat.
Also read The football quarterback,Drew Brees celebrates after breaking NFL Record for passing Yards! His kids receive insipirational message from him!
Short bio on Peyton Manning
Peyton Manning is a former American football quarterback. He played 18 seasons in the National Football League. He played with the Indianapolis Colts. Because of his serval career achievements, he is considered as one of the greatest quarterbacks of all time. More bio…