Know how a pharmacist's son became a billionaire! Arthur Blanks' life journey!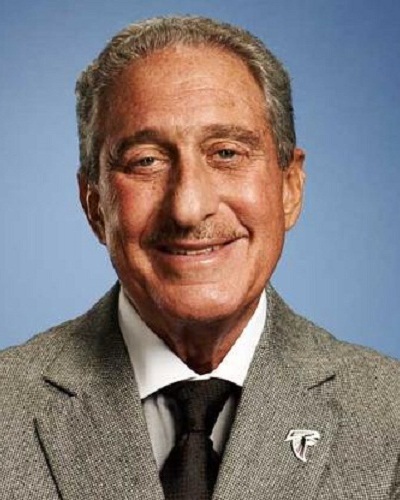 Arthur Blank is a billionaire and owner of Atlanta Falcons. He is a business tycoon and co-founder of The Home Depot.
He talks about Matt Ryan
Arthur Blank had recently spoken to ESPN and he revealed that he is happy to give Matt Ryan, his team's quarterback a huge check. He said that Matt Ryan deserves it.
Arthur had declared that Matt gets a five-year extension of his contract with Atlanta Falcons and it is worth a whopping $ 30 million per year. $ 100 million is the guaranteed amount for the player. Wow!
Arthur Blank told the channel:
"Matt is getting what he has earned and we all know the marketplace for a great quarterback,"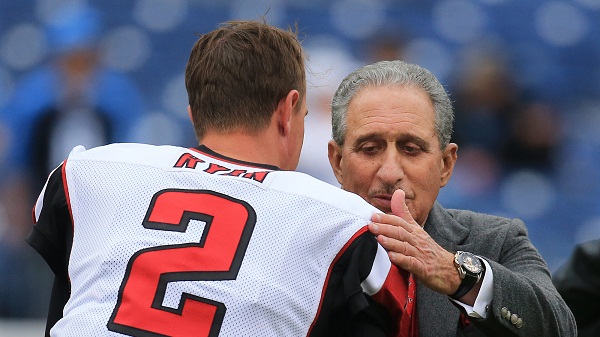 Justifying the large amount he is giving Matt, Arthur Blank said:
"League revenues are up, club revenues are up, new stadiums and the players are the heart of the game. . . ."
He continued:
"So, yes, we were very generous with Matt and I think he'll be able to feed those new twin babies. . . .  Since we drafted him in 2008, he's been the model face of the franchise, a great leader and he has embraced our values. He has led us on and off the field."
You may like to read Thom Brennaman, American sportscaster removed from NFL Broadcasting this season after his anti-gay slur on-air!
The new stadium in Atlanta
Arthur has just opened the brand new Mercedes-Benz Stadium which had cost $ 1.6 million to construct. Out of this, $ 700 million was the taxpayers' money.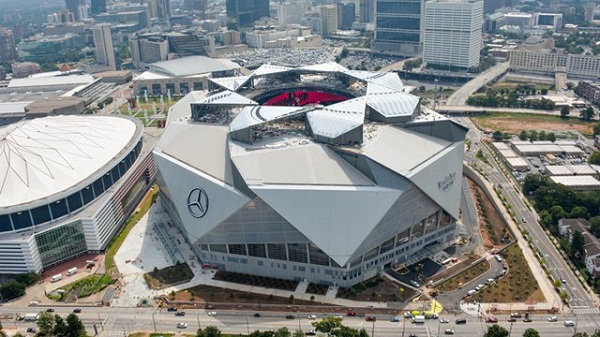 It is a multi-purpose retractable roof stadium in Atlanta, Georgia. It is a replacement for the now-demolished NFL indoor arena Georgia Dome. Mercedes-Benz is the world's largest halo-board-containing stadium.
It is also one of the few football stadiums which have a retractable roof. It officially opened on August 26, 2017, with a Falcons preseason game against the Arizona Cardinals, despite the retractable roof system being incomplete at the time.
The story bit about America's billionaire
Arthur Blank is now counted amongst America's and world's richest individuals. In 2018, his net worth was estimated by Forbes to be around $ 4.1 billion.
Arthur's father was a pharmacist while his mother was a homemaker taking care of Arthur and his elder brother Michael. After graduation in business administration and accounting, Arthur worked in the finance departments of some stores.
When he was working at Dan Home Improvement Center, he and his colleague Bernard Marcus were fired from their jobs of Vice-President and CEO as part of the internal power struggle.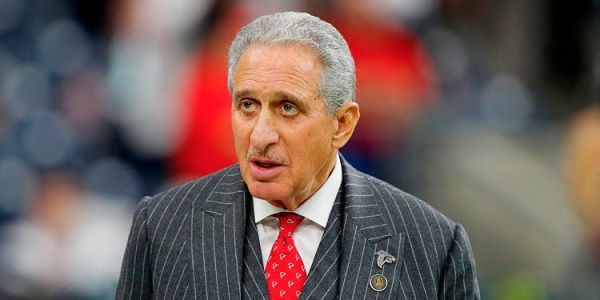 In 1978, the two got together and founded the 'Home Depot' which is now the world's largest home-improvement retailer.
It has over 2200 stores and a market cap of $ 165 billion. 34 million shares of this company are owned by Arthur. He took retirement from the company in 2001.
In 2002, he purchased the Atlanta Falcons team for $ 545 million. The team's current worth is more than $ 2.13 million. He also has a partial hold over an MLS soccer team and PGA's network of retail stores. He once told Forbes:
"I'm a very competitive person — probably one of the most competitive you'll ever meet,"
He added:
"I'm of the mentality of…service, volume, and taking care of the people that we're serving," 
Also read Insight on 'American Idol' winner Just Sam struggles in life! Arthur Gunn becomes the 1st runner-up
Short bio on Matt Ryan
Matt Ryan is an American football quarterback for the Atlanta Falcons of the National Football League (NFL). Previously, he played college football at Boston College.
Later, he became drafted by the Falcons with the third overall pick in the first round of the 2008 NFL Draft. More bio…