Phil Donahue has a long history from his talk show program "The Phil Donahue Show". Also received a lifetime achievement award this year. Phil is someone you must know about!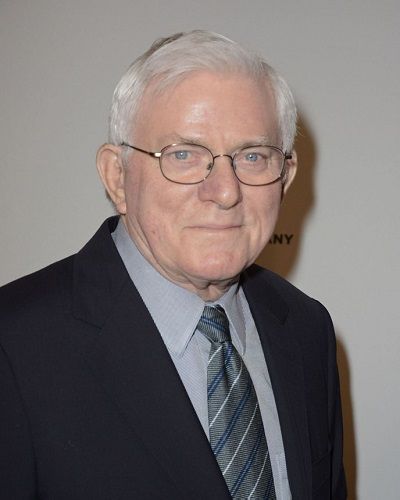 Not everyone gets honored for their hard work. So, it is obvious that the one who has been honored with life-achievement awards is a real talent.
Phil Donahue got his name listed among those life achievement award achievers on 16 October 2017. I am sure you know who Phil Donahue is, after all, he is the famous fearless TV personality.
Awarded for his talent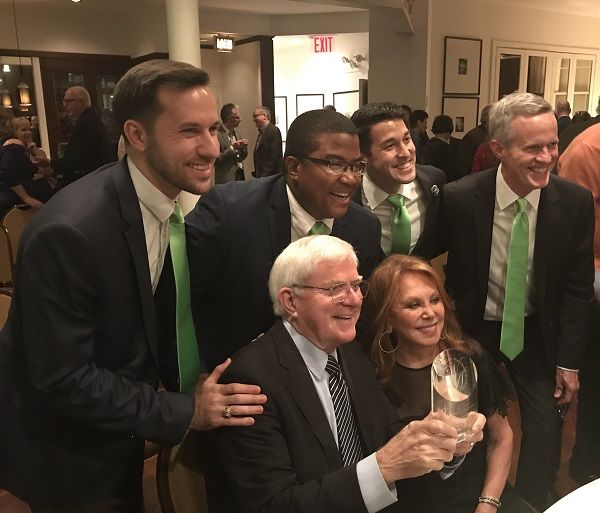 Phil is known for his show 'The Phil Donahue Show' that ran for 26 years on national television. Yes, 26 years. See, the person who ran his show for such long years is Phil.
Popular for his debating skills, it is rare to see anyone winning over him during any discussion. Phil Donahue was honored the Eugene O'Neill Lifetime Achievement Award, which every Irish American Writers and Artists dream about.
This award was given away in 2009 when American writer William Kennedy was honored. To observe the honoring, many Irish celebrities including Brian Dennehy, Alan Alda, and Rosie O'Donnell were present.
Phil's Awards and honors
Eugene O'Neill Award is not the only award that Phil has received until this day. 84-year-old Phil has also received many other praises in the form of awards.
The most memorable one is surely the Emmy Awards. He has got 20 of them, ten for Outstanding Talk Show Host, and 10 for his show 'The Phil Donahue Show'. 
Besides, he is also the receiver of the Peabody Award and a part of  Academy of Television Arts & Sciences Hall of Fame.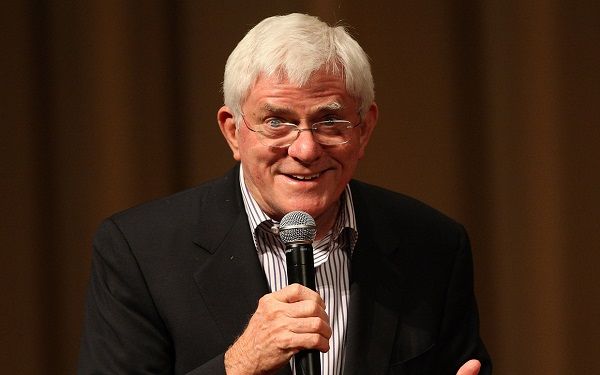 Is America going through it's darkest political moment?
The new election has, of course, divided America into two sides, one side supporting Donald Trump while the other against the president. Phil Donahue is on the later side.
He described Donald Trump's administration as 'the darkest era of politics'. Being a fearless debater, Phil expressed his view on the national television.
It was around July with MSNBC's AM Joy when he clearly said:
"This is the darkest political moment in American history. Who's going to argue that?"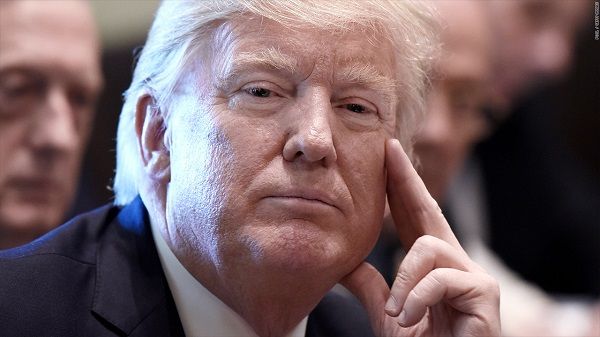 During the almost three-decades show of Phil, he also had Donald Trump as his guest on the show a number of times.
He also said:
"I thought he was a hot dog. He collected celebrities and made a lot of noise and got his name on a lot of buildings."
You may also like to read Talk Show Host Tavis Smiley Talks About The Social Media And The Sexual Misconduct!! Says Media 'Painting With Too Broad A Brush'
Is Donald Trump impeached?
We can clearly say that Phil really doesn't like Trump as the President for his country although he seemed to like Trump as the businessman a long time back.
Regarding Mr. Donald Trump impeachment, Phil said:
"I think it's too dangerous for a member of Congress to vote for impeachment and upset a significant number of his own constituency. It's the third rail — he could risk his own reelection."

"He can shoot a gun down Fifth Avenue, right? All of a sudden we got a crotch-grabber for a president."
Too much dislikes in a sentence. To be honest, he is not the only famous media personality to have expressed their dislike towards Trump. We have seen a lot of celebrities going against him.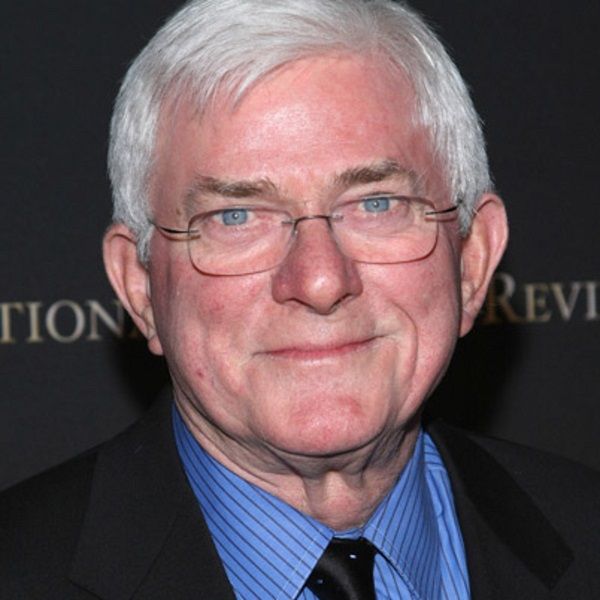 Before being the talk show host for his programme, Phil has also worked for various radio and television programmes as an announcer, program director, stringer, and anchor. Currently, Phil has retired from his work and is enjoying his holiday after a long journey in his work.
Also read Talk show host Wendy Williams criticizes Meghan Markle saying 'Nobody feels sorry for you"
Short Bio on Phil Donahue
Phillip John "Phil" Donahue is one of the most talented American talk show hosts. He is renowned around the globe for his show named "The Phil Donahue Show". With the participation of the audience for the first time, Phil made his show run more almost three decades. He was also one of the Top 50 TV Guide's 50 Greatest TV starts of all time. More Bio…