Phillip Chiyangwa in legal woes: divorce from wife and maintenance demand from estranged girlfriend!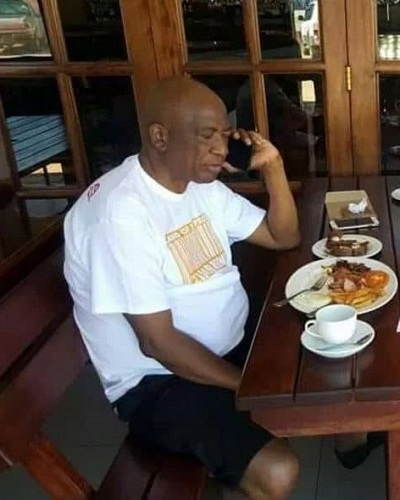 Zimbabwean Businessman Phillip Chiyangwa is in personal and legal trouble. His wife of 26 years Saniso Katerere is divorcing him and it is a nasty process. Besides, his estranged girlfriend Pamela Rusere is demanding maintenance from him.
Phillip Chiyangwa in a legal soup-the second messy divorce
Little did businessman Phillip Chiyangwa know that his personal life will give him so much of trouble. He has problems with his wife of 26 years as well as his estranged girlfriend. These have turned his life into a big mess.
Phillip's wife Saniso Katerere has approached the High Court requesting it to squash her marriage to Phillip. She has cited irreconcilable reasons to end their 26 years of married life. Saniso has further explained in her documents that she had faced physical, emotional, and verbal abuse at the hands of her husband. She said that her situation was so bad that she started living separately from him and the couple used to no more plan things together.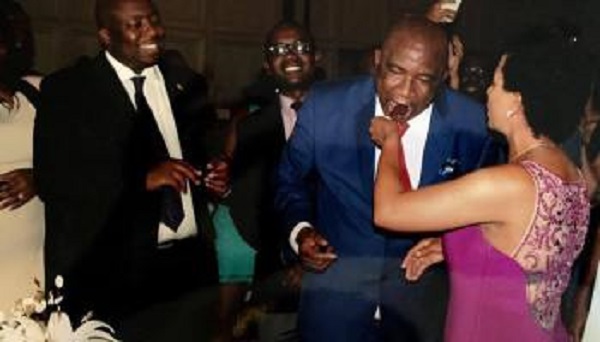 Additionally, Saniso stated that she made a significant contribution to the development of the business of Phillip and his investments. These were in the form of finances, labor, and skills. She also was his emotional, physical, and domestic support. This was as a wife and mother of his 4 kids which he had from a previous relationship.
What has Saniso demanded?
In her divorce application, Saniso has demanded that she should get the sole ownership of their "Brayston House, Mercedes Benz GL63 vehicle, Mercedes Benz E Class car, the rights and interest in their Old Citrus Farm, Chinhoyi, Phantom Vehicle, Transformer Bus, Bentley, Mercedes Benz SL55, and also a 50% shareholding in Chiyangwa's 17 companies". She reasoned that her parents' wealth was used to fund his companies. She stated:
"More specifically, the plaintiff (Saniso Katerere) allowed defendant (Phillip Chiyangwa) to mortgage her property known as number 59 Greengrove Drive, Greendale, Harare; sell her father's property known as number 45 Elign Road Hatfield, Harare as well as her Eastlea flat at number 2 Northampton Court, Eastlea, Harare in order to raise funds to lay the foundation of the defendant's business ventures which have since profitably grown into a vast empire,"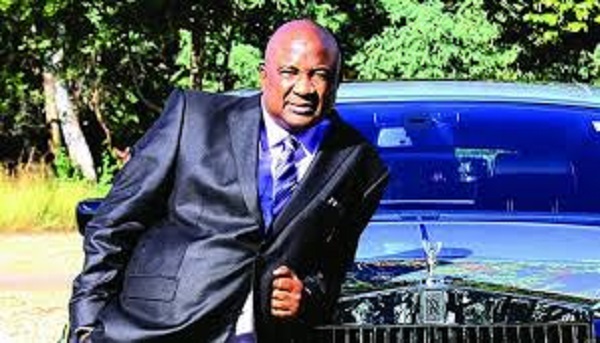 They had a tacit universal partnership and her intent of partnership was to have profits for both of them. She added:
"It is equitable and just that the plaintiff be awarded a 50% share of the assets held by The Phillip Chiyangwa Family Trust."
for her child, she said:
"Plaintiff further claims maintenance for the parties' child (name withheld) in the equivalent to US$3 500 payable in local currency at the prevailing interbank rate, university fees, medical aid, flight tickets to and from university and top-ups as required from time to time,"
His first divorce and relationships
Earlier in March 2018, his wife Elizabeth Juma also had divorced him after 30 years with him. She was awarded 85% of the family wealth and $ 85 000 as monthly maintenance for 120 months.
Phillip has been in numerous sexual relationships and has many children from his extramarital relationships. His estranged girlfriend, Pamela Rusere who is now residing in South Africa has also sued him. She has filed the case in the civil court and demanded R49 172 per term of school fees for the two children she had with Phillip.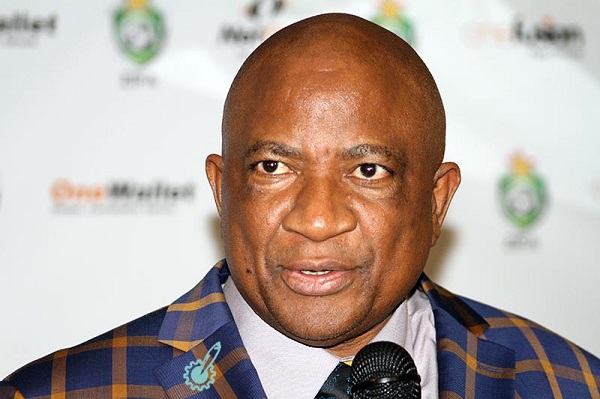 But Phillip refuses to pay the sum since Pamela shifted to SA and he cannot transfer the money there. Besides, he claimed that Pamela had married another man with whom she has another two kids. The Judge has yet to deliver the judgment on this case.
Click to read on Zimbabwe's brutal former President Robert Mugabe dead at age 95 in a hospital in Singapore!
Source: Nehanda Radio