Phillip Schofield and his concern about his haircut during the recent coronavirus lockdown!
This Morning host, Phillip Schofield was worried for the past few days. He had never done it before but now the coronavirus shutdown has forced him to do the job himself. Yes, Phillip had to cut his own hair standing in front of his bathroom mirror. He decided to share a short live video clip with his fans about how he did it.
Phillip Schofield and his DIY haircut
The TV host of the show This Morning, Phillip Schofield is in self-isolation due to the coronavirus pandemic. Additionally, the imposed lockdown has closed all the shops. This includes the barber salons. Therefore, now hair-cutting has become a thing of worry for many men! How to cut one's hair without any help.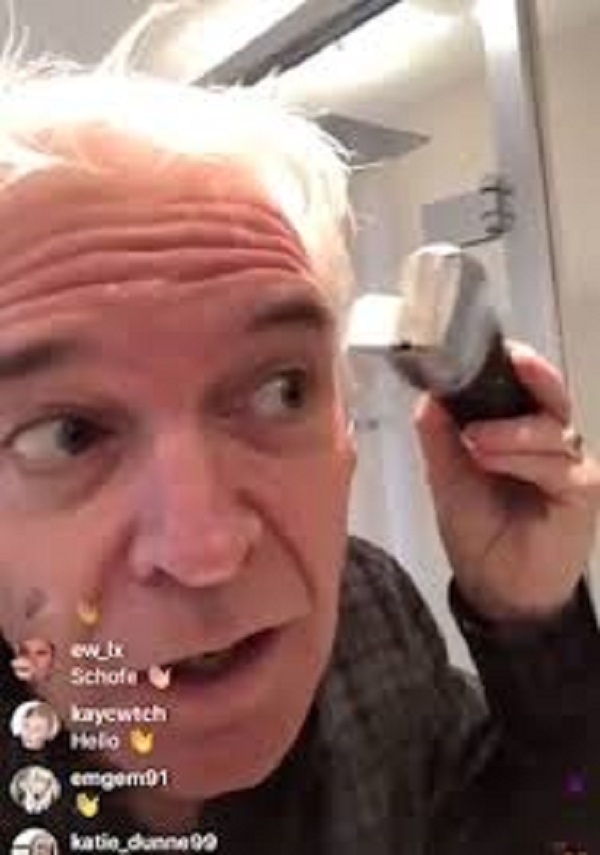 The TV host Phillip, 58 faced a similarly trying situation. He decided to share his concern with his fans live on his Instagram with his 3 million fans. He filmed a live video from the bathroom of his house. And he said that his main worry was how to cut his hair during the current coronavirus lockdown. In the short video clip, Phillip appeared quite nervous. As he examined his hair in the mirror, Phillip said:
"You see, the thing is, this was bound to happen at some stage and I was going to have to do something about this.

"And it's been worrying me for some time, however…"
And after this, Phillip paused for some time as he cut his hair close to his ear with the help of an electric blade. As the cut hair strands fell to the floor, there was an exclamation:
"Oh my good gracious,"
Phillip added:
"I am going to make such a pig's ear of this!

"It's only a brief live because I need both hands and I need to concentrate, but I just thought I'd let you know what was happening in my afternoon.

"Because I'm beginning to look a little dishevelled."
The response of Phillip's fans
As he was shooting the video live, his fan James asked him to shave all off. Phillip read:
"'Shave it all off,' says James. What the whole lot?

"Just go straight down the middle. Shave it all off. Well, it would be easier, that's for sure!"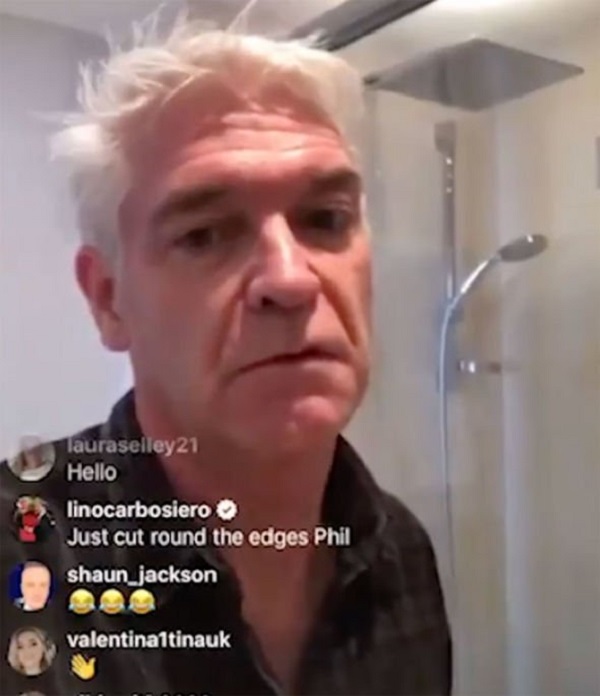 At the conclusion of the video, Phillip clarified:
"But hello, stay safe, stay in, lots of love and take care. See you on the telly tomorrow. Bye now!"
After he posted the video, many fans put in their comments to it. Many felt that it was a daring step. One fan said:
"Careful – easy does it!"
And another Instagram fan commented:
"You're so brave doing that."
Recently earlier this month, the TV presenter Phillip turned 58. On 1 April 2020, it was his 58th birthday. He revealed to his fans that it was the weirdest birthday of his life since he was all alone. None of his friends and family members could come for it and there were no hugs. Phillip told his co-host, Holly Willoughby, during the show:
"It's a weird birthday, lacking in hugs, but I had a lovely Zoom with friends."
Despite all the restrictions, Phillip had a lovely birthday chat with his friends such as Christine Bleakly, Bradley Walsh, Davina McCall, Emma Bunton, and Leigh Francis.
Phillip Schofield and his confession on his sexuality
Phillip is a married man. His wife is Stephanie Lowe whom he married in 1993. They reside in Oxfordshire and have two daughters together. But on 7 February 2020, Phillip announced to the world that he is gay. He posted a confession about his true sexuality on his Instagram as well spoke about it on his show This Morning. Phillip said:
"With the strength and support of my wife and my daughters, I have been coming to terms with the fact that I am gay."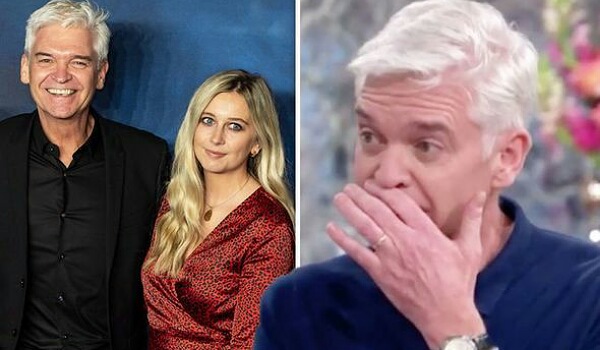 He told on the show:
"This is tough. This is not something that has happened quickly. I've had to deal with this in my head for quite some time.

"We have gone through this together. We have been very open and very honest.

"I cannot write in any statement how I feel about that woman. She is amazing. She is literally astonishing."
Phillip clarified:
"This is my decision. This is absolutely my decision, it was something I knew I had to do."
Source: Wikipedia, Express UK