Phoebe Bridgers is mourning on tragic death of her father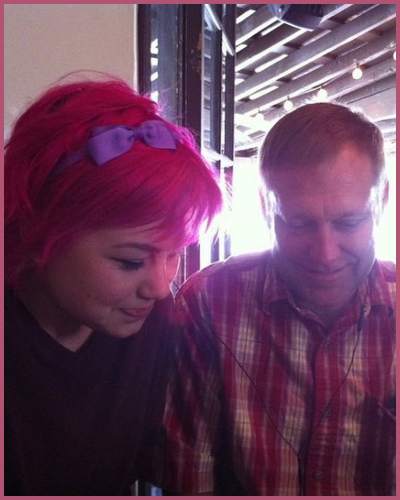 Phoebe Bridgers has recently lost her father, sharing the tragic news via Instagram
She has been open about her fraught relationship with her father over the years
---
Phoebe Bridgers is inconsolable over the passing of her beloved father
Phoebe Bridgers took to Instagram on Tuesday to share the tragic news that her dad is no longer alive. 
She shared a throwback picture of herself along with her late father sporting the same pair of headphones. Bridgers then wrote a heartfelt word, penning son,
"Rest in peace dad," 
However, she hasn't shared much detail about her father's death.
Although Bridgers has spoken about her complicated relationship with her father, it is a difficult time for her too so we respect the privacy of the Bridgers family.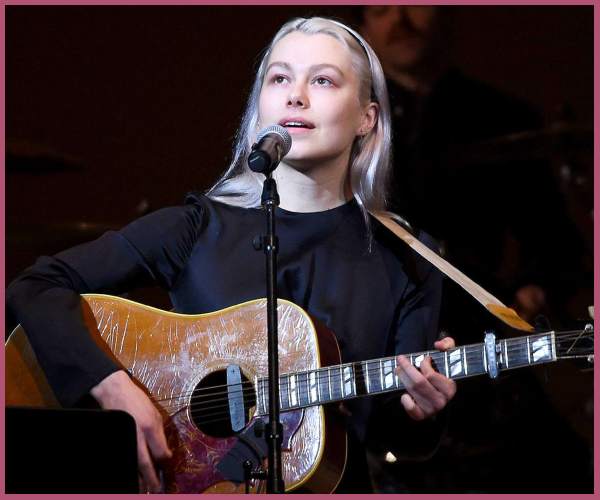 Our team conveyed condolences and tributes through our hearts to Phoebe's father and his family.
Similarly, as soon as she announced the death news of her father on Instagram fans and friends flooded the comment section with their sympathy and love for her. 13 Reasons Why star Tommy Dorfman commented,
"biggest hug and love ever."
Also read Normal People actor Paul Mescal is Engaged to singer Phoebe Bridgers!
Singer Alessia Cara shared a single love heart while Kesha wrote,
"I'm so sorry," alongside a red heart emoji.
How was Phoebe Bridgers' relationship with her father?
The 28-years old singer has been open about her fraught relationship with her father over the years. Bridgers' father was a scenic carpenter whose identity is still under the wrap.
He worked as a set builder for film and television shows. In late 2020, Phoebe spoke candidly in a conversation with Sam Sanders for NPR's It's Been a Minute about her relationship with her later father.
At the time, she described their connection as "a very weird combination of emotionally unavailable, but very prevent in a weird way."
Similarly, she disclosed to GQ that her parents divorced when she was 20 and said he was abusive and had a "drug thing".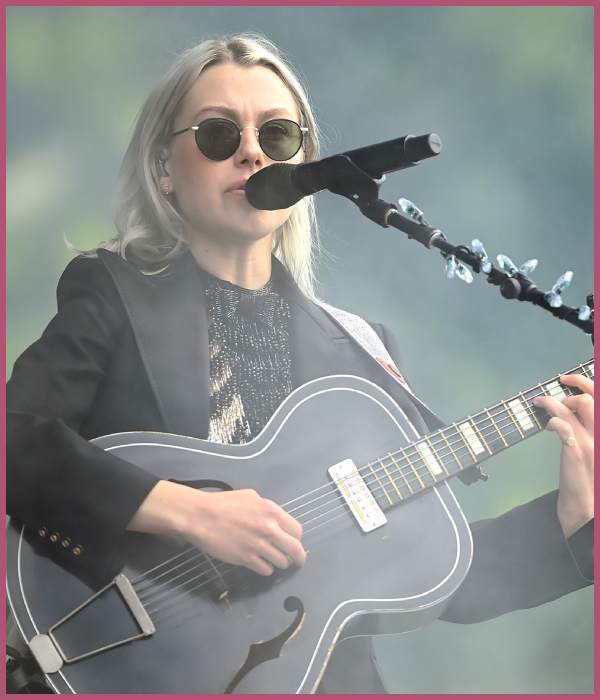 Bridgers also reflects in one of her songs titled, Kyoto, about her father's substance abuse addiction. She began her songs in the tune,
"You called me from a payphone / They still got payphones / It cost a dollar a minute / To tell me you're getting sober / And you wrote me a letter / But I don't have to read it,"
Writing about the situation, she expressed her frustrations and noted if she'll be able to forgive him. The lyrics read,
"I don't forgive you / But please don't hold me to it," she croons. "Born under Scorpio skies / I wanted to see the world / Through your eyes until it happened."
Also read Phoebe Bridgers Reveals Of Having Abortion Amidst Roe Vs Wade
Short bio on

Phoebe Bridgers
Phoebe Bridgers is a popular American singer-songwriter, guitarist, and producer as well. Bridgers is widely famed for her debut album "Stranger in the Alps" followed by "Punisher".
Also, Phoebe is famous for her membership in the musical groups Boygenius (with Julien Baker and Lucy Dacus) and Better Oblivion Community Center (with Conor Oberst). See more…