Phyllis Lyon, LGBT rights activist dies at age of 95!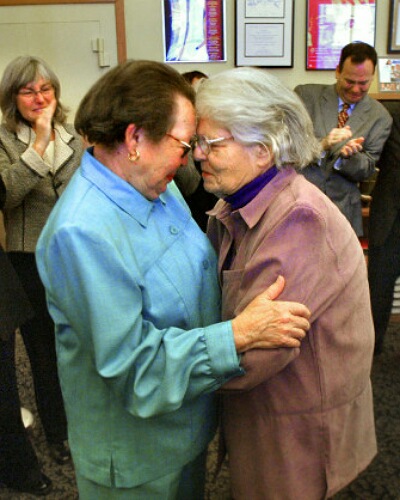 Phyllis Lyon was an LGBT activist who fought for the rights of gay people.
But Phyllis is no more. She died at the age of 95 on Thursday 9 April 2020.
She herself was a lesbian and had same-sex marriage in 2008.
---
Phyllis Lyon dead at 95
Phyllis Lyon was an LGBT rights activist and a lesbian who had raised her voice for equality of the community. She had fought for the legalization of same-sex marriages.
But she is now no more. Phyllis died on Thursday 9 April 2020 at the age of 95. The reason for death is said to be natural ones.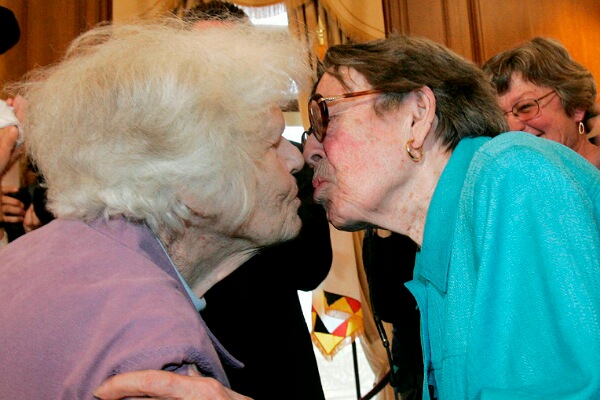 Her family members are planning a celebration for Phyllis and her life. But they have asked that gifts for the occasion may please be despatched to the Lyon-Martin health clinic.
A GoFundMe online fundraising campaign has been set up and has raised more than $17,000 though the target is $500,000.
Phyllis and her relationship
Phyllis was born in 1924 in Tulsa, Oklahoma. She was in a lesbian relationship with Del Martin and the two had a marriage license in 2004. It was in February 2004 when Gov.
Gavin Newsom who was the mayor of San Francisco at that time decided to issue the marriage certificate to the couple. The National Center for Lesbian Rights then took up their case in court for the state's marriage equality.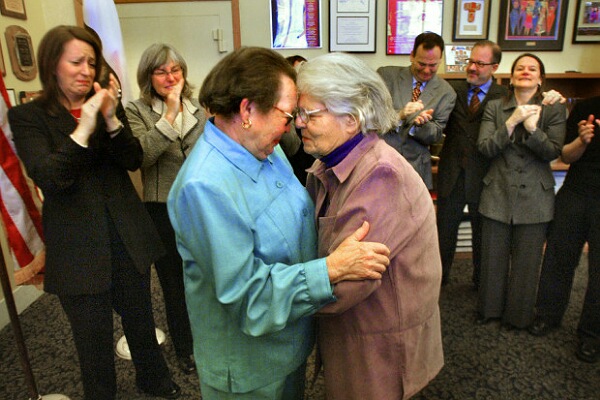 But later in 2004, the state Supreme Court nullified the same-sex marriages of 4000 people. But later in May 2008, the court ruled that banning such marriages was unconstitutional.
And on 16 June 2008, the couple exchanged wedding vows. It was after five decades of their dating. They had met in Seattle and later moved to San Francisco.
The two worked together and were the co-founders of the Daughters of Bilitis which was one of the first lesbian political and social organizations.
They also launched 'The Ladder' a mimeographed newsletter that carries advice and other event listings to lift spirits and to foster a sense of community and connection among women.
In February 1980, a center for such women was also set up in their name. The employment and housing discrimination against the LGBT community was abolished. And several months after their wedding, Del died at her age of 87.
Tributes for the departed soul
Gov. Gavin tweeted:
"Phyllis and Del were the manifestations of love and devotion. Yet for over 50 years they were denied the right to say 2 extraordinary words: I do. Phyllis—it was the honor of a lifetime to marry you & Del. Your courage changed the course of history. Rest in Peace my dear friend."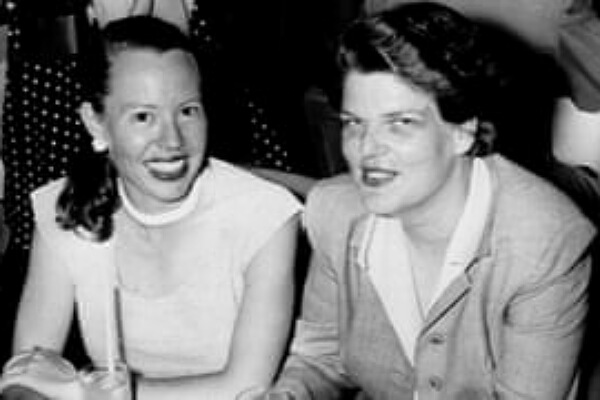 National Center for Lesbian Rights executive director Imani Rupert-Gordon stated:
"Phyllis Lyon was a giant. She was an icon, a trailblazer, a pioneer, a role model, and a friend to the many of us who looked up to her," 

"Her activism changed what we thought was possible, and her strength inspired us. Her vision helped forge our path and made organizations like NCLR possible. And although the path is lonelier without her, we know the way because of her."
The former NCLR executive director Kate Kendell  said:
"Phyllis Lyon is truly an iconic figure in the history of LGBTQ and women's rights. Her life was marked by courage and the tenacious belief that the world must and could change." 
Also, read Chynna Rogers, model-turned-musical artist dead at 25!
Source: The Easy Bay Times