Pick Up Limes Vegan Youtuber Sadia Badiei has a Vancouver Wedding!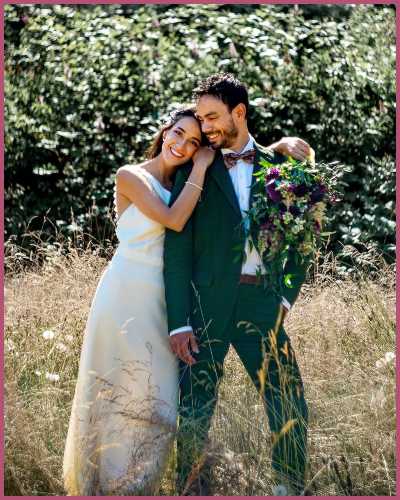 Pick Up Limes Vegan Youtuber Sadia Badiei is married to her longtime boyfriend in Vancouver.
Sadia first posted her wedding photos from Vancouver on August 1, 2022, to mark the occasion.
Let's learn about Sadia, her journey with PickUp Limes, and her relationship with Robin.
---
Pick Up Limes Youtuber Sadia Badiei walked down the aisle with Robin
The Vegan Youtuber Sadia Badiei and her engineer partner who together worked on Pick Up Limes Youtube are now married. Years of togetherness and love that make you leave everything else behind!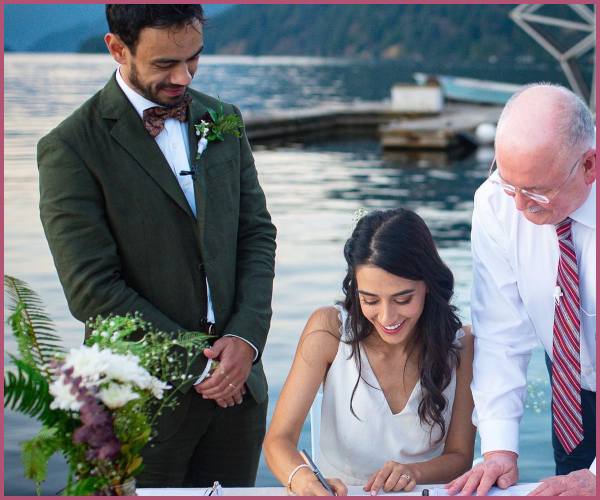 The real concept behind the PUL announced her marriage with longtime boyfriend Robin whom she was in live-in in Newzealand for years announced their wedding nuptials by saying,
"We got married!! 

We flew to Vancouver a couple weeks ago with many things yet to finalize for the big day. It was an incredible rollercoaster, and I feel eternally grateful to everyone for helping us pull it all off. The love, unity and joy of celebrating with our beloved friends and family was priceless 🤍"
The YouTuber nearly has 3.5 million subscribers on her aesthetically pleasing nutrition, healthy living, glossy dwelling, plant-based recipes, and travel content on Pick Up Limes.
Sadia Badiei, a BSc degree in Dietetics had an intimate wedding with friends and family. They flew over from New Zealand to Vancouver for their big day. She also thanked her studio through her Instagram caption on her wedding post dated August 1, 2022 saying,
A huge thanks to @hereandvowstudio for capturing our special day so beautifully 📸
Also, Read Wedding Bells! Derrick Kosinski is Married to Nicole Gruman
Pick Up Limes Youtuber Sadia Badiei's Relationship with Robin
Vegan Youtuber from Pick Up Limes, Sadia Baidiei was dating Robin since 2015 before she finally walked down the aisle on August 1, 2022. She met her newlywed husband Robin, her then travel partner in 2015 in Thailand.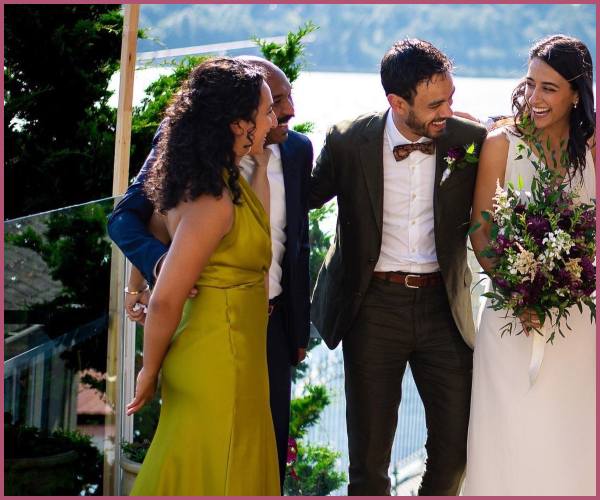 Robin had then gone to see his family in Indonesia and found his family-to-be. Robin and Sadia had an immediate spark and a beautiful bonding that they traveled together for many weeks, from Thailand to Cambodia, to the Netherlands, Belgium, France, and Italy.
Surprisingly, a few months after meeting each other Sadia Badiei was ready to move to New Zealand to live with Robin who had his Ph.D. program running.
Also, Read Wedding Bells! DWTS Pro Brandon Armstrong Married Brylee Ivers in Utah!
How did Sadia Badiei start her bog Project Pick Up Limes?
Pick Up Limes was a concept in 2014 which turn into reality after years of dedication in 2017. Sadia Badiei was working as a dietician in a local hospital in Vancouver before she started her YouTube career. She had her debut in January 2017 with her debut YouTube video.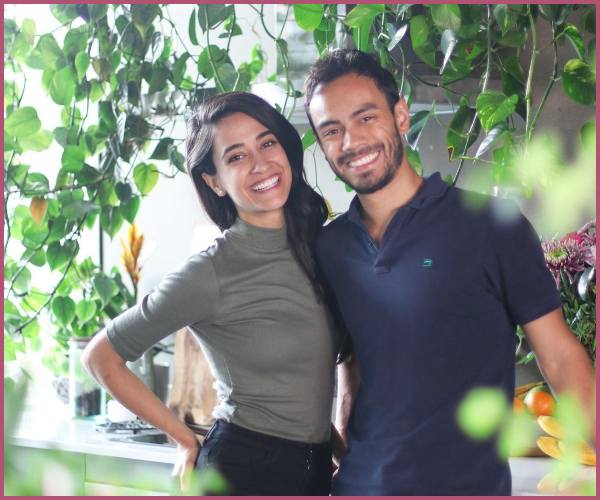 Meanwhile, she had remarkable progress within 6 months and in 2018 they had their own studio made in a cozy 40-square-meter apartment. Her now husband Robin 2021 joined Pick Up Limes. Immediately upon his doctorate and the first thing he did was create the new PUL website.
Also, Read See the Quick 5 Vegan Snacks Recipe By Pick Up Limes