How was Piers Morgan's skin cancer, melanoma diagnosed? Know the complete story and more about melanoma and his show 'Good Morning Britain'
British TV presenter Piers Morgan hosts 'Good Morning Britain'. Some of the episodes of this program are considered controversial and it is the most-complained-about show. In the year 2017, this ITV's show's episode aired on 5 September 2017 garnered 1142 complaints. The list released by Ofcom also showed that the 20 June 2017 episode of this show had 176 complaints. He was unperturbed by this list and tweeted:
"BOOM! No. 1,"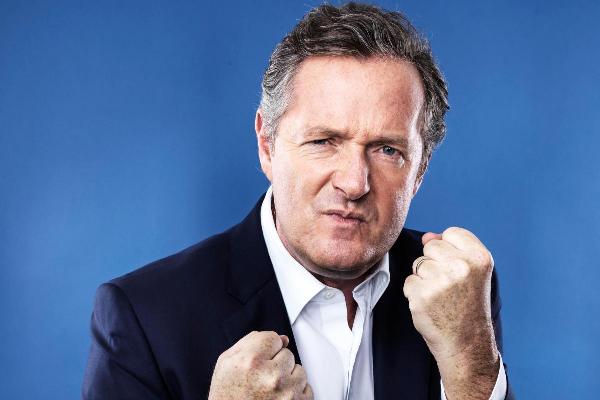 Also read Piers Morgan mockingly makes a move on Susanna Reid after she confirms her breakup from boyfriend Steve Parish!
His skin cancer diagnosis
Piers Morgan recently has revealed how an observant viewer's email helped save him from skin cancer. Gillian Nuttall, founder of Melanoma UK was watching ITV's documentary 'Serial killer with Piers Morgan' in November 2017. Piers Morgan was wearing an open-neck shirt when a mark on Piers' chest caught the attention of the sharp-eyed Gillian Nuttall. She suspected it to be something more than a benign lesion and immediately dashed an email to Piers Morgan. She wrote:
"Piers, at the risk of sounding like a lunatic, I'm just watching your programme and there's a blemish on your chest. Have you had it checked?"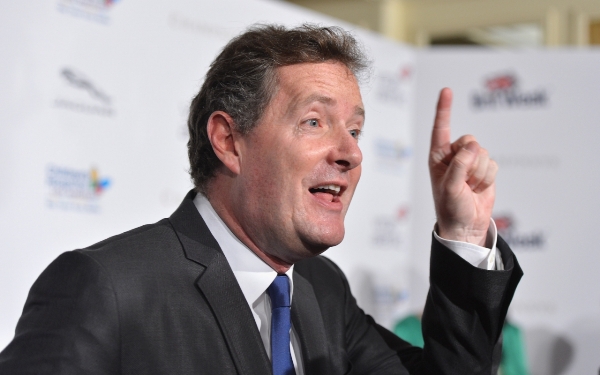 Piers immediately took medical advice and was said that it is precancerous and needs to be removed. Piers said:
"Much further delay, he informed me, and it might well have turned cancerous."
Expressing his gratitude to Gillian, Piers said:
"Give that lady a gold star. Thanks, Gillian. Oh the irony of a serial killer inadvertently helping to save my life. Merry Christmas!"
Gillian responded on her social media and replied:
"He was interviewing a serial killer and I watched it – he had an open neck shirt on and it caught my eye. I stopped the TV and looked closely – it really bothered me so as I'd got his email, just thought 'quick shove in the right direction won't harm'."
More about the lesion and the consequent skin cancer
The mole on Piers Morgan's chest had a high probability of getting converted to melanoma. Melanoma is a malignant form of skin cancer which is due to the chaotic proliferation of the pigment cells of the skin which are called melanocytes. This cancer is common in the skin but rarely may be seen in mouth, intestines and the eye. They may occur de novo or sometimes may develop in a mole. When a mole undergoes certain suspicious changes over time or rapidly, suspicion of a melanoma developing is high and this mole should get examined by a dermatologist. This is what happened in the case of Piers Morgan.
Melanoma is caused by exposure to ultraviolet rays in fair-skinned individuals. The changes which should arouse concern in an existing mole are:
It shows asymmetrical growth.
Mole shows irregular borders and corners.
The mole changes color or becomes variegated.
When its size increases rapidly and is beyond 6 mm in diameter.
The mole evolves over time.
If the mole has a firm touch and is growing rapidly, shows ulceration, bleeding or itchiness, it needs immediate medical attention.
About Melanoma UK
Gillian Nuttall accompanied a family friend, Jon Herron for his skin consultations for his melanoma which was diagnosed in 2002. In 2007, it came to light that Jon was not going to live. She then decided to make people aware of this disease and commenced fundraising. In 2012, she founded an organization and named it Melanoma UK. She now provides support to patients diagnosed with melanoma and clears their doubts. She discloses that the diagnosis of melanoma is confusing, scary, and upsetting for them.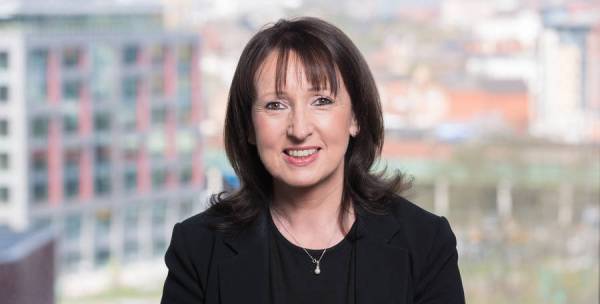 They require a lot of support and Melanoma UK attempts to become the essential pillar for them. Mike Nuttall is the right-hand man of the organization. He said:
 "We were all good friends with Jon and we miss him very much. I just knew that when Jon passed away, Gill would find something good from what had happened and she did. Melanoma UK is proof of what Jon meant to so many people and just how hard she has worked to take this further. I started off by doing the 3 Peaks challenge which was great fun."
Many more people joined the team and include people who have lost their near ones to the disease. A lot of supporters and sponsors pitched in. UK's top dermatologists, oncologists, surgeons, histopathologists, and biomedical scientist are on its advisory panel.
Also read GMB host Piers Morgan hospitalized! What is the illness that ails him?
Short bio on Piers Morgan?
Piers Morgan is a British journalist, broadcaster, writer, and television personality who is currently working as a co-anchor of the ITV Breakfast program 'Good Morning Britain'. Moreover, he is a former MailOnline.com. See more…
Source: itv, justgiving