Pietra Dawn Cherniak married life with Billy Bob Thornton who has been married six times! Know about her children, age and net worth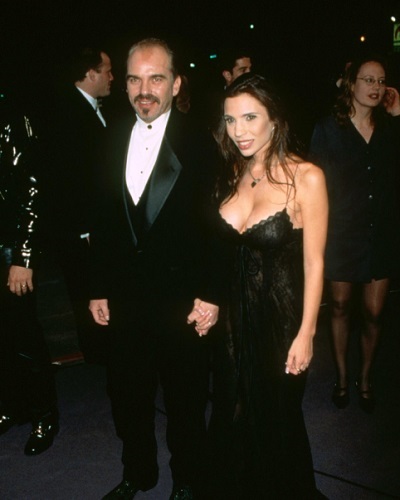 Pietra Dawn Cherniak is a former Playboy Playmate. She is a model and a Russian actress.
She is the fourth ex-wife of American actor and director Billy Bob Thornton. They walked down the aisle in the year 1993.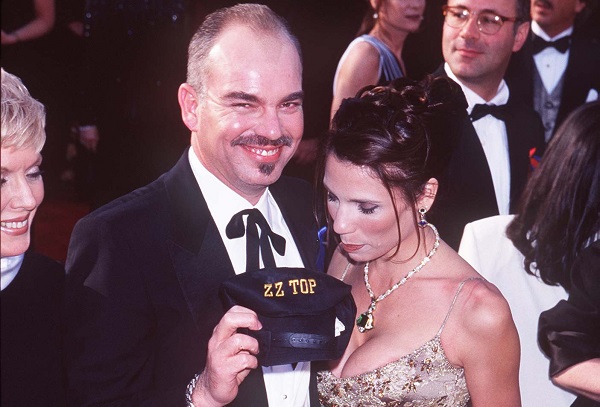 Together they have two sons Harry James and William. But they divorced after four years of marriage in 1997. Pietra accused Billy of spousal abuse. She claimed that he sometimes abused her in front of their children.
Billy Bob Thornton's all other marriage
Billy Bob Thornton has married for the sixth time after 5 failed marriages. He did not lose his faith in marriage and got married again in 2014.
His first marriage was in the year 1978 to a woman named Melissa Lee Gatlin whom he divorced in 1980. There is not much known about her but the two had a daughter Amanda Brumfield. Their daughter was sentenced to prison for 20 years.
Amanda was convicted of aggravated manslaughter. She was found guilty of the death of her best friend's one-year-old daughter Olivia Madison Garcia. Olivia's daughter died while she was under Amanda's care.
As per Amanda's statement, the kid hit her head while trying to climb out of her playpen. However, the prosecutors had a hard time believing it as the child couldn't suffer the fatal three-and-a-half inch skull fracture from a fall from such little height.
Billy has not contacted them for several years and was not present at his daughter's trial as well. After that, Thornton went on to marry actress, Toni Lawrence.
They walked down the aisle in 1986 but called it quit after just two years in 1988. Billy again married Cynthia Williams whom he cast in One False Move. But their marriage did not work out and they divorced shortly.
Also read Three failed marriages of late TV producer Sylvia Anderson! Know about her children, ex-husband, death
More on his failed marriages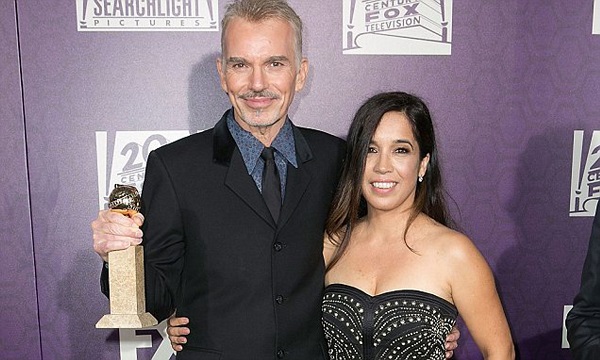 His fourth wife is Pietra Dawn Cherniak and later he went on to engage with Laura Dern. Soon after splitting from Pietra, he met Laura. They got engaged in 1998 but it did not last more than a year. It is said that Thornton cheated on Dern for Angelina Jolie. Billy met Angelina on the set of 1999's 'Pushing Tin' and they got married in 2000 after having a highly publicized romance.
Billy said,
"I always thought I was sort of Quasimodo or the Phantom Of The Opera hiding in the catacombs. And when I was with her I think that really reached its heights."
He divorced Angelina as he thought she was too good for him. After five failed marriages and multiple relationships, Billy walked down the aisle with Connie Angland whom he met on the set of Bad Santa in 2002.
They dated for 12 years before getting married and it has worked for him. They are still together and have a daughter Bella.
What is Pietra Dawn Cherniak's age?
Pietra Dawn Cherniak was born on 9th February 1970. She is 51 years old at present. She was born in Santa Monica, California. Also, she is 5 feet 5 inches tall and has a great physique being a model. Similarly, Pietra has dark brown hair and hazel eyes.
Also, she is a former Playboy Playmate and Russian actress. She appeared as herself in the TV documentary series E! True Hollywood Story.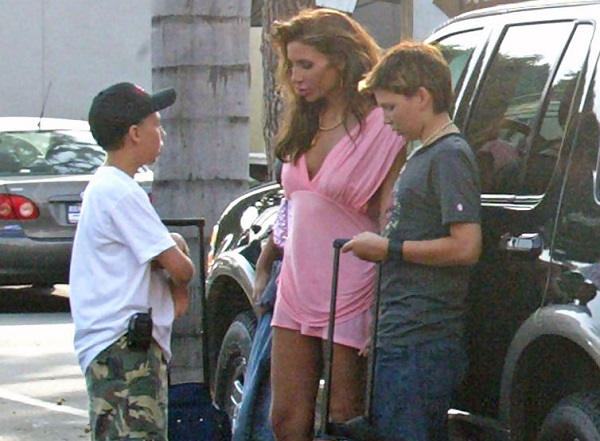 How much is the net worth of Pietra Dawn Cherniak?
The model Pietra Dawn Cherniak has an estimated net worth of $1 million. Her ex-husband Billy Bob Thornton has a net worth of $45 million. He has bought multiple properties.
His film work includes A Million Little Pieces, London Fields, Bad Santa 2, Our Brand Is Crisis, Into the Grizzly Maze, Cut Bank, Parkland, The Baytown Outlaws, and more.
Similarly, his albums are Private Radio, The Edge of the World, Hobo, Beautiful Door, The Boxmasters, Christmas Cheer, Modbilly, Somewhere Down the Road, and more.
Also read Insight on the happily married life of Cole Maness and Erika Christensen! Know about Cole's children, net worth, social media, biography
Short bio on Billy Bob Thornton
Billy Bob Thornton is an American actor, filmmaker, singer, songwriter, and musician. People know him through his roles in such films as 'Sling Blade', 'Monster's Ball', and 'Our Brand Is Crisis'. Read more bio…